I love books particularly books about the natural world. In the last few years there have been so many fantastic new books published, I am constantly tempted to buy another. I thought I would write about some that I have read, learnt from and enjoyed. The first is Making Winter, (A Creative Guide for Surviving the Winter Months) written and illustrated by Emma Mitchell.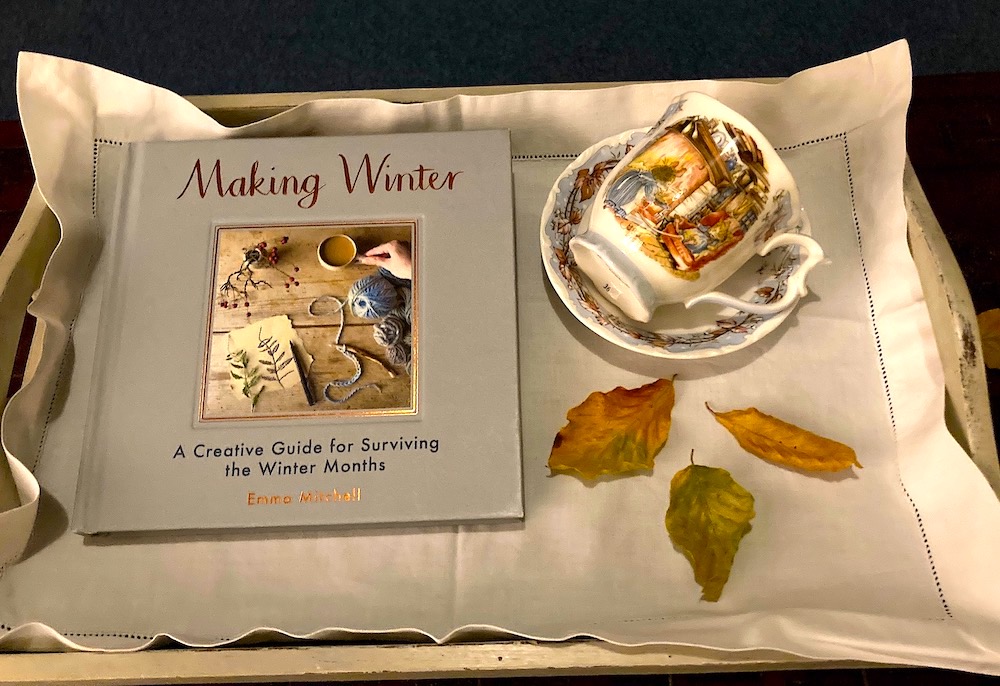 Emma is a naturalist, author and workshop leader. She often writes about how contact with the natural world can improve mental health. In 2020 this has been such an important message helping many of us cope while not being able to take part in our usual activities. Emma has appeared on BBC TV in Countryfile and Springwatch speaking about the healing effect of nature.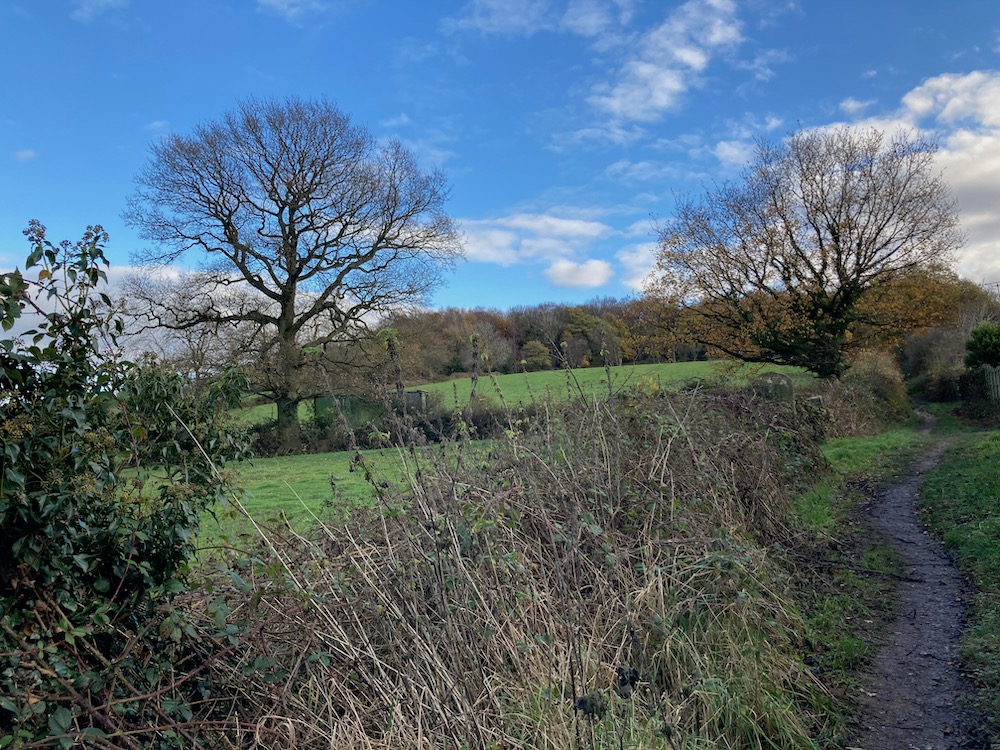 The book is full of beautiful photography, lovely illustrations and contains instructions for making many different projects. She includes different methods for making jewellery, how to use water colours, keep a nature diary, make comforting food and drink, many nature inspired crafts and several crochet patterns.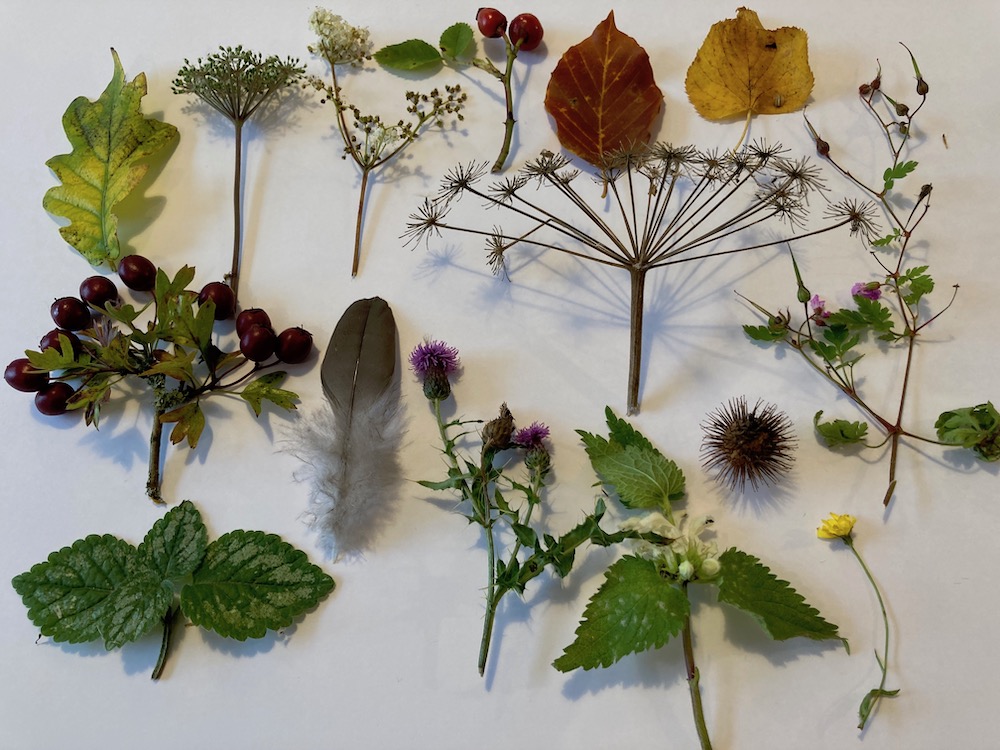 I just love this book both for the overal look of it and for the clear instructions. I have tried many of Emma's ideas and they have all turned out well. The first idea I tried was on page 15, Preserving Autumn Leaves. This Autumn the colour of the trees has been amazing and I was eager to see if I could preserve the leaves and their colours. Emma explains how this can be done using a mixture of water and glycerine and this worked really well for me.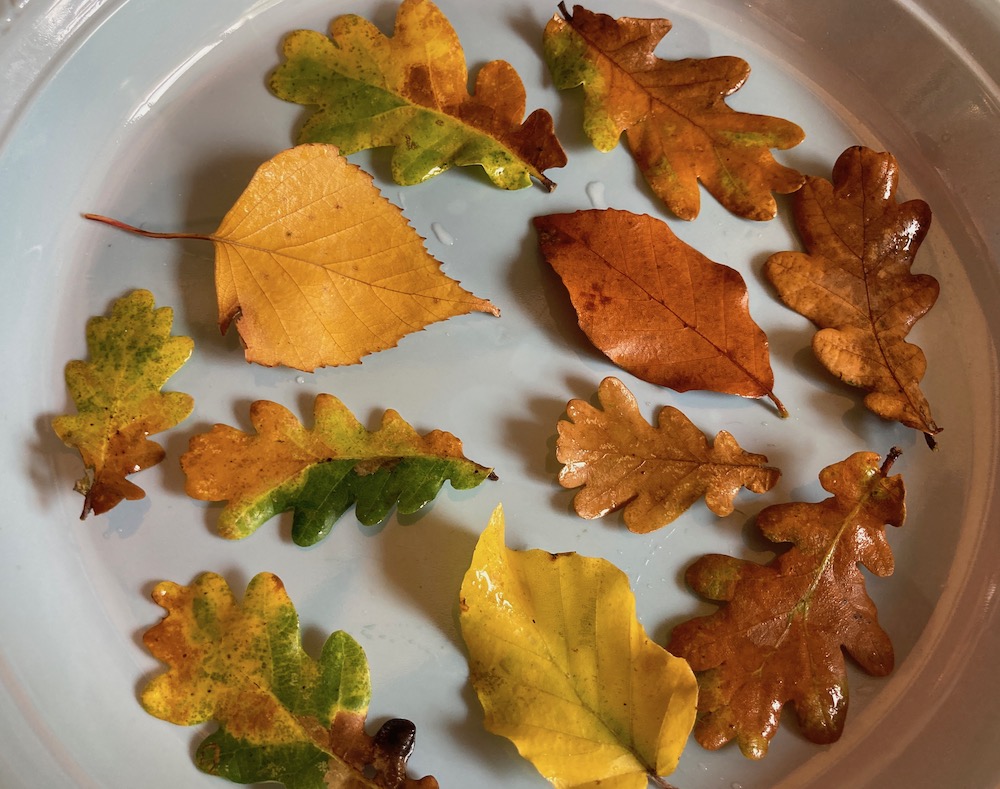 I usually prefer knitting to crocheting but used a pattern from this book to make a Crochet Lace Necklace and was very pleased with the result. Emma has more crochet patterns and instructions on her website silverpebble.net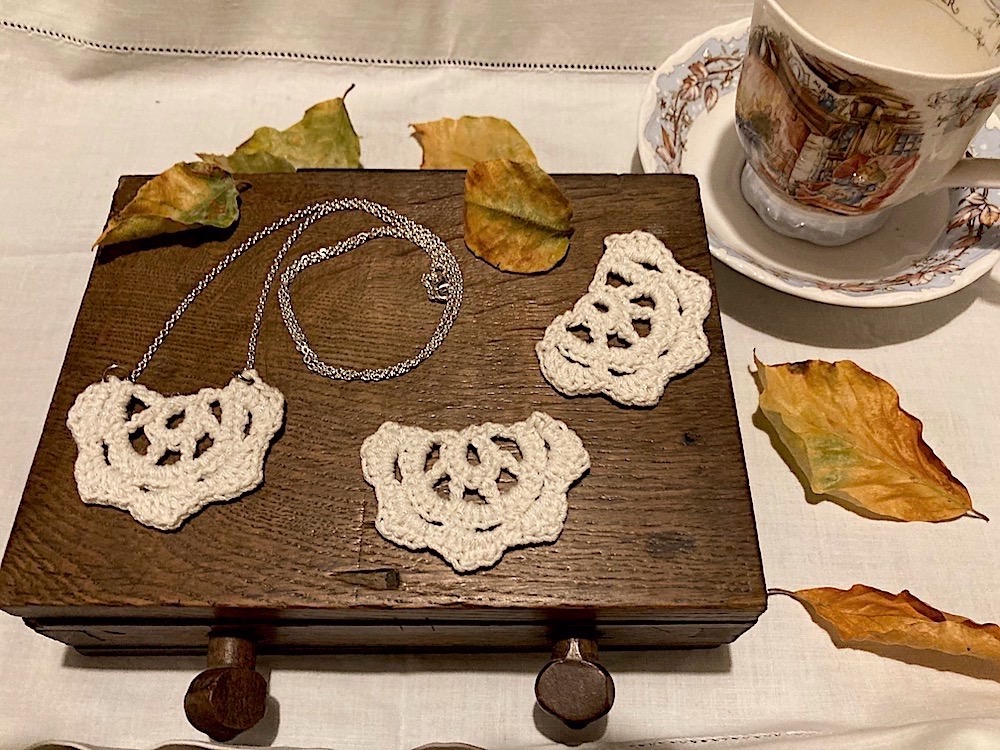 In 2015 Emma had a pattern published in Mollie Makes magazine for making a semicircle winter garland. I made this and was once again very pleased with the end result. I love the shape of flowers like Cow Parsley and Common Hogweed and I think my garland looks a little like these.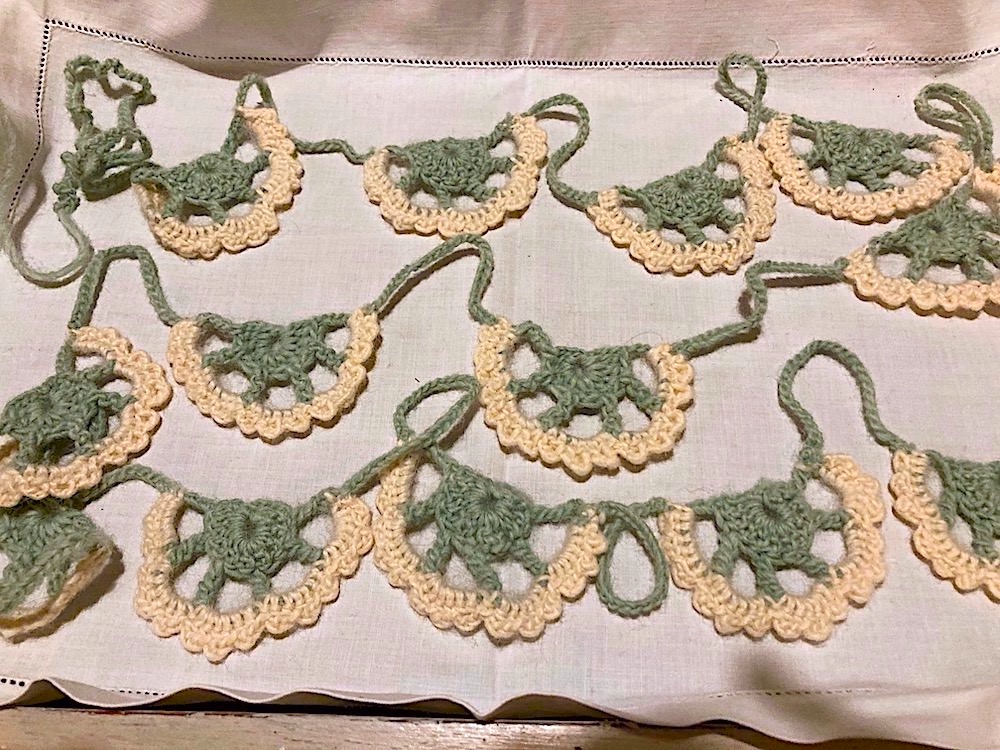 I have tried several of the recipes from the book including Blackberry and Almond Streusel Cake, Plum, Orange and Ginger Blondies and Apple and Caramel Chelsea Buns. I love using berries foraged from hedgerows and this year has been an amazing year for hawthorn, rose hips and blackberries.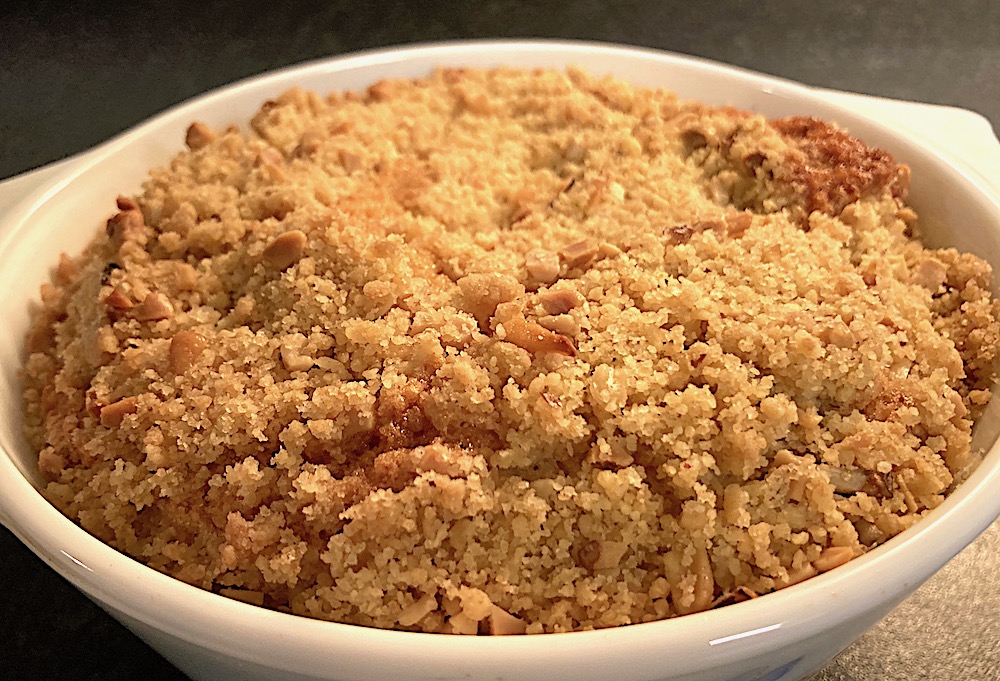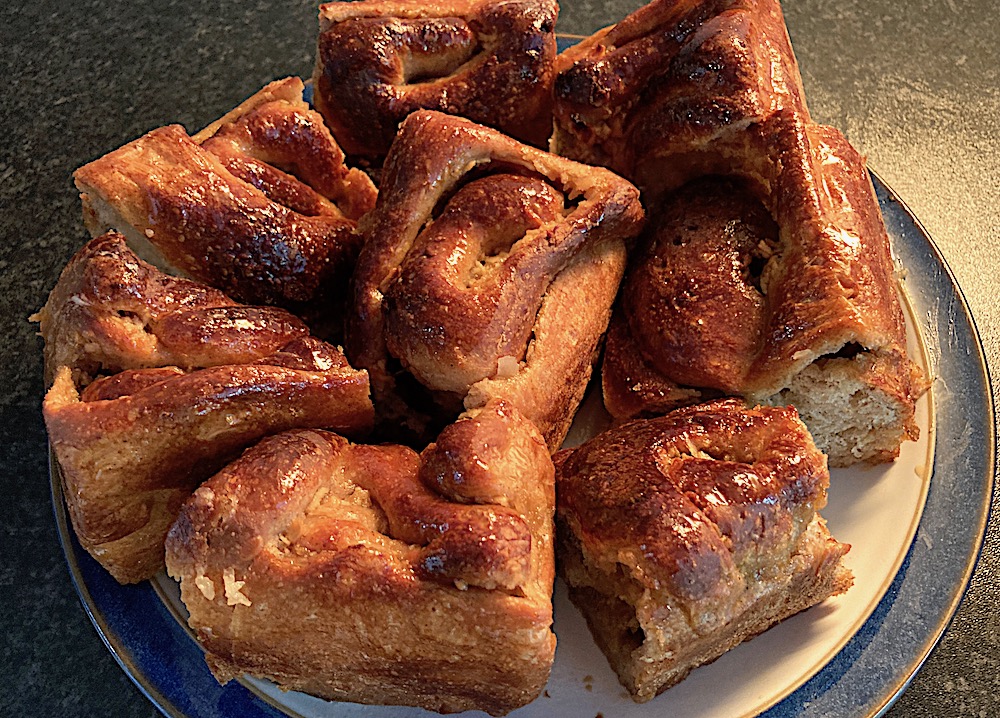 I plan to make many more of the creations from Emma's book and would recommend it as a beautiful present to give someone. This book was published in 2017 and since then she has published another book in 2019, The Wild Remedy, (How Nature Mends Us) written as a nature diary. Once again a most beautiful book in which Emma shares how taking walks in the countryside near her home has helped her with ongoing depression which is particularly difficult for her during the winter months.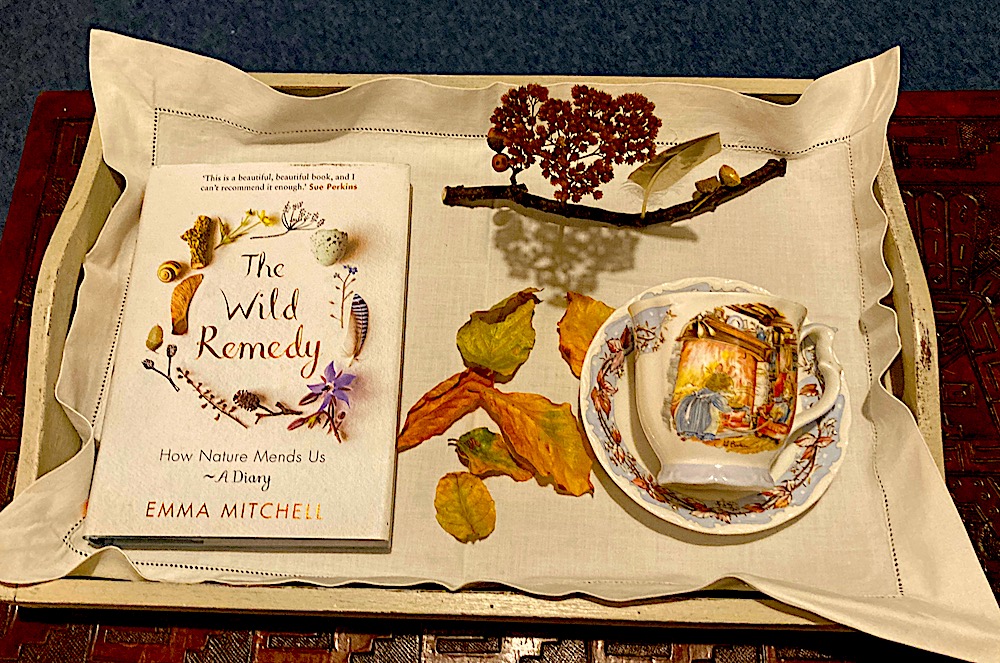 Emma does however occasionally travel further from her home in Cambridgeshire and in the chapter for the month of June she visits Rose End Meadows in Cromford Derbyshire. The meadow is not the easiest place to find but well worth the effort. Here is what Derbyshire Wildlife Trust has to say about the area, "The meadows are a set of 16 small, hilly fields which can be accessed from Cromford Hill. Derbyshire Wildlife Trust purchased the land in 1987 and have been managing it ever since. The views across this part of the county are spectacular but the real gems are two-fold – the incredible mix of wild flowers from spring right through to summer, and the knowledge that you are strolling through a landscape that has predominantly remained unchanged for over a century; a genuine agricultural and wildlife time capsule. "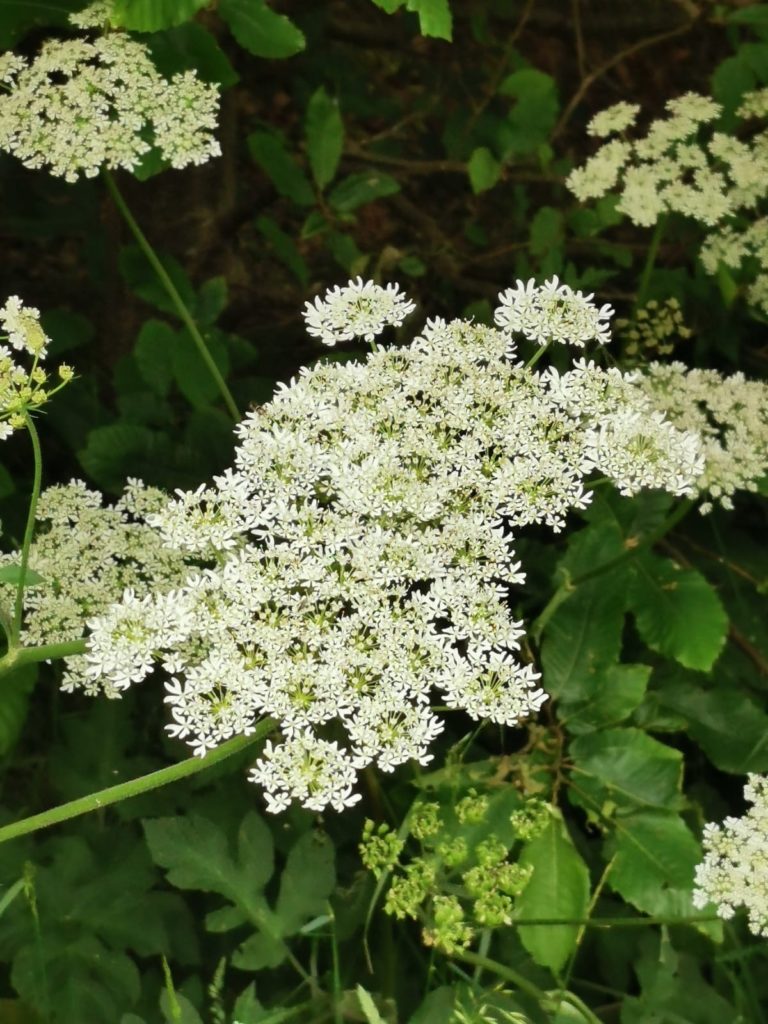 I feel so lucky to live in Derbyshire such a beautiful county however small patches of nature can be found and enjoyed even in most of our cities. It is good for our health, both physical and mental to spend time outdoors.