Like so many familiar wild plants, the dandelion has a rich traditional history. They are thought to have evolved about 30 million years ago, long before humans inhabited the earth. Dandelions used to be woven into spring wedding bouquets to bring good luck, and to dream of dandelions promised a happy relationship. I am writing this blog as earlier this week I dreamt of dandelions and I then discovered April 30th is now officially dedicated to the flower as International Day of the Dandelion.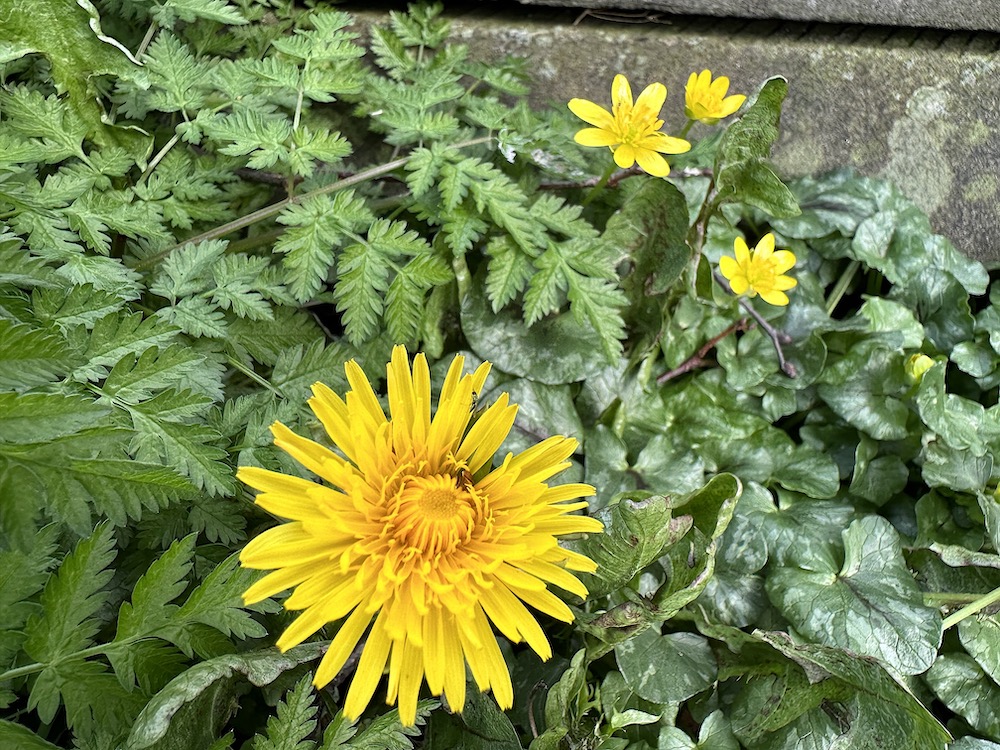 Children love to blow the seeds of the dandelion clock and it was also used as an indicator of love by those still unmarried. The favourite was 'he loves me, he loves me not', a process that also applied to plucking daisy petals, dandelions are in the daisy family. Seeds floating away were thought to carry feelings of affection to the loved one.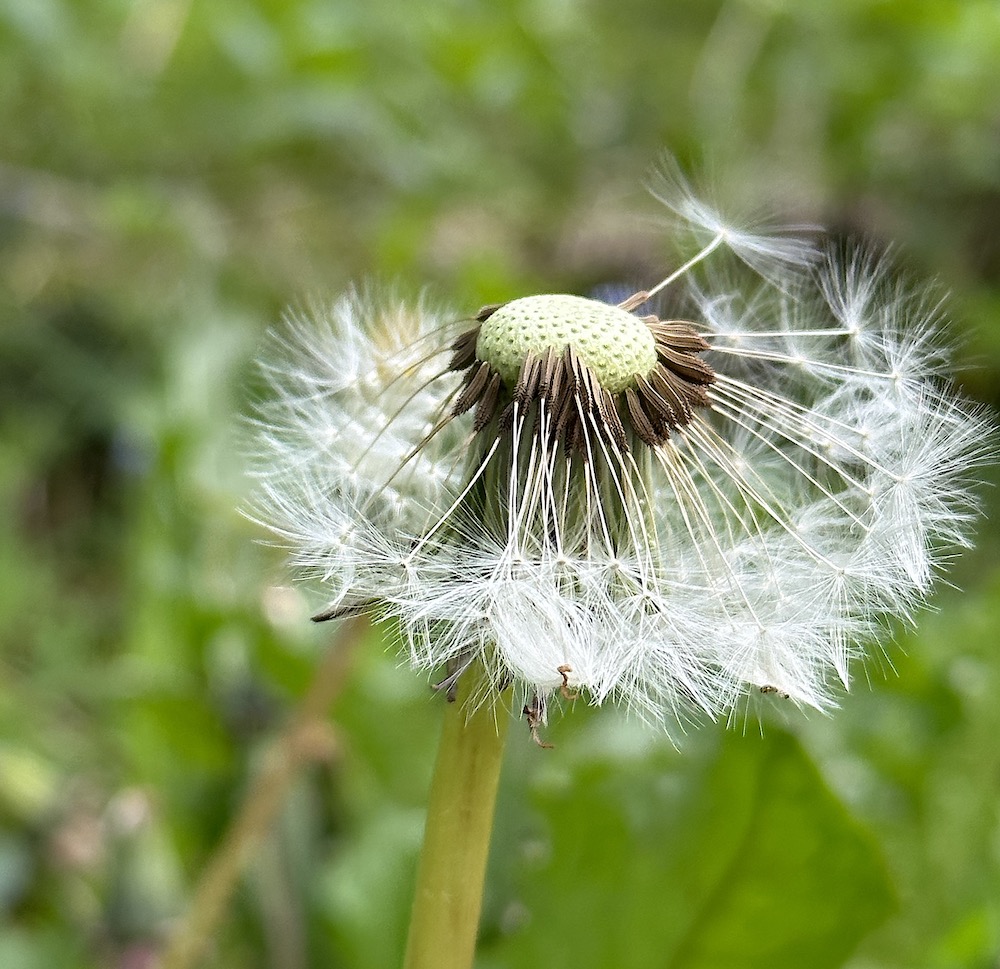 The common name dandelion comes from the French dent de lion, meaning lion's tooth and refers to the dentate leaf edges. The dandelion has many names among them bitterwort, blow-ball, telltime, cankerworth, witch's gowan, milk witch, Irish daisy, monk's head, priest's crown, swine's snout and white endive. The French themselves have adopted the plant's traditional reputation as a herbal diuretic, calling it pissenlit – literally, wet-the-bed.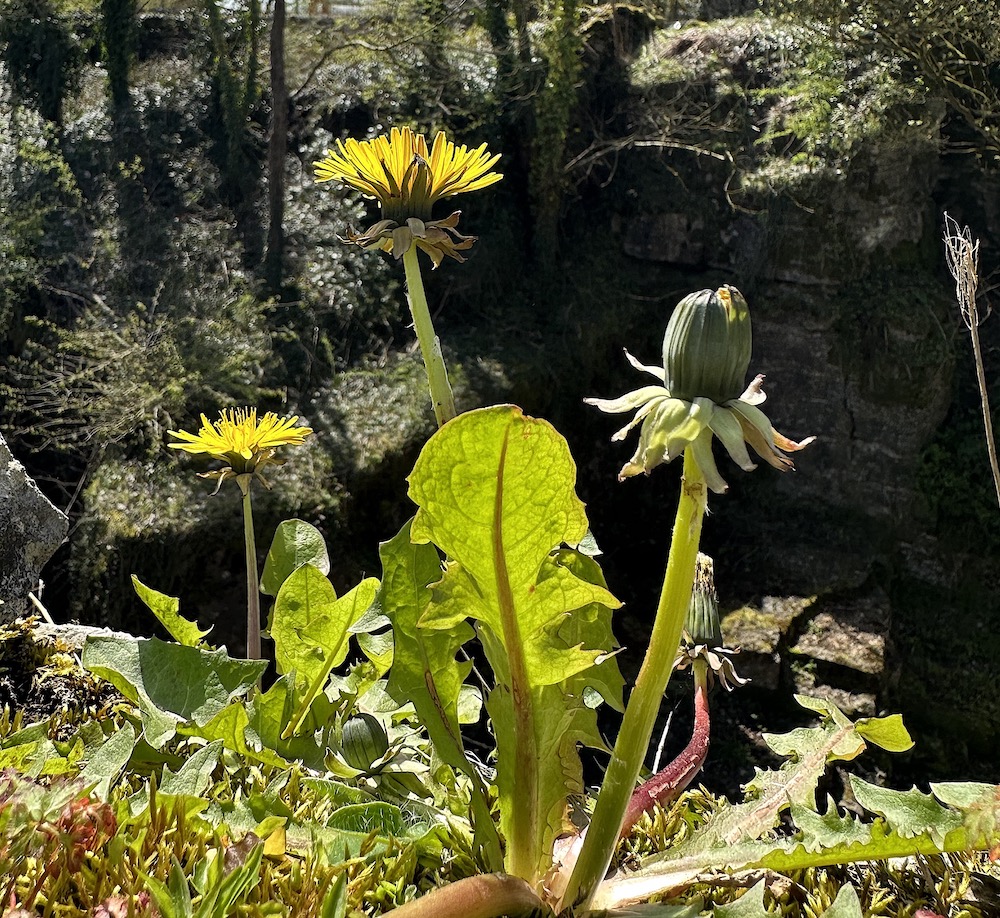 While dandelions are around for much of the year, late spring and early summer is when they are most visible. This year they seem exceptional and I have seen people post strange photos on social media where several have joined together, (both the heads and stems) to create giant flowers. The dandelion you see most often is Taraxacum officinale, the common dandelion, however there are more than 230 species of dandelion in the UK and the differences between them are small and very complex.
Dandelions are an early, easily available source of food for pollinators. Bumblebees, solitary bees and honeybees all visit dandelions, along with hoverflies, beetles, and butterflies such as the peacock and holly blue. Goldfinches and house sparrows eat the seeds.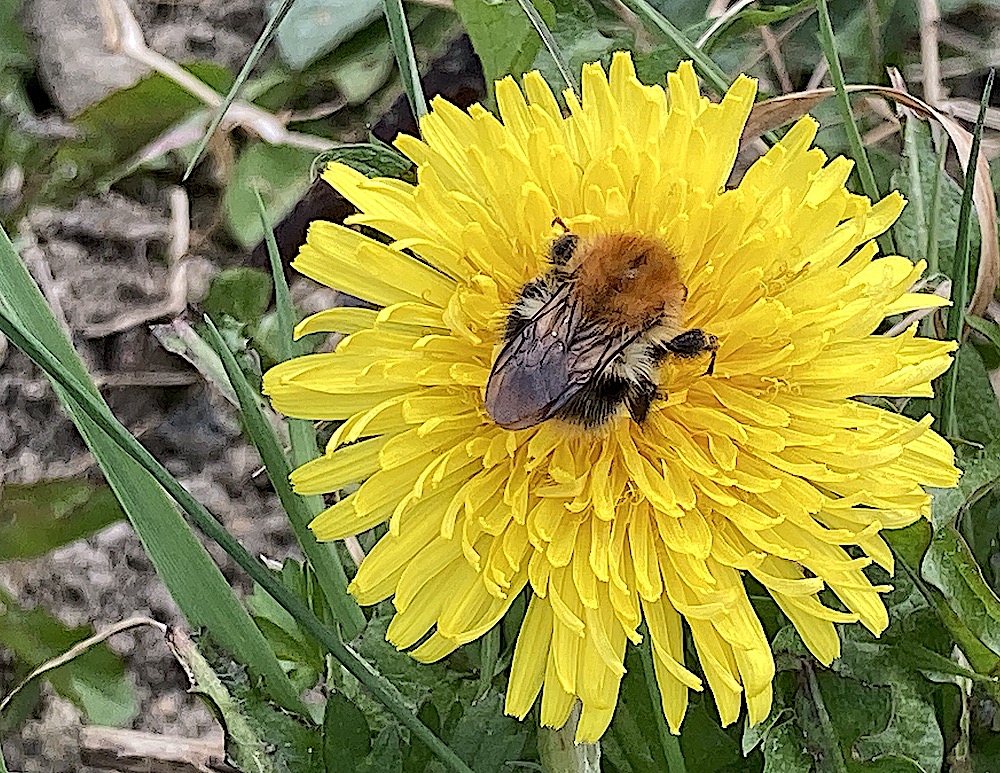 Dandelions are good and useful for us as well. The leaves can be used to flavour salads, sandwiches and teas. The roots are used in some coffee substitutes, the flowers to make wines, dandelion jelly and honey. In the past, dandelion roots and leaves were used to treat liver problems. If you have allergies, you still need to check with your health care provider before consuming any dandelion product.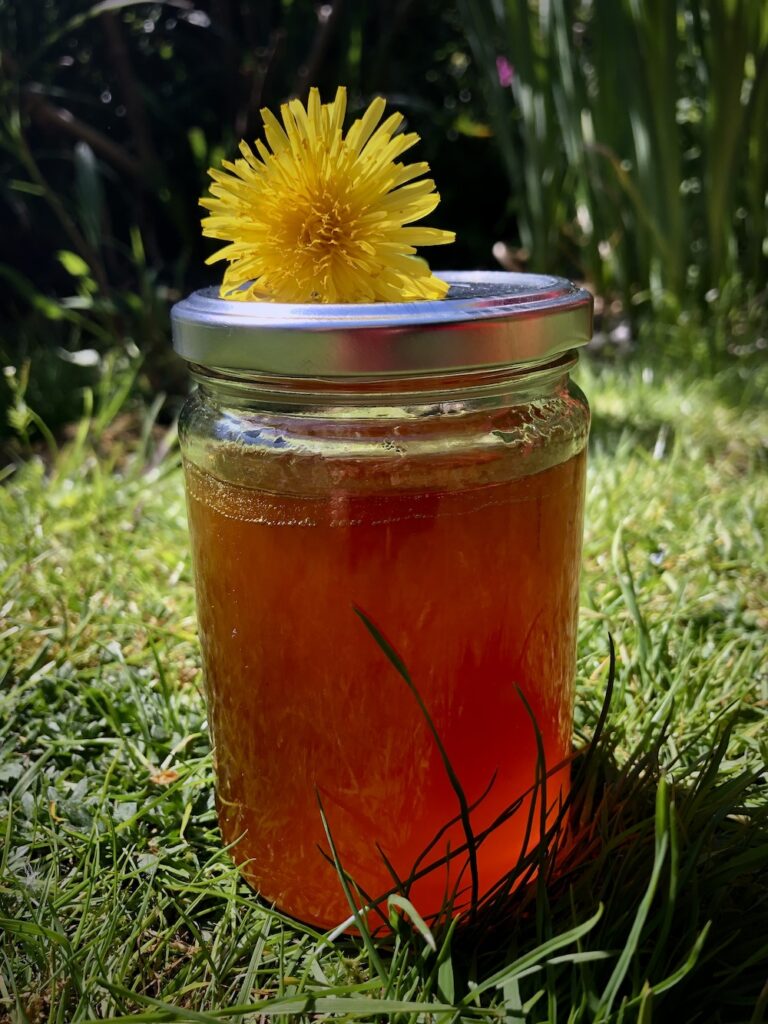 This year the Wildlife Trusts have called on people to make it a year of the dandelion spring, and I think the flowers themselves must have heard the news as the world seems to have turned yellow. They are so important for pollinators and wildlife. It is worth remembering we cannot survive without insects but if we were wiped out they would be fine, we need these beautiful wild flowers for our survival on earth.