In the previous twelve months St Peter's Church like other Belper churches has had to change the way it meets and serves the community. At times the building has had to remain completely closed. At the time of writing this, the church can open for two hours a day for private prayer and have a limited service on Sunday mornings. Most of the different church denominations in Belper have moved their services onto the internet with many now having their own Youtube channels. St Peter's Parish Belper.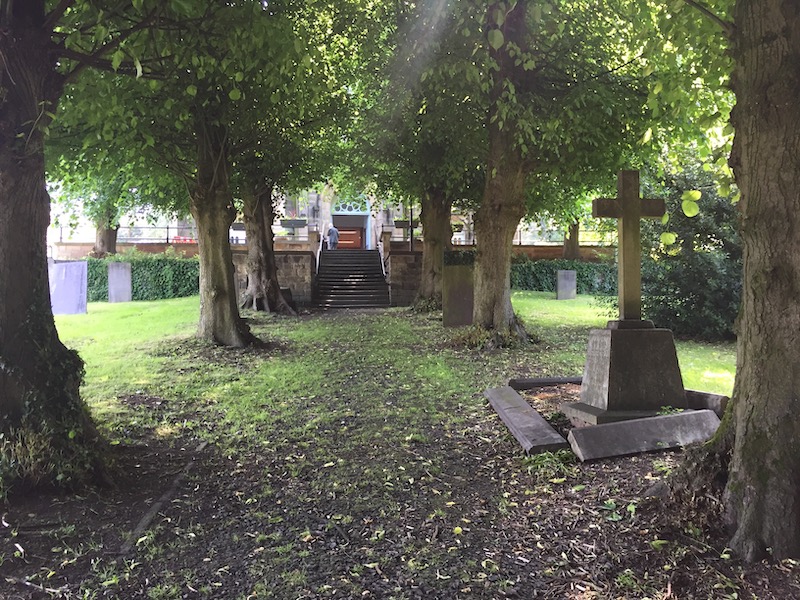 During this time St Peter's has used its grounds and its trees as a way of bringing pleasure to many who walk through the churchyard on their journey around the town. This has included photographs showing the beauty of the natural world at Harvest Time starting in September 2020.
An Advent Calendar gradually appeared in December 2020, in the days leading up to Christmas. Trees were decorated by individuals and community groups with the organisation being coordinated by Belper Woollen Woods. As well as the items used to illustrate the Advent story, bible readings were also attached to the trees.
Trees were decorated in many different ways with people using wool to knit and crochet, copies of paintings by local artists, needle felted pieces, embroidered fabric, painted MDF and wood. A fantastic stable was constructed by Mark and Josh Gregory and this was gradually filled with the main characters from the Christmas story.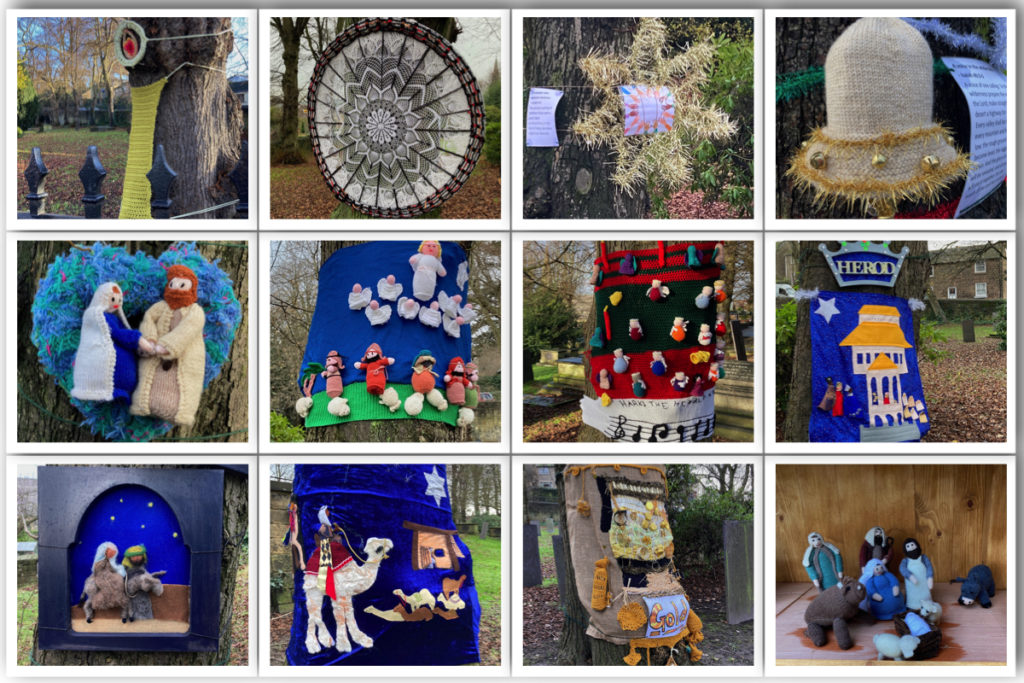 In the month of January 2021 the trees were decked out with jokes, useful information and inspirational quotes.
In February 2021 the trees were decorated by people from the Belper community with Green Hearts. This was as a response to the Climate Coalitions 'Show the Love' (#showthelove) campaign, which is about using our voices to celebrate all the things we don't want to lose, as a result of climate change.
There were so many fantastic hearts made by people of all ages, I decided to make a film about it and even in this it has not been possible to show every heart.
The season of Lent began on February 17th 2021 and prayer flags beautifully written by local school children were strung between some of the trees along the path.
There are plans ahead for an Easter display, and then from April 17th a POET-TREE trail organised as part of Belper Fringe by local poet Carol Brewer. More information can be found on the fringe website.
May 15th – 23rd, will see the trees dressed as part of 2021 Woollen Woods, as this year the woods come to town with trees decorated in both the Memorial Gardens, St Peter's Churchyard, houses along Long Row and some shop windows.
St Peter's church is happy to receive ideas from Belper people, please contact the church office for more information. office@stpetersparishbelper.org.uk