The National Stone Centre is a 40 acre Site of Special Scientific Interest (SSSI), for its geological formations, offering both outdoor and indoor activities. The centre is set within six former limestone quarries located on the edge of the former mining/quarrying town of Wirksworth. Derbyshire is the largest quarrying area in the country, and in the 1990s, it produced twenty million tonnes of stone a year. The Stone Centre was opened to the public in October 1990.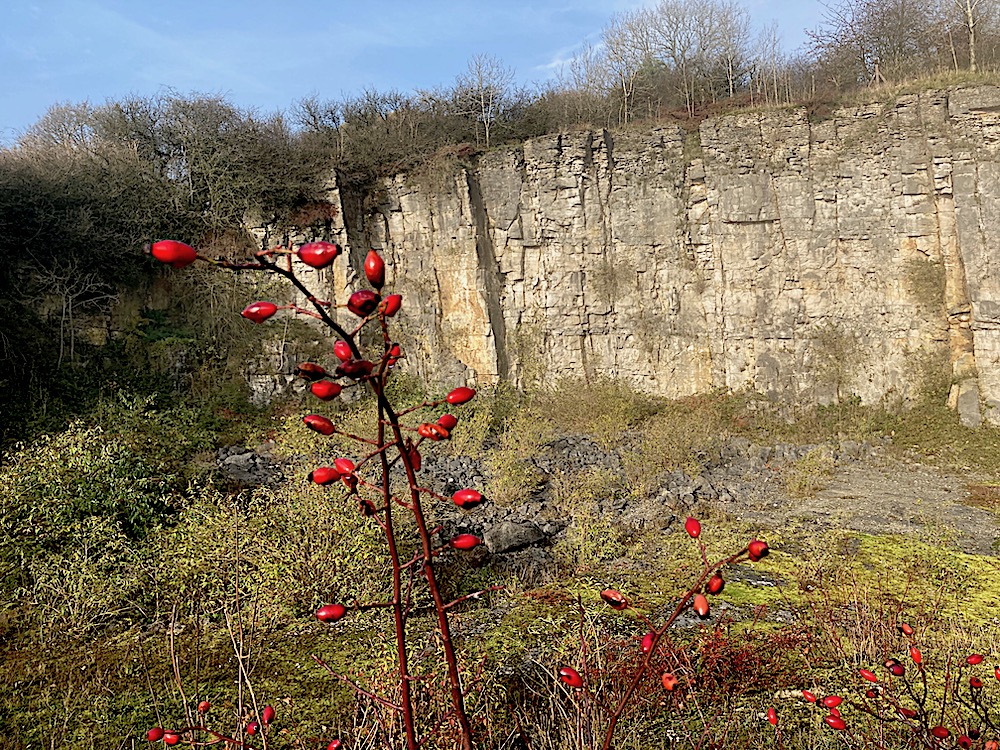 There is a large carpark, a visitor centre with a shop, café and "Building Britain" Exhibition. The cafe has an outside seating area with far reaching views and a children's playground near by. There are outdoor fossil trails around the site with viewpoint panels which indicate where you are: the bottom of a lagoon, the side of a reef, or by the tropical Derbyshire coastline. Stone from this site was used to build the M1 motorway but quarrying stopped in the mid 1960s.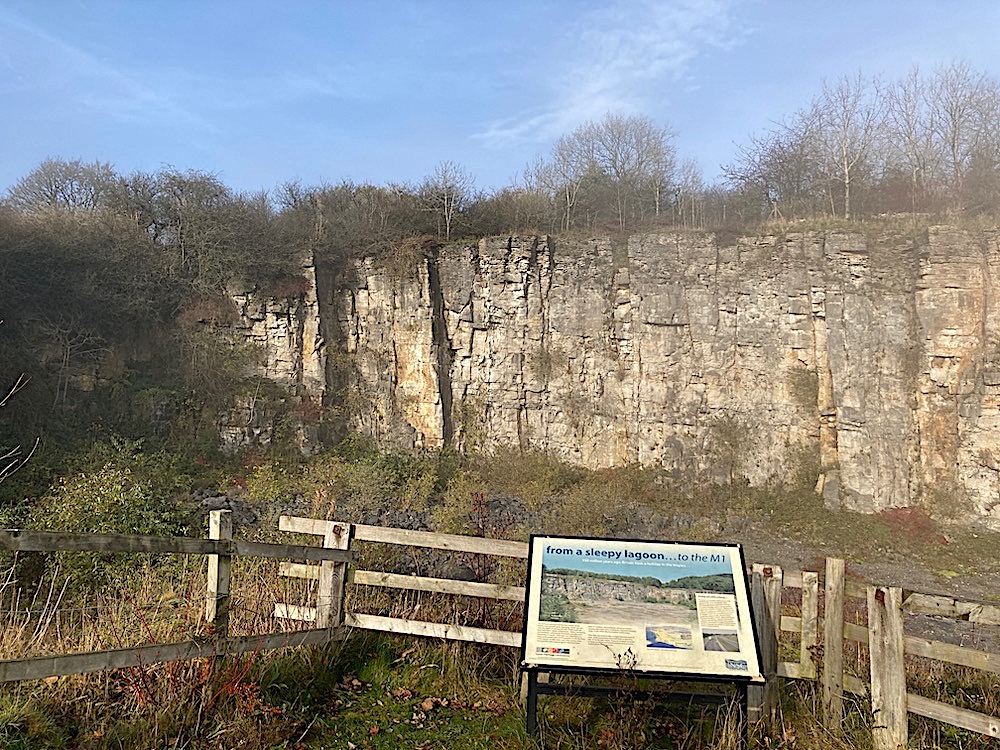 Over a weekend in 2000 the Millennium Wall was built by members of the Dry Stone Walling Association of Great Britain. The wall is a permanent exhibition composed of eighteen sections of wall, each six metres in length, and forms the most extensive known collection of dry stone walls in any one place. It is incredible to see all the different styles and wall designs. All the sections were constructed using stone local to the area the wall design came from so all this stone had to be transported to the Stone Centre from all over the country prior to the event. Dry stone walling courses are regularly held at the stone centre as well as stone carving and restoration courses.
Dotted around the site are three striking stone towers designed by Denis O'Connor and built by Gordon Wilton and his son Jason, champion wallers from Biggin near Buxton.
In front of the visitor centre there are some striking Geosteps which show the amazing variety of stones to be found in the British Isles which have been arranged in order of age with the youngest at the bottom. The rises are British rocks, with the treads created from Hopton Wood Stone, which is so decorative.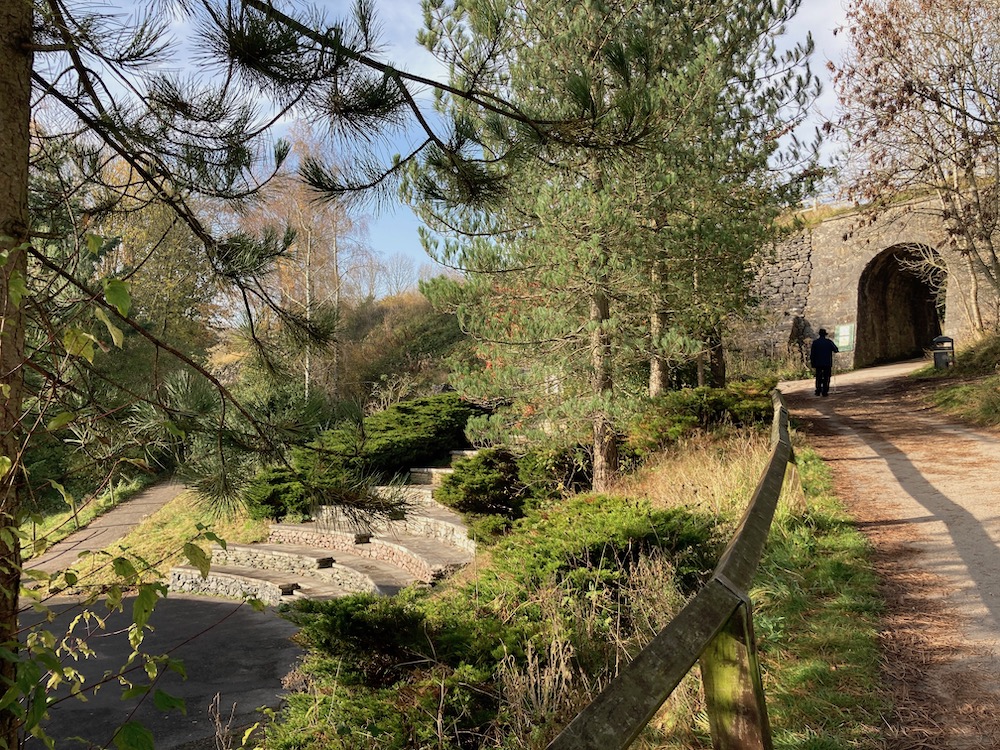 There are paths to follow and quarry areas to explore. Plenty of trees and wild flowers now grow in the area so it is a pleasure to visit at any time of year. It is open every day except Christmas day.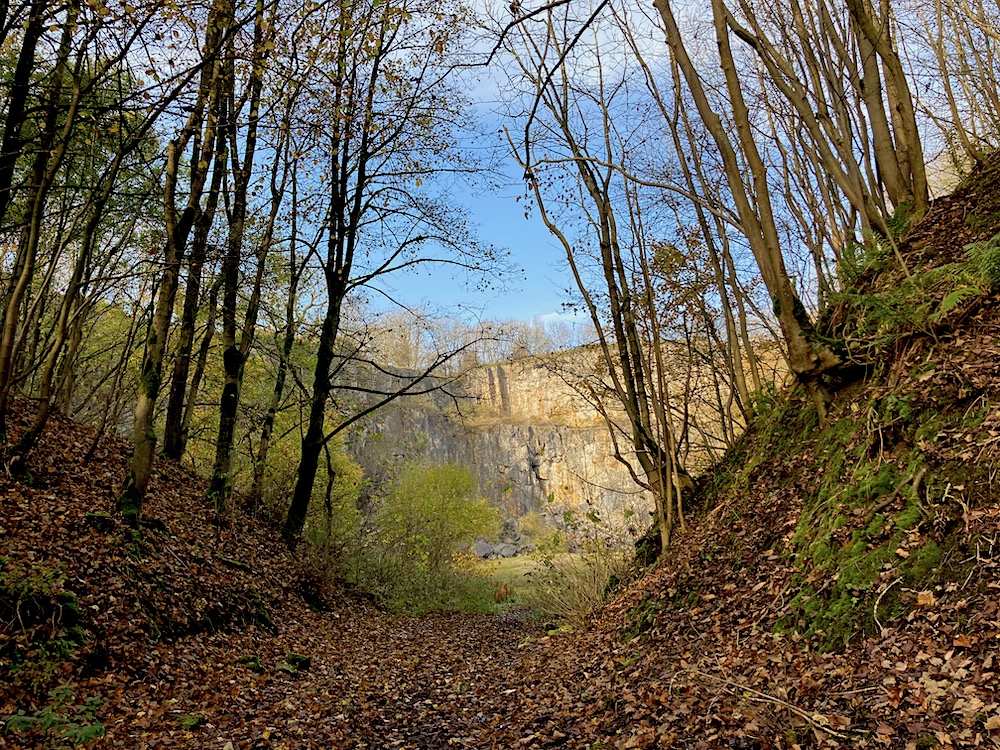 A few photos taken on a lovely Autumn day in early November 2020 during Englands second lockdown.