This blog, 'Flowers and Animals of the Woollen Woods', is a chance to show some of the amazing pieces made by knitters and crocheters for this years Woollen Woods. I have taken so many photographs that it is difficult to choose and there will be some I don't feature on this blog. Every piece is important however and the people of Belper have loved seeing the woods with the animals, birds and themed trees.
There have been plenty of bugs both large and small. As well as bees, dragonflies and butterflies some very large ants were seen in the trees. There were caterpillars, snails and many spiders webs.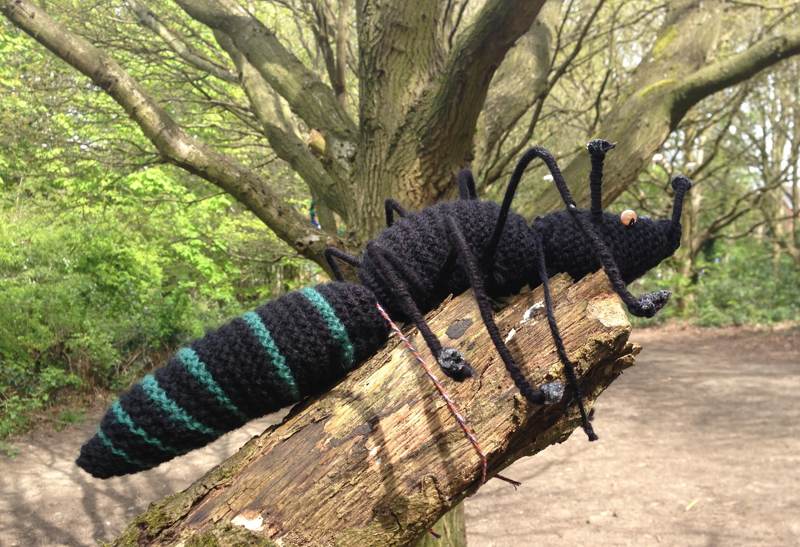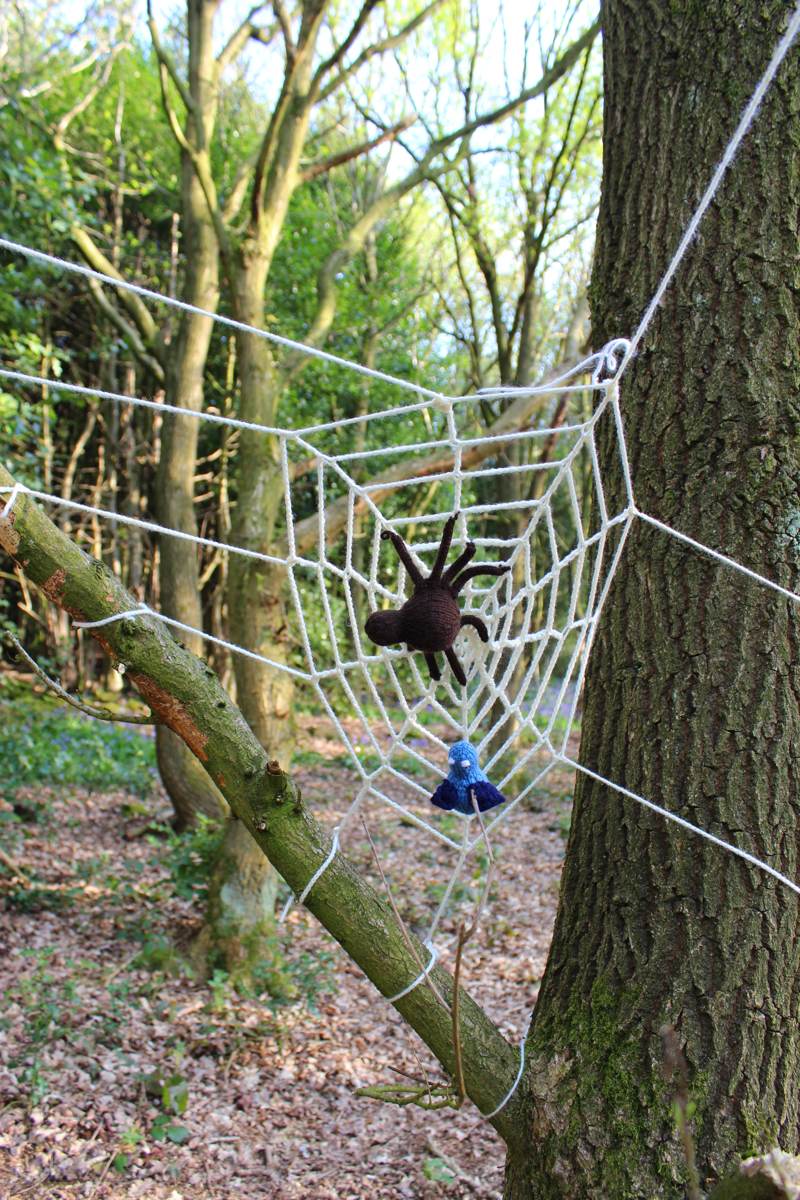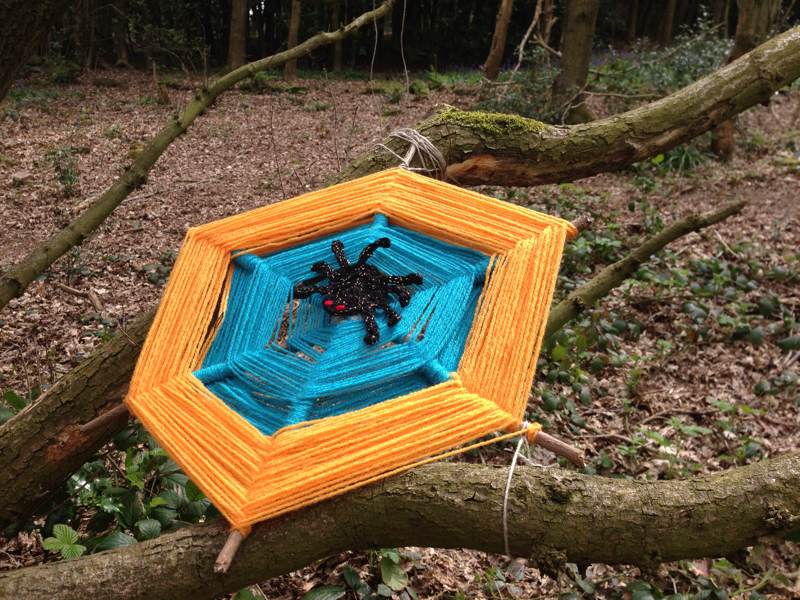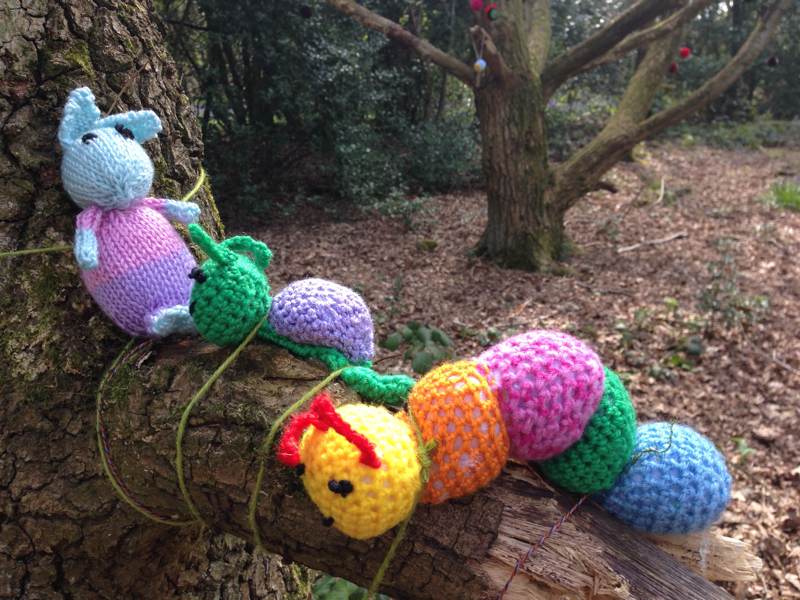 The woods were alive with animals even some from the very distant past. Dinosaurs once again roamed but didn't cause any problems apart from disappearing for a few hours and then being found again. There were a number of very colourful snakes but they stayed in the trees and I am not aware of anyone claiming to have been bitten. There were plenty of pink pigs and a flock of very colourful Belper sheep who really enjoyed climbing the trees.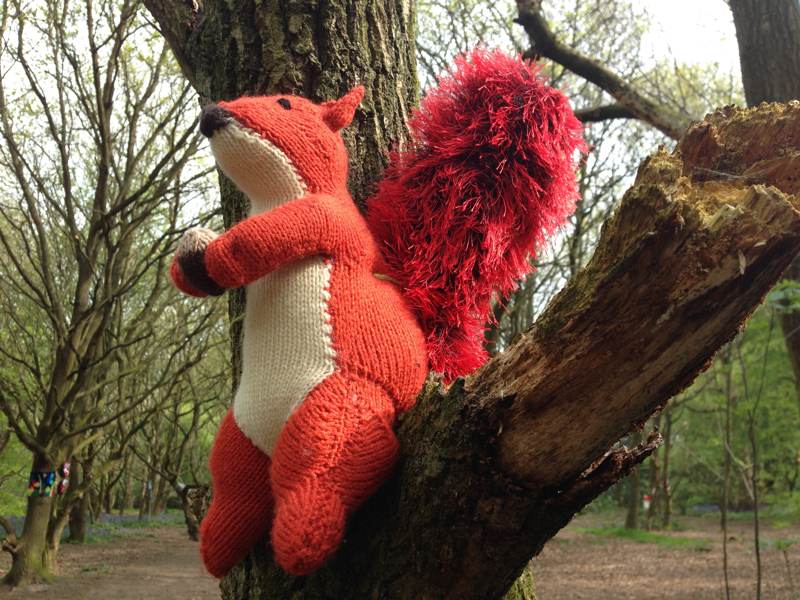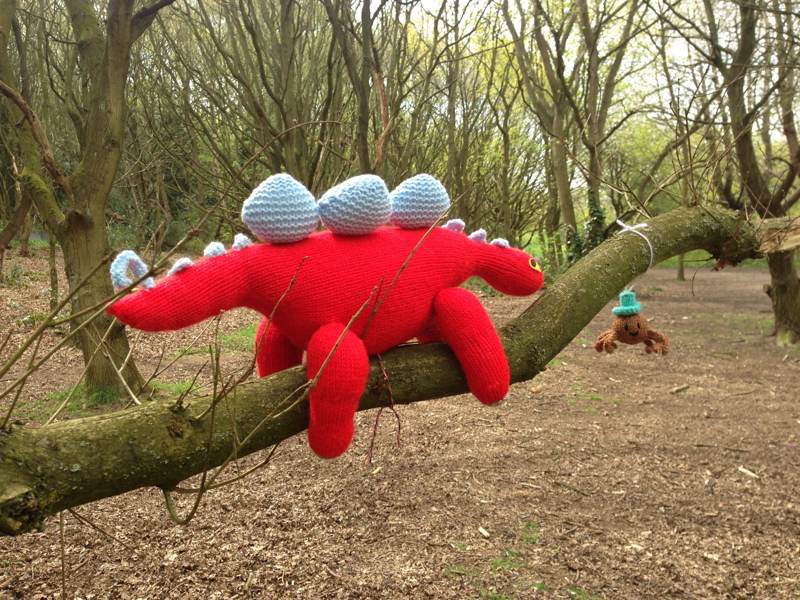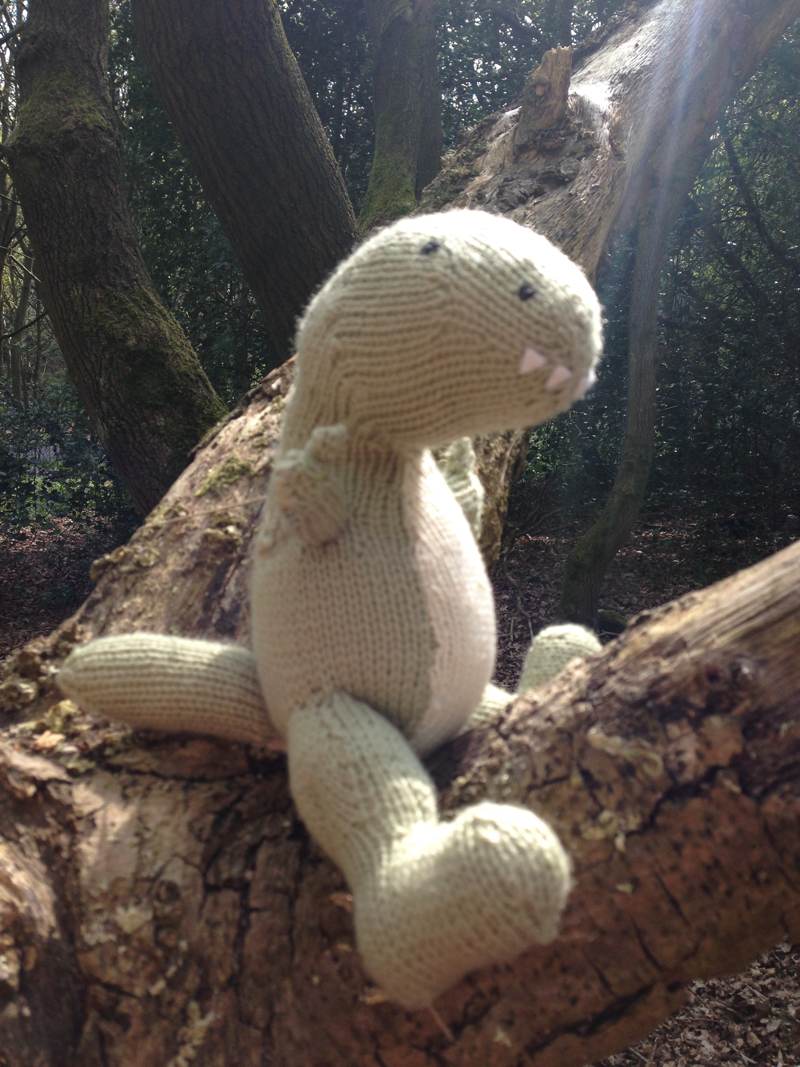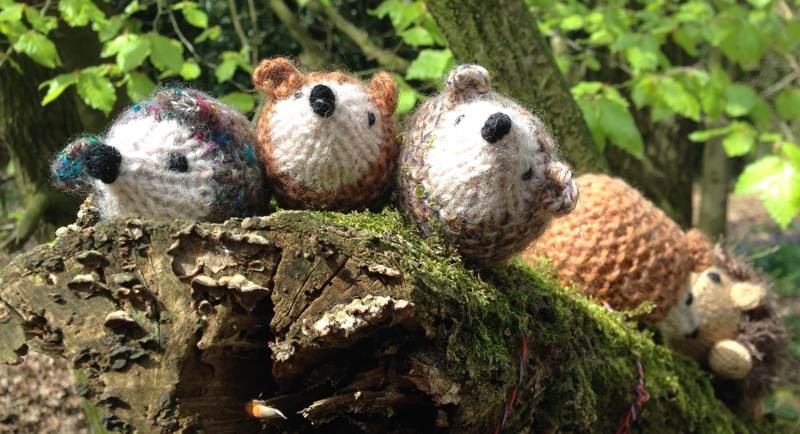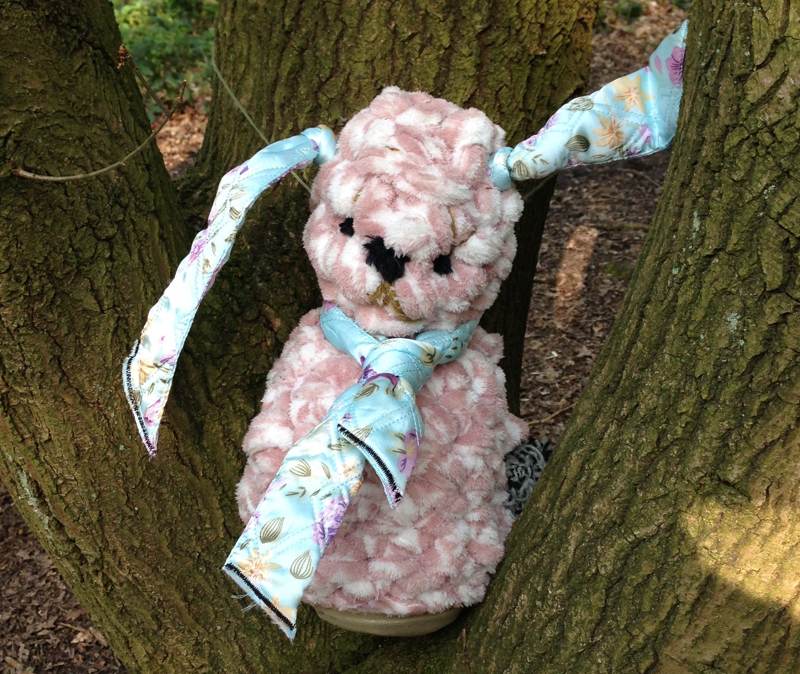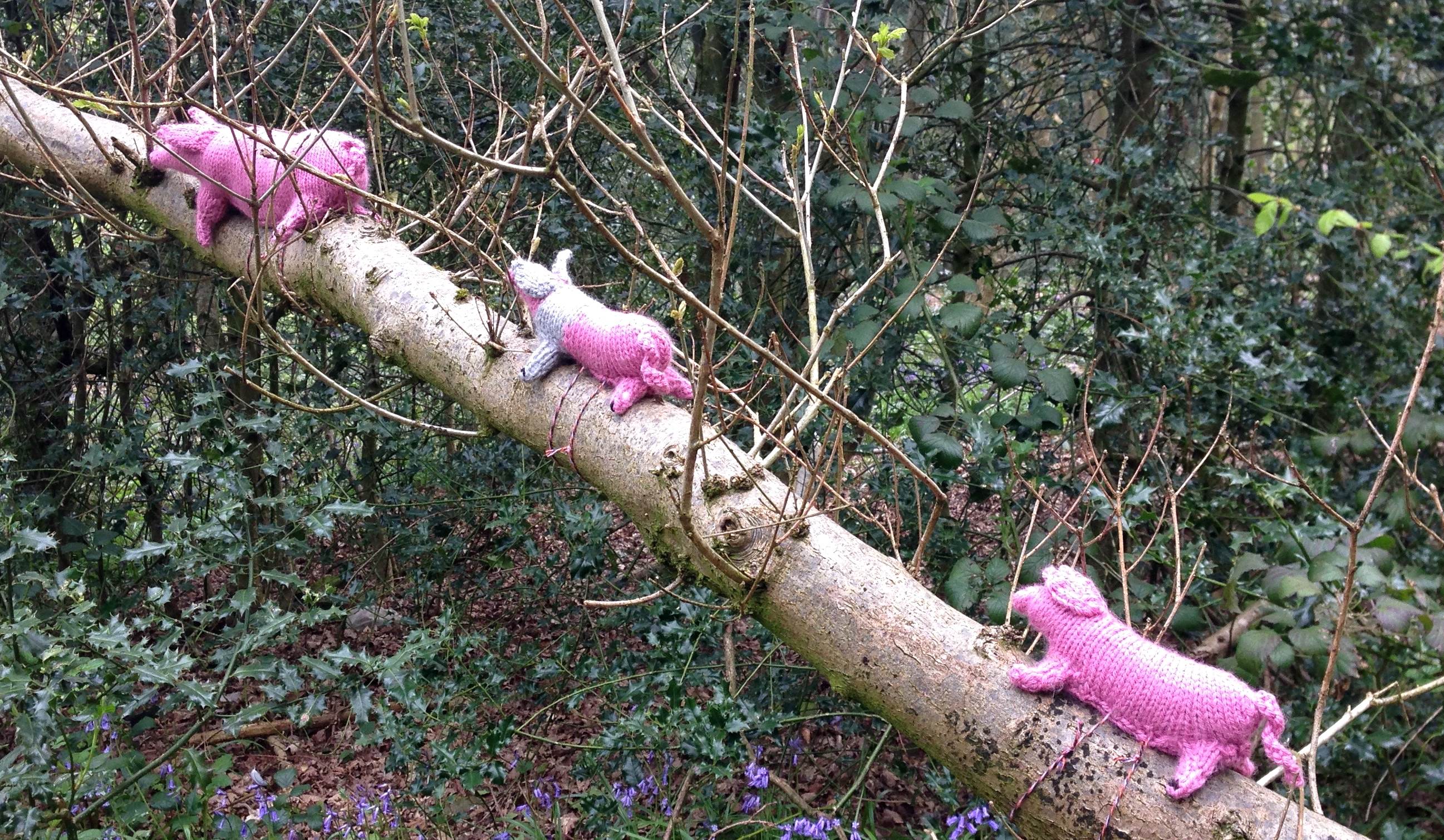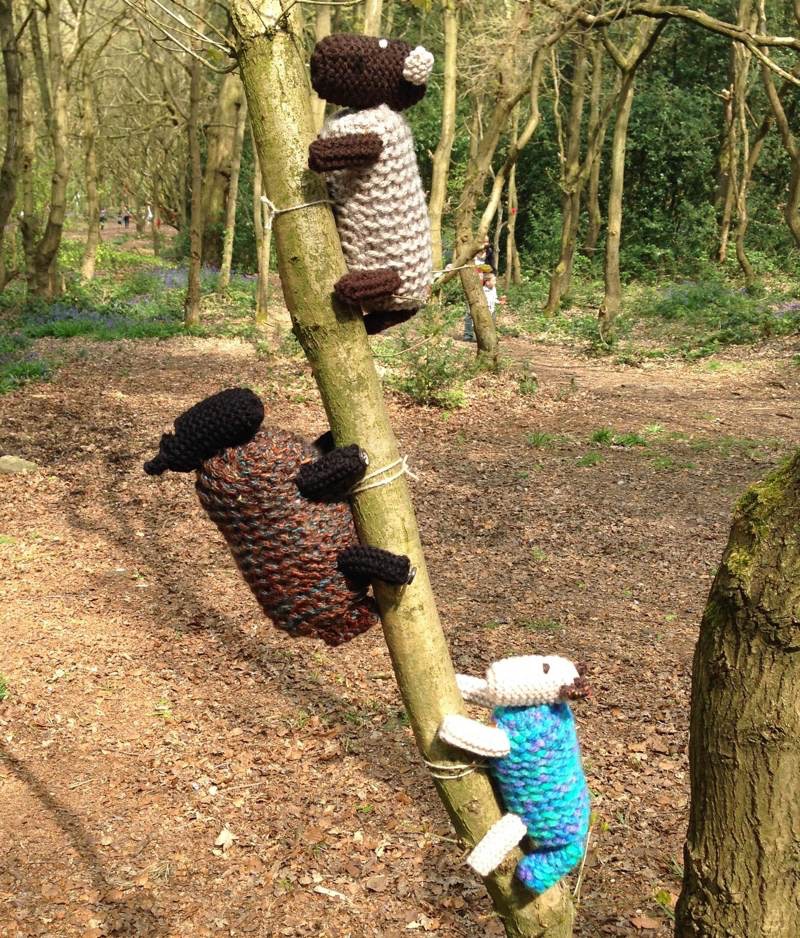 There were hundreds of amazing flowers many made by Belper Gardening Club. The woods were full of both real and woolly bluebells.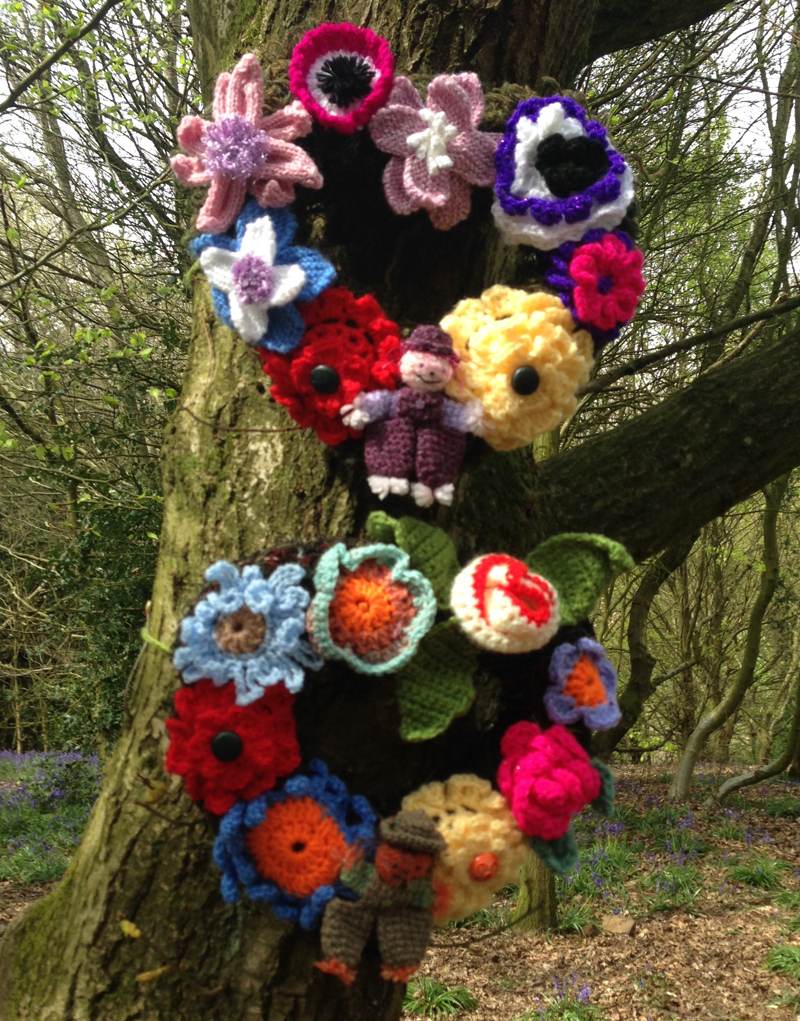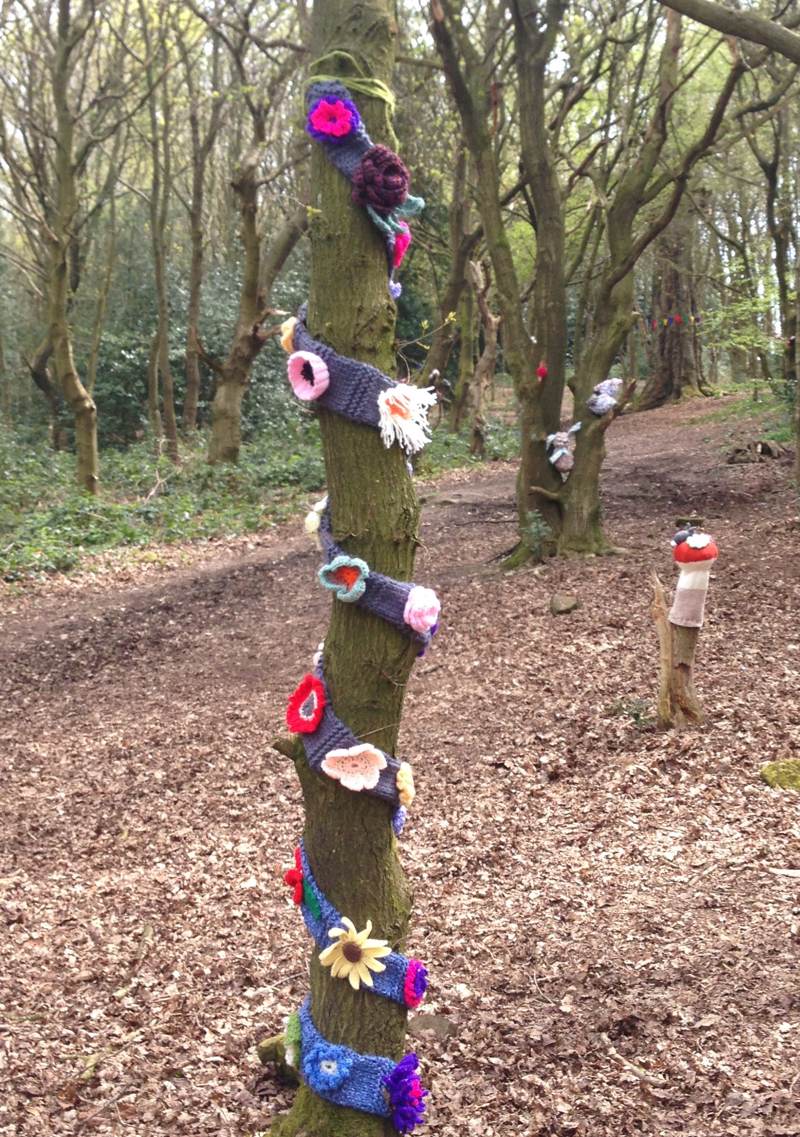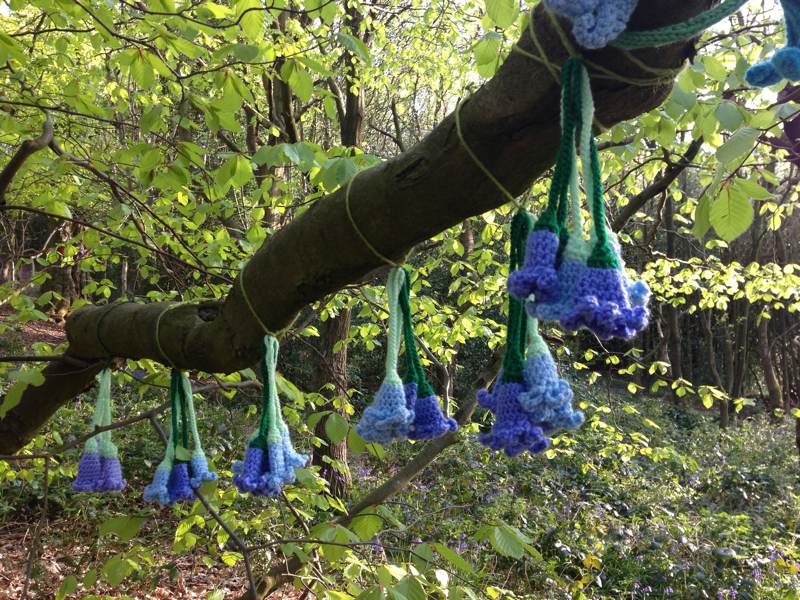 We are planning to join in with next years Woollen Woods and as soon as Voluntary Arts Week announce the dates we will let everyone know. I imagine it will be in May 2017. May is also the month of the Belper Arts Festival and so it is a fantastic opportunity for many to join in with that event as well. Keep an eye on this blog and also the Anne Clark Handmade Facebook page to get all the news.
Twitchers were delighted to discover many new species of birds, including a whole variety of day time owls.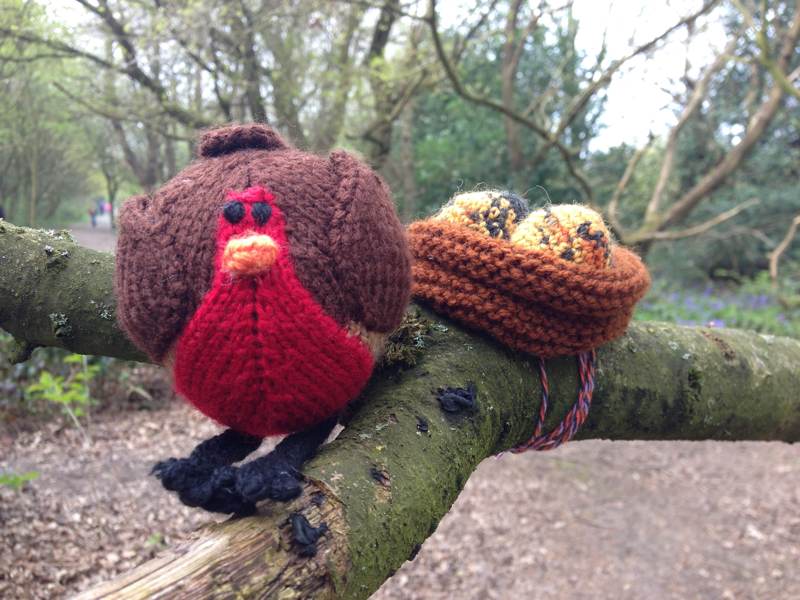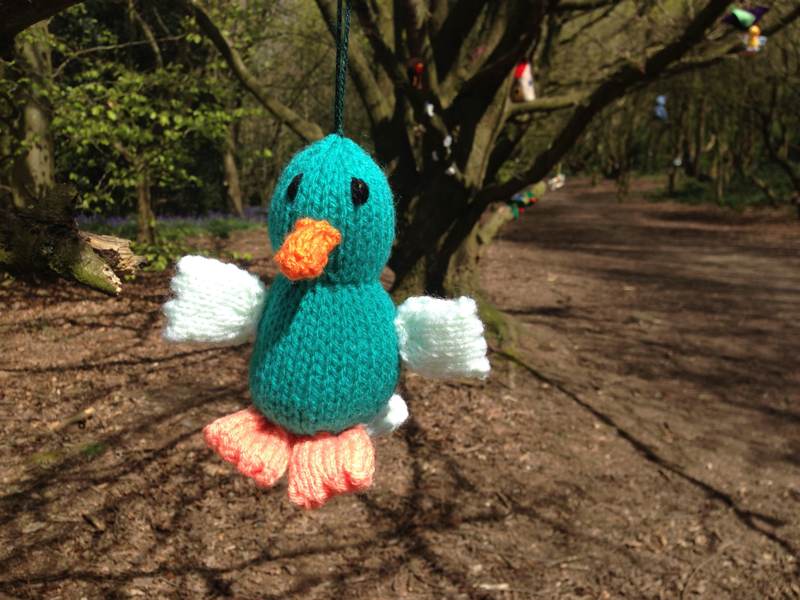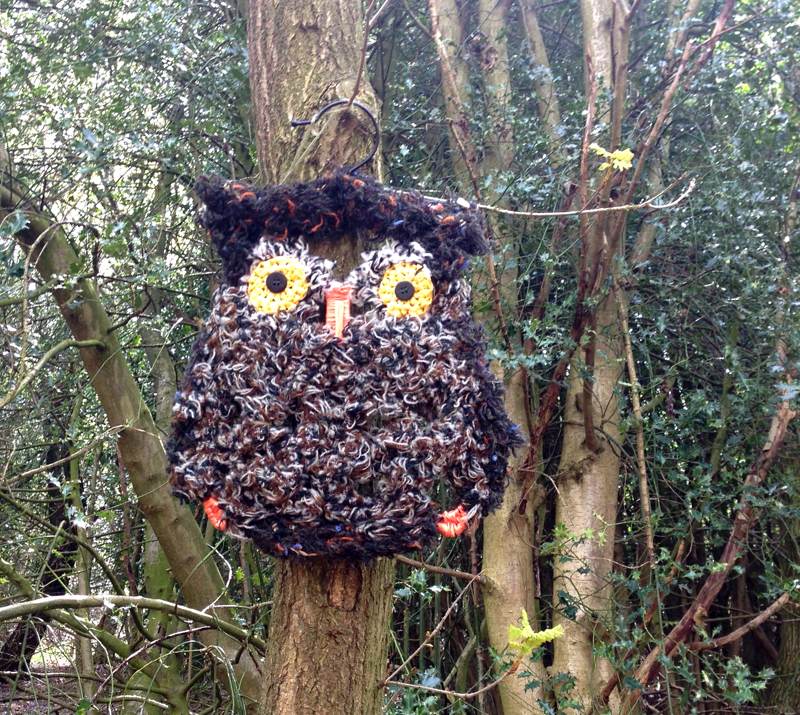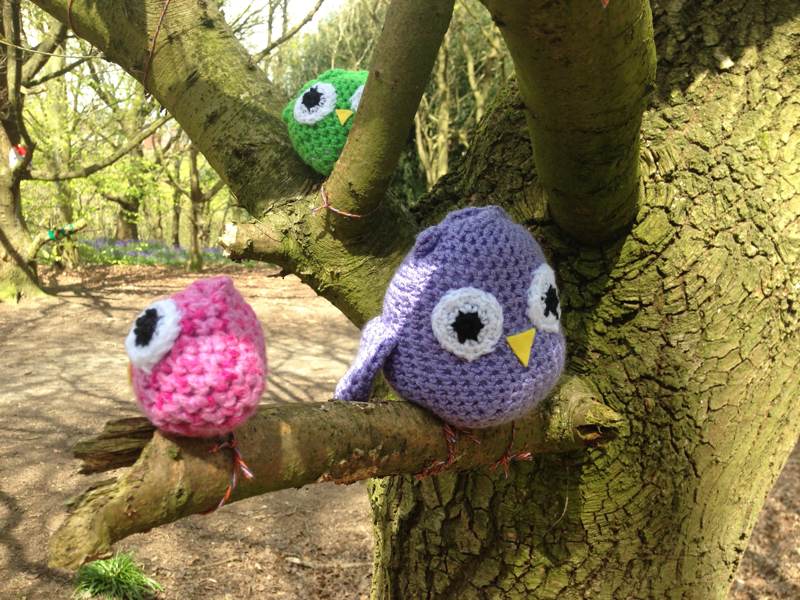 The event takes part in an area of woodland known as Belper Parks Wood which is very central to the town of Belper. It is a lovely area to walk through, climb trees in and even have a picnic.