At Christmas I decided to wrap all my Christmas presents with brown paper because I wasn't sure whether normal wrapping paper was suitable for recycling.
This is the information I found on the internet.
Some local authorities accept wrapping paper in home recycling collections
Others ask for wrapping paper to be taken to the local recycling centre
Some do not collect wrapping paper at all because wrapping paper is not accepted by some recycled paper mills. There are a number of reasons for this.
I looked on my local Councils recycling page and wrapping paper was not mentioned so I am still not sure.
We didn't manage to recycle all our brown paper as in all the mayhem of Christmas there wasn't a huge amount of time to remove all the sticky tape. I should have probably folded the paper and then kept it in place with ribbon and not used any sticky tape.
As a family we always have a celebration on New Year's Day and give small gifts. I decided this year to make up some fabric bags to wrap presents. This worked really well and they can all be reused next year. I didn't buy any new fabric, just used up bits I had. The only downside will be next Christmas working out which bag is the best for each gift. I tried different ways of making and then came up with one that I could complete in 10 minutes.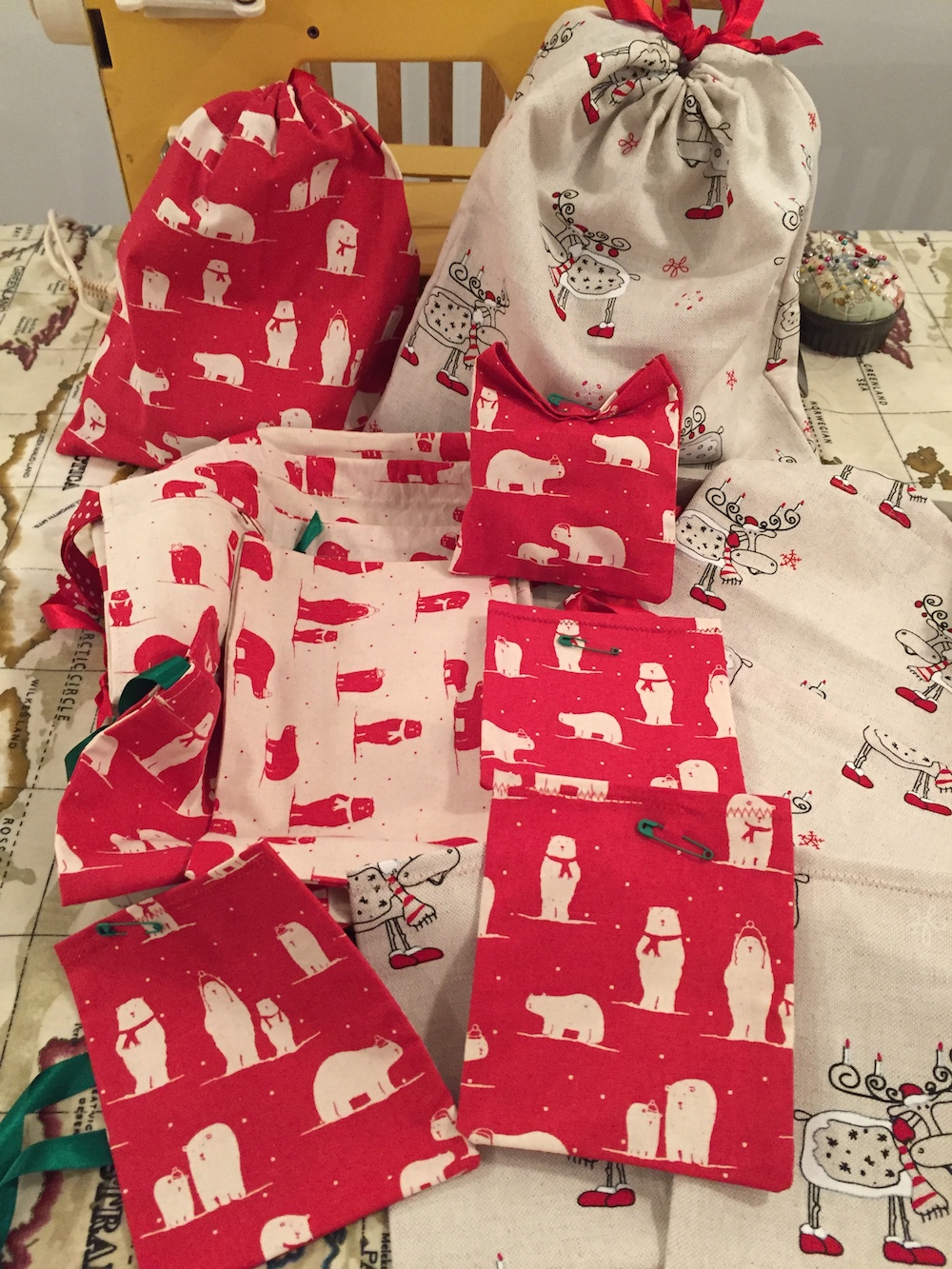 After Christmas I decided to make some bags by the same method to keep our reusable coffee cups in. We like to keep a couple of cups in the car as you never know when you are going to feel like a coffee and of course by using reusable cup you cut down on single use plastic. You also save money usually at least 25p a cup.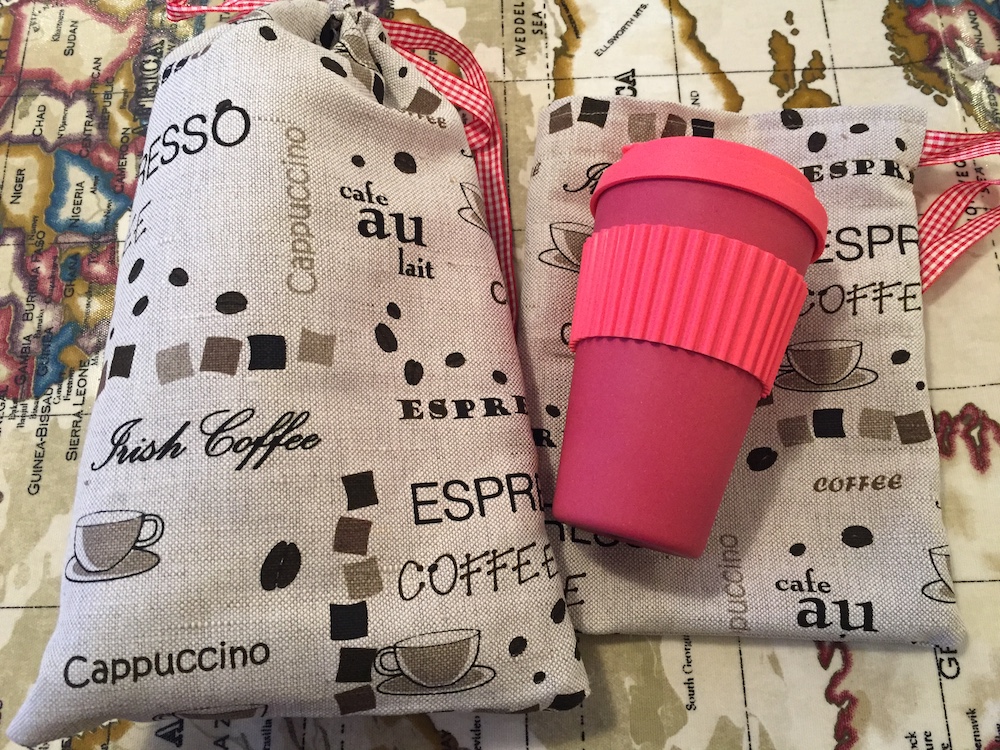 The larger bag on the left has two cups in it and the smaller one on the right is big enough for one cup. This fabric I bought years ago on a trip to Estonia. I had used some of it but had a small amount left.
To make the bag for one cup I cut a piece of Fabric 36 cms by 28 cms. I like to stop the edges of the fabric fraying so I used a zig zag stitch around the whole piece. I folded the piece in half with the right sides facing each other and sewed with a straight stitch down the side seam, starting about 6 cms from the top edge and along the bottom of the bag.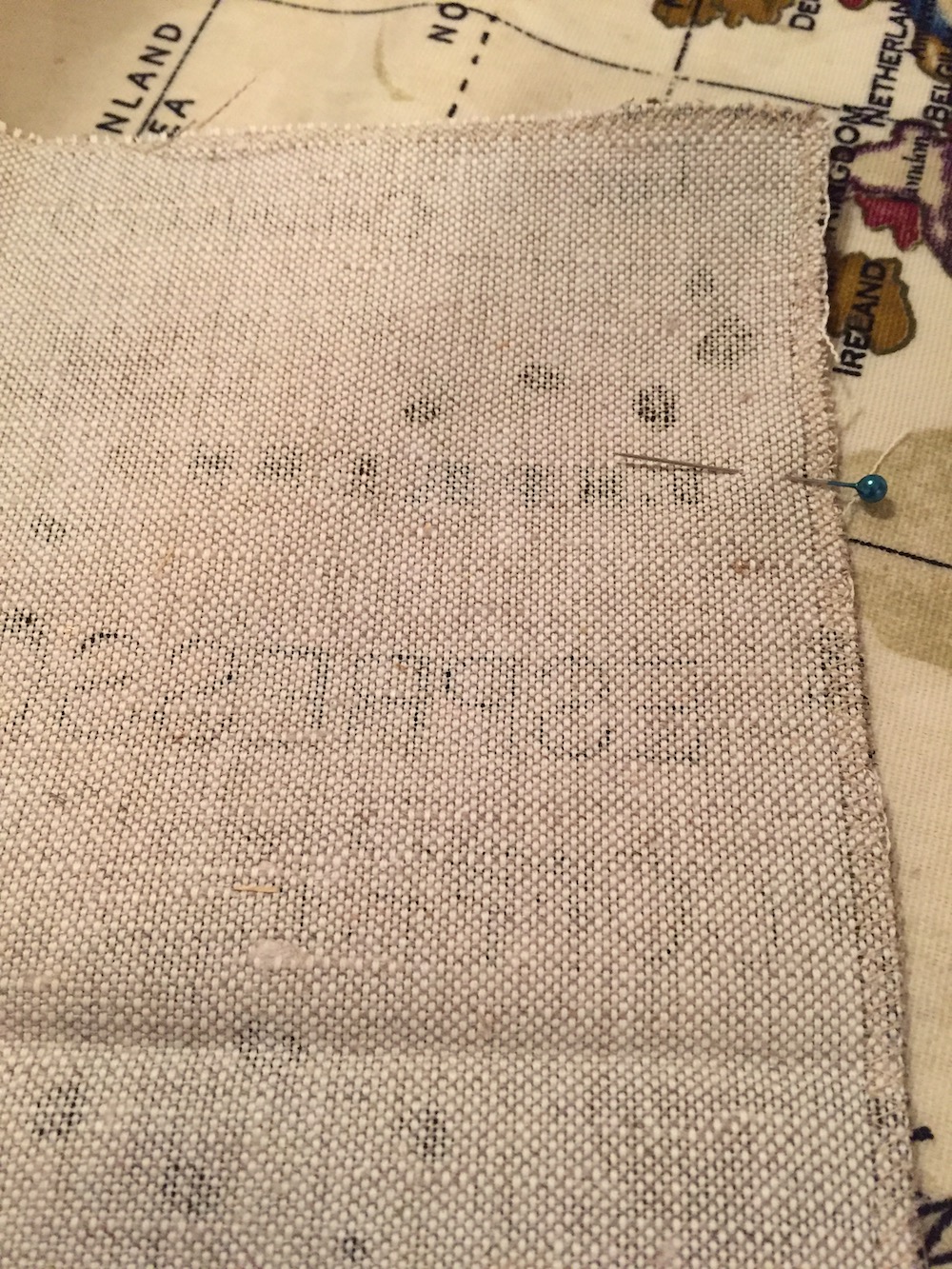 The next stage was to make the top with a casing for a piece of ribbon to go through. Again I like to neaten my work so I folded back each short 6 cm edge at the side and sewed it in place with a straight stitch.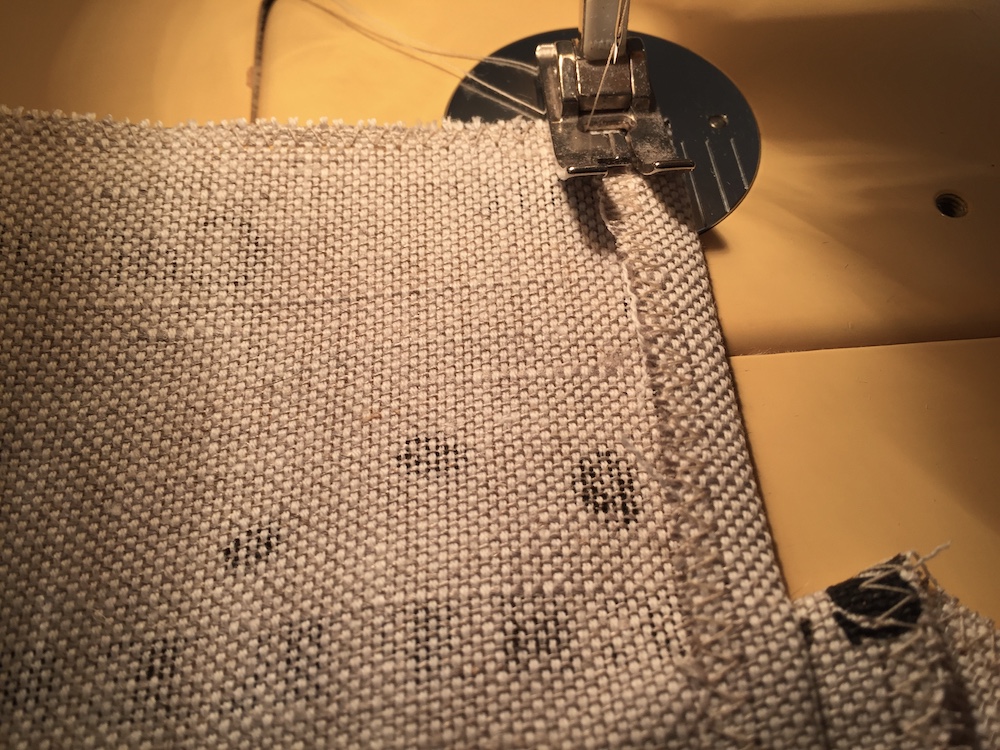 The last step was to turn over the top edge so that it came down about 3 cms and sew with a straight stitch right around the bag. I then used a straight stitch to sew about half a cm down from the top folded edge.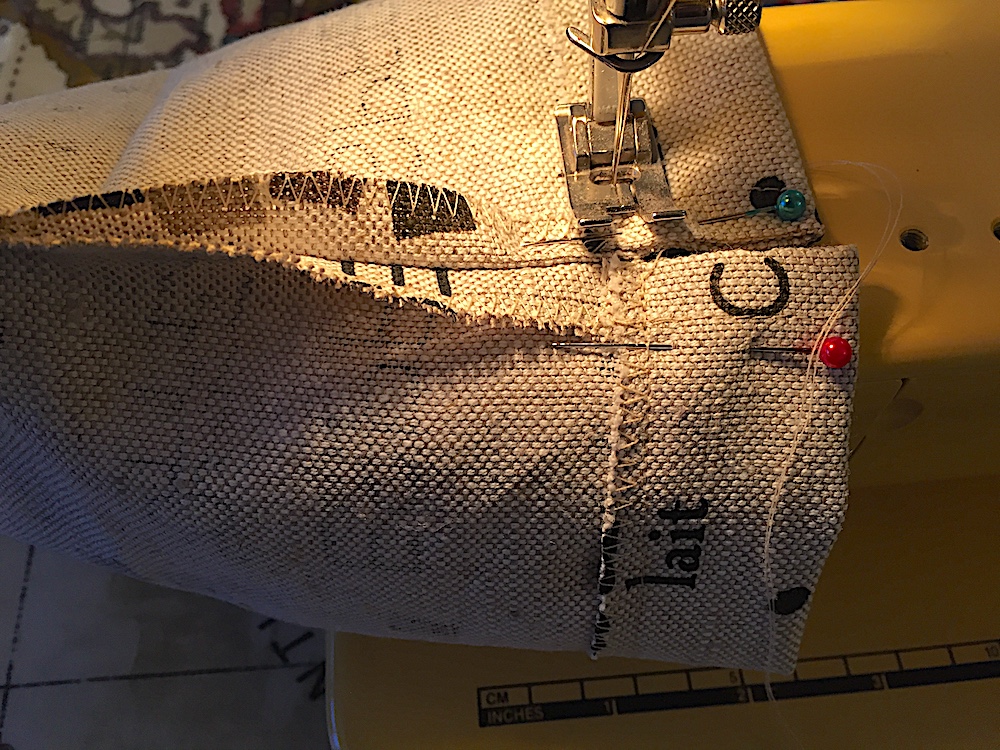 The bag can now be turned out the right way and a piece of ribbon threaded through the top casing. This will close the bag and can be tied with a bow.