Sunday was a bright blustery day and I was lucky to be visiting Silloth in Cumbria. Its a small Victorian seaside resort which still seemed very popular. Apparently it is famous for its sea views and sunsets, although I was not there long enough to witness the second. Both Turner and Lowry pained here. The sea views however are spectacular although it is difficult to capture this with a small camera.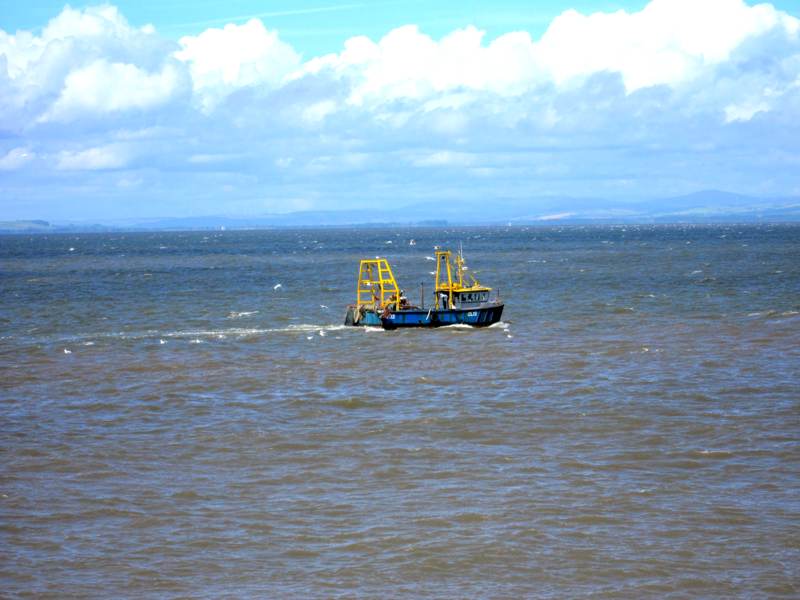 Silloth is on the Solway Firth with the hills of Southern Galloway across the water and the Lake District Fells a short way inland. We were very lucky to get a parking space not far from the wide promenade and the grass verge. The place was very busy, however there is so much space that you don't feel crowded or hemmed in.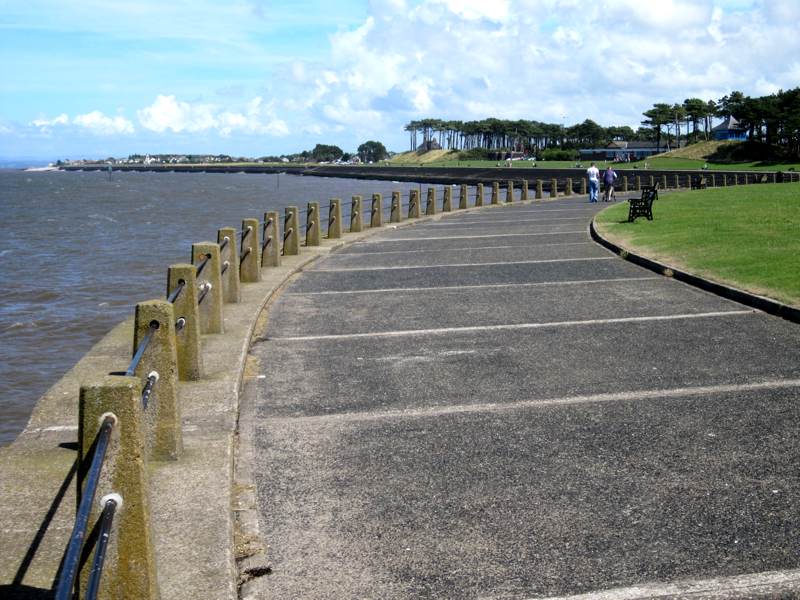 The small town was in its hey day once the railway was built and workers from Carlisle could visit for holidays and days out by the sea. It still has a port which did look a bit forgotten but it still has goods delivered there. Carr's Flour Mill has stood on the side of the docks since 1838 with wheat being delivered from around the world.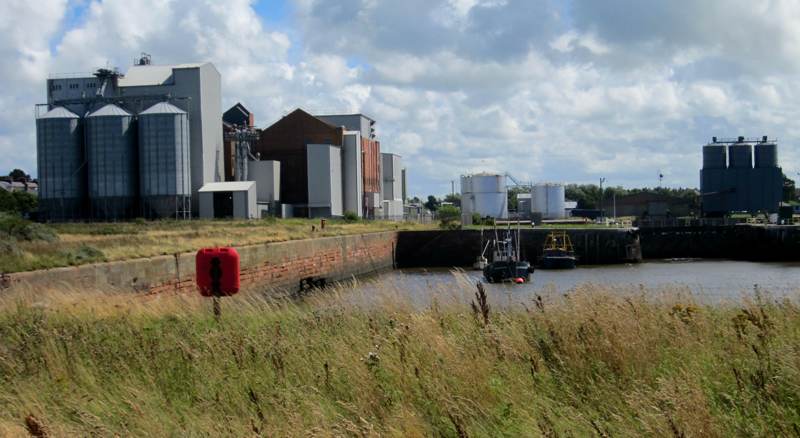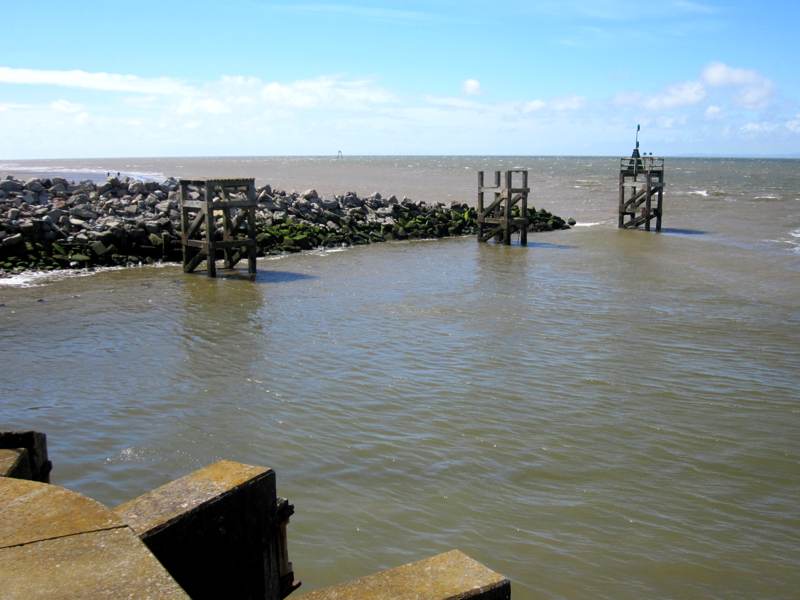 There is a large ramp down to the sea from the life boat house which can be used to launch other boats and its always fun to watch, however when this boat did go out it was rising and falling in the choppy sea and I was glad to be on land.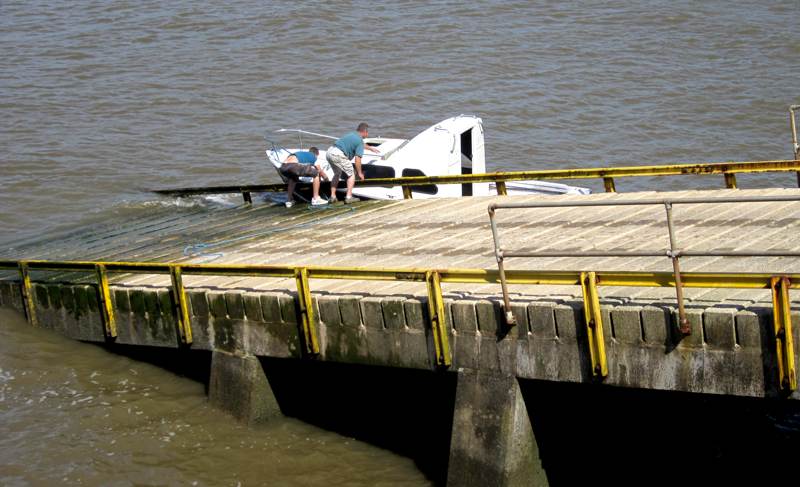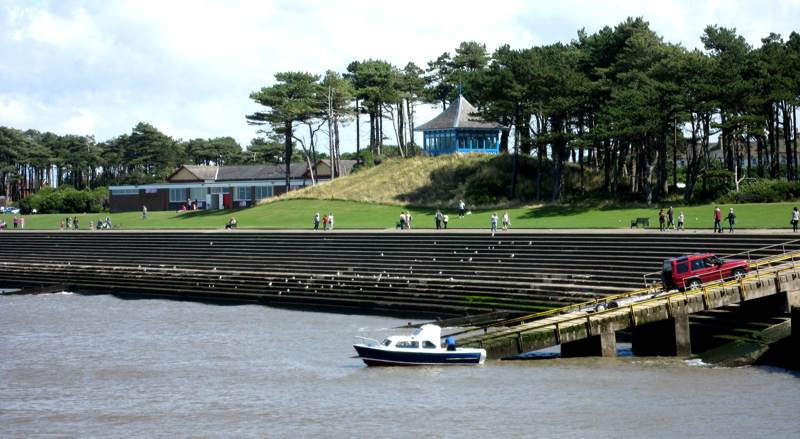 There is a long row of steps down to the sea almost like a Roman amphitheatre. They are a fantastic place to watch the comings and goings and to eat the delicious local ice cream.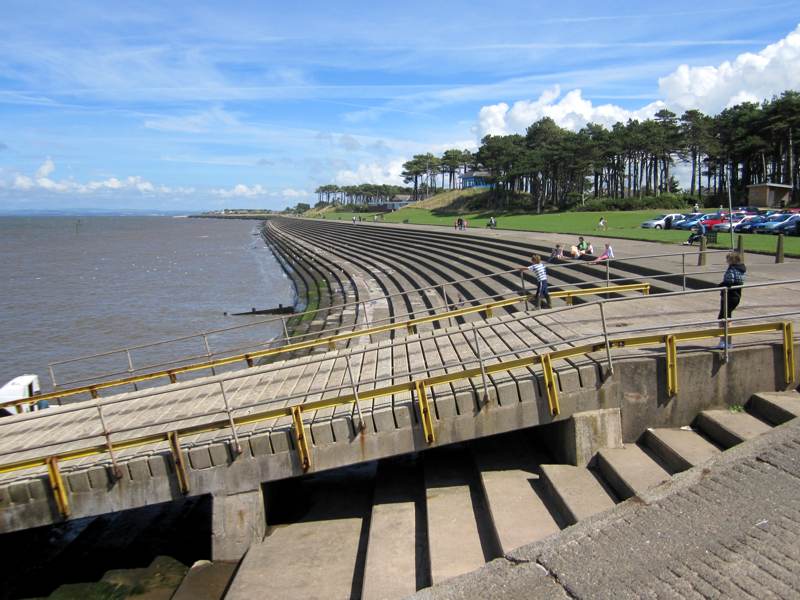 I had a fantastic afternoon and would recommend this as a place to visit if you are in the area.