Dale Abbey is less than three miles from the suburbs of Derby to the west, and close to Industrial areas on the Eastern side. Originally known as Depedale it is a most intriguing and beautiful area. The story of Dale Abbey begins when a Derby baker had a dream in which the Virgin Mary appeared and told him to go to Depedale, to live a life of solitude and prayer. At that time it was a wild and marshy place and the hermit carved out a home and chapel in a sandstone cliff. There is a path beside the church and farm which goes through the woods and from this are several ways up to the caves using steps.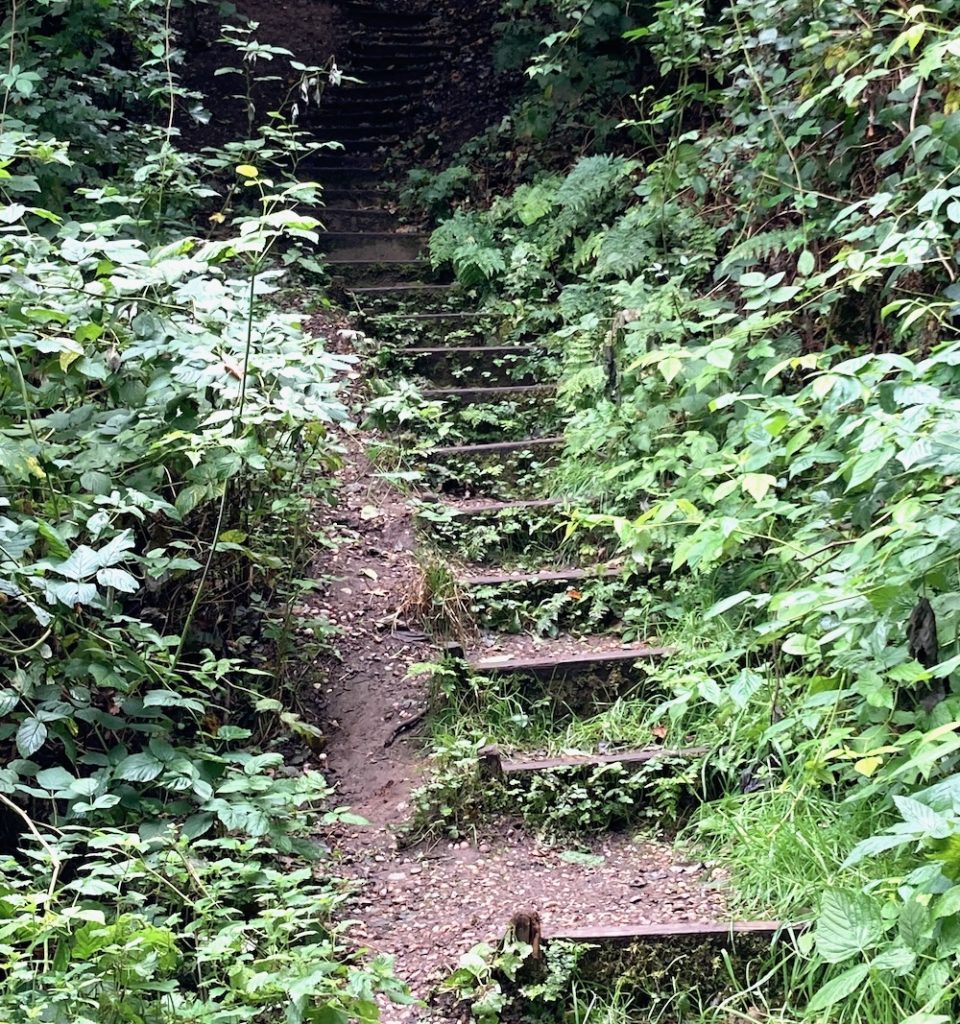 Here the hermit continued to worship until one day the smoke from his fire was seen by Ralph Fitz Geremund the owner of the land. He rode over to the place where he saw the smoke, intending to drive the intruder away. On hearing the hermit's story he was filled with compassion and allowed him to remain. He also gave the hermit the tithe money from Borrowash Mill. This enabled the hermit to build a small chapel and home on the site of the present church.
After the hermit's death, word spread of the religious significance of the place and Dale Abbey was founded in about 1200 by the White Canons. The abbey remained until 1538, when it was dissolved and the majority demolished by the command of Henry VIII.