I visited the Yorkshire Sculpture Park near Wakefield for the first time this week. I was very impressed by the variety of exhibitions both inside and out. The Park describes itself as a 500-acre outdoor art gallery and there are over 80 sculptures to see outside. The area was originally the landscaped parkland of Bretton Hall and so the setting is very beautiful. There is much to explore including Lower and Upper Lake , Menagerie Wood, the Chapel, Boat House, Shell Grotto, various galleries and much more.
We didn't see all of it so there is plenty to go back for. Outside there is a group of figures made by Barbara Hepworth called, The Family of Man. I had been to her house and gallery in St Ives and hadn't realised that she originally came from Wakefield.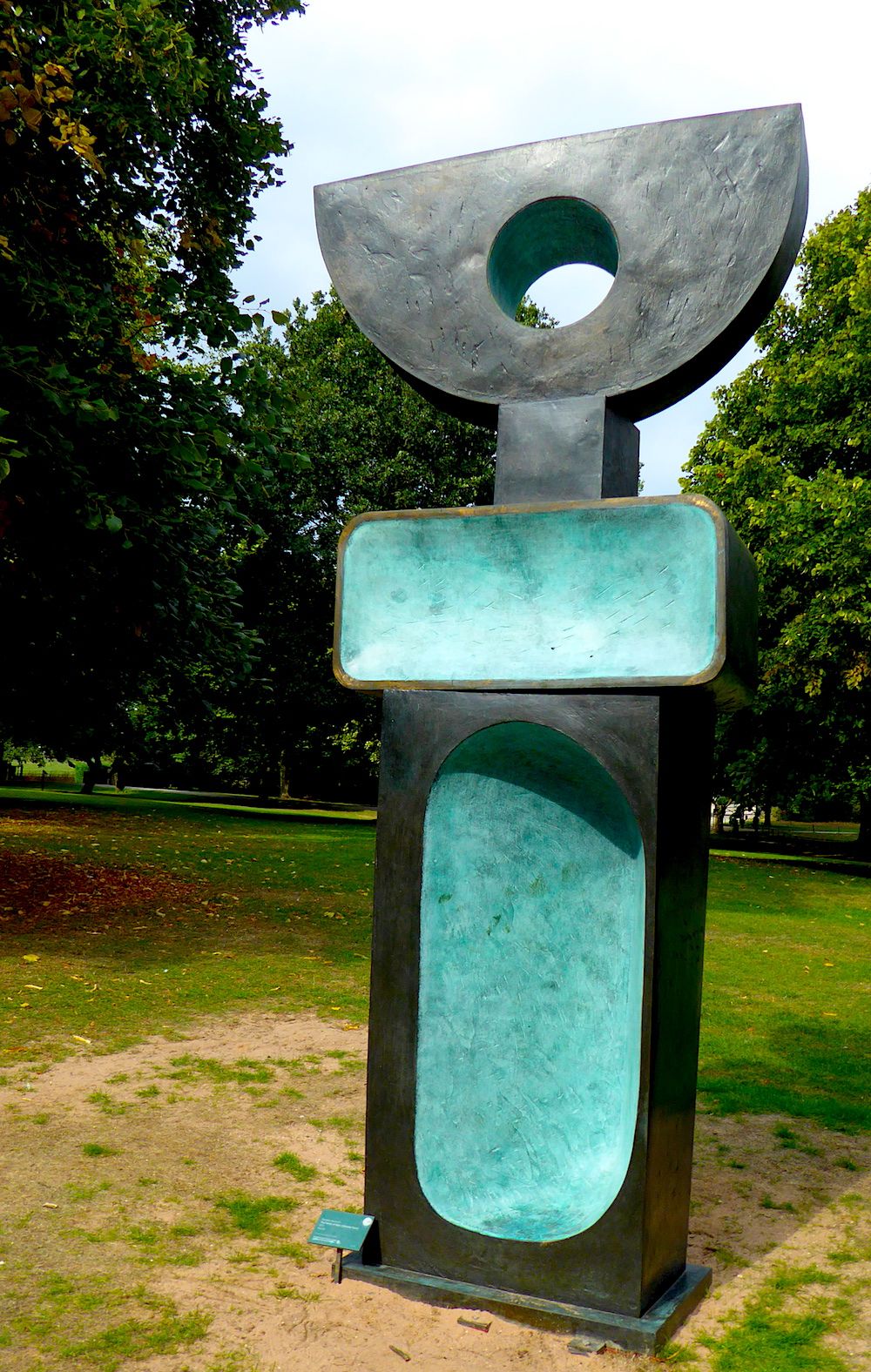 This photo is just one of the group which has been on loan to the park since the 1980s.