It is just a week now until the Woollen Woods happen in Belper Parks Wood. It has been fantastic this year that more people have joined in the fun of making pieces for the woods. A few days ago I had a bit of a panic wondering how long it would take to put everything up. However having put an appeal on Facebook lots have responded with offers of help. Now the thing I am worrying about is the weather. Last year it was lovely and warm and the sun shone the whole time. I am not concerned about the knitted and crocheted pieces as I know from experience they survive very well but more concerned for the fingers of the installers if its cold!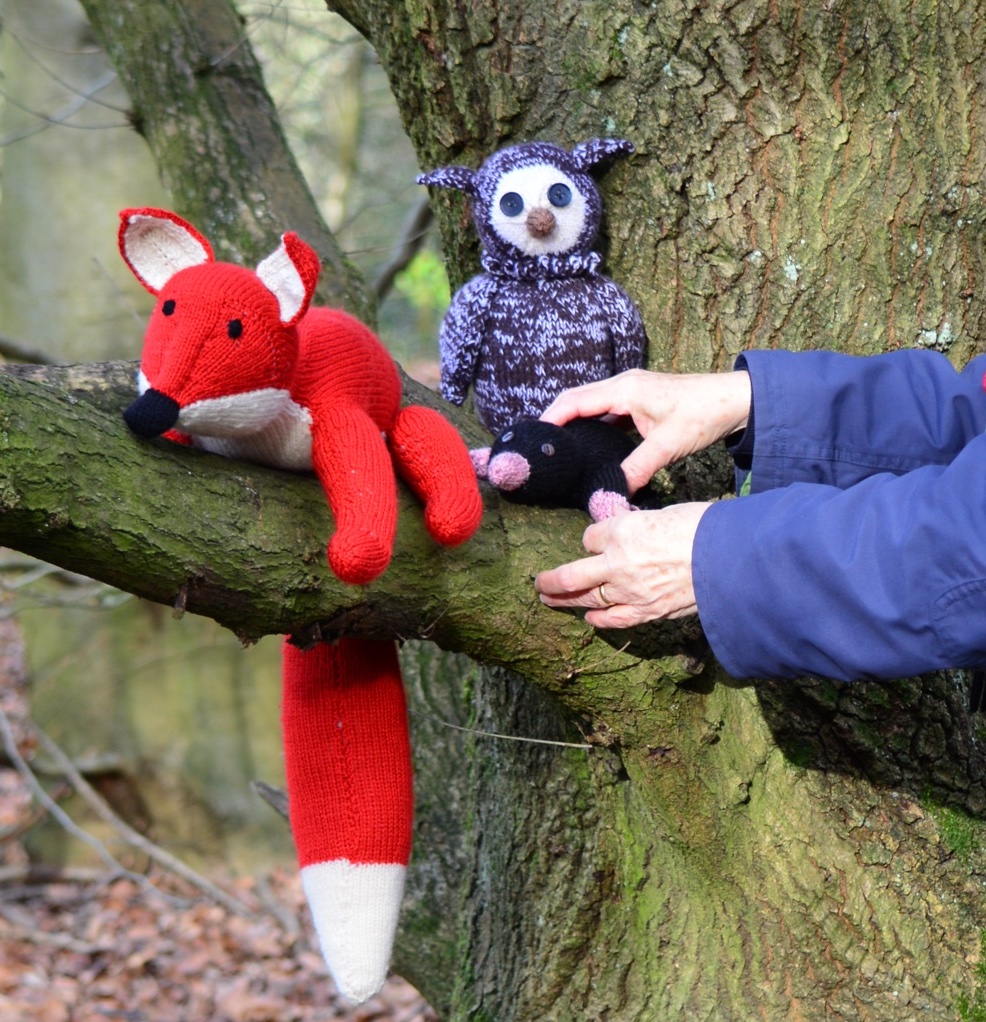 We are part of the country wide event of Voluntary Arts Week. This week includes any creative activity but has a special part that is the Woollen Woods. There are eleven official woollen woods this year and probably more that will happen inspired by the Woollen Woods.
This year we are planning that part of the woods look as if we are at the seaside. The response again has been great with knitters making multi coloured octopi and turtles, fish, seahorses, whales and fantastic anemones, shells and seaweed and of course a flock of seagulls.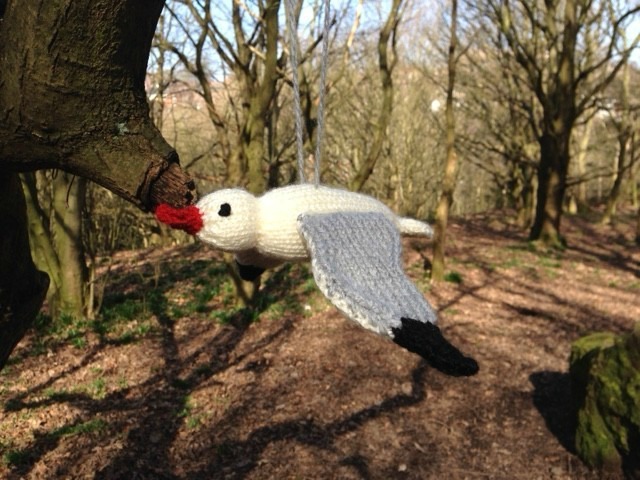 We will also have at least two themed trees. Noah, his family, animals and the ark will appear as will Alice in Wonderland with all the crazy things that go with that story.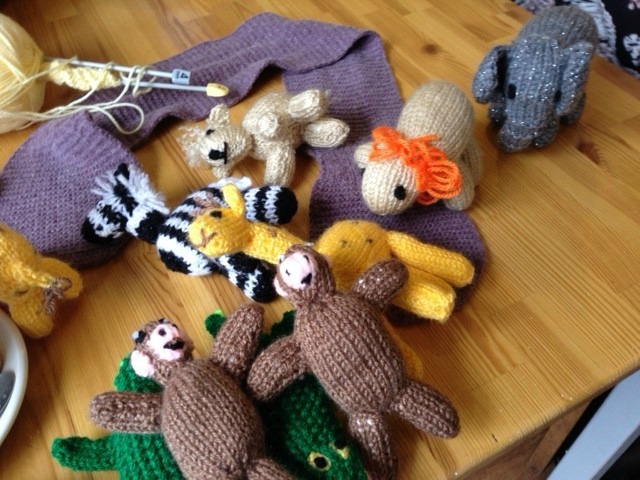 Children have been involved making pom pom animals and birds as well as jelly fish made from woollen tassels.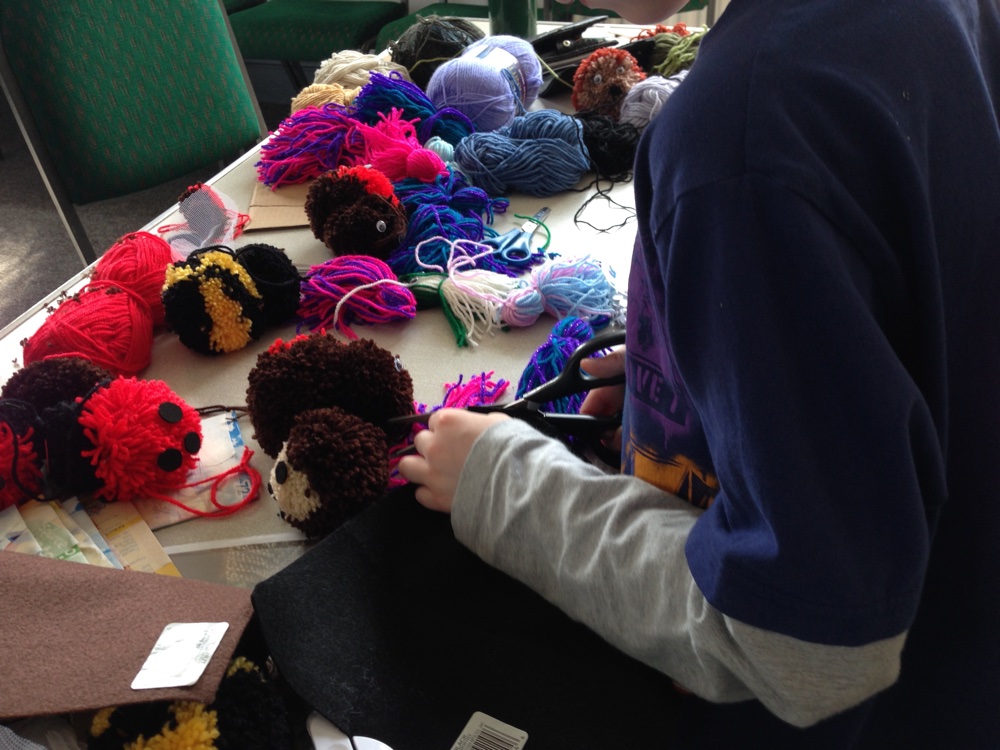 A local Guide Company has made colourful pom poms to look like blossom on one of trees. Further Education students from Holbrook school for Autism have produced spiders webs from twigs and wool.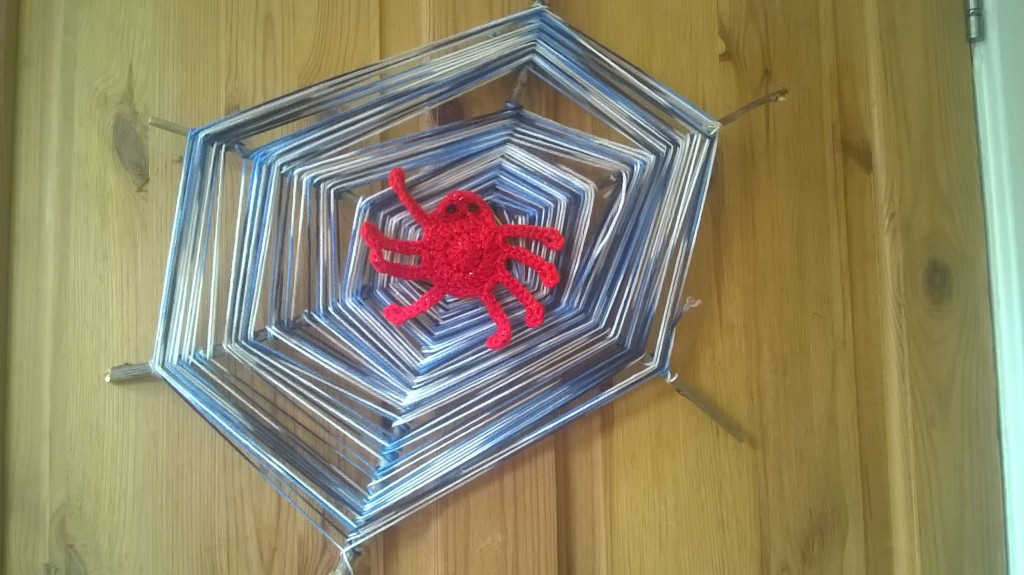 There are some old favourites left from last year such as the five foot bluebell and all the fantastic flowers but many more are ready to be added this year including large sunflowers and a flock of over twenty Belper Long Faced Sheep.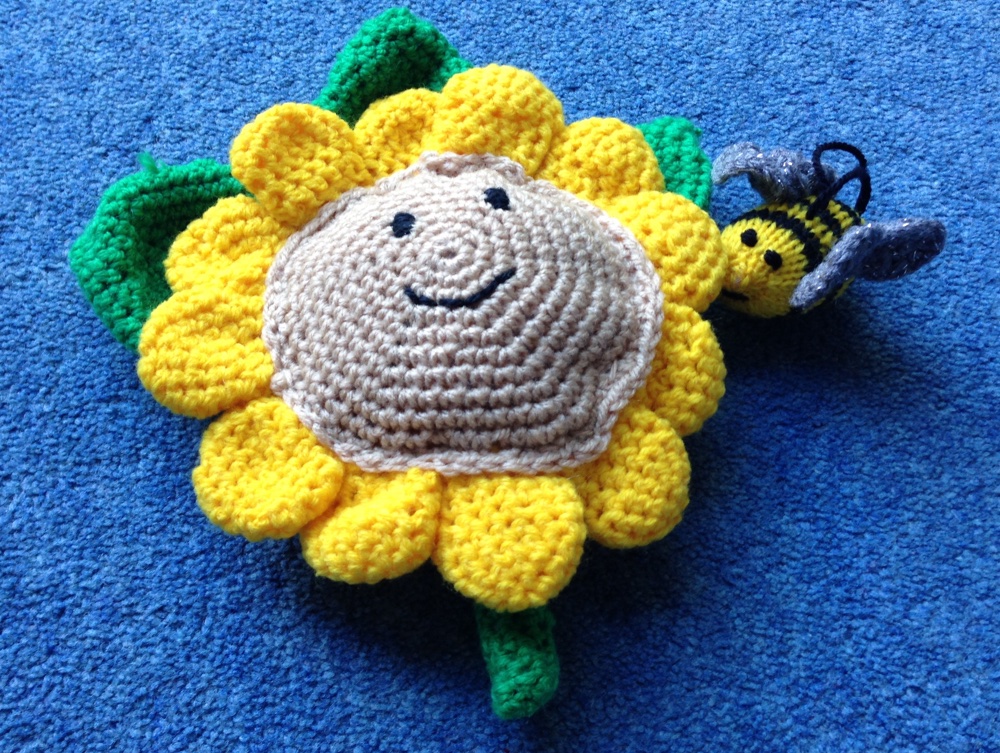 We have also had some really good publicity this year about the event. I have had an article in Saga Magazine. Unfortunately this is not a magazine that can be bought in the shops but does have a large circulation. I have also had a part in the Belper Art Festival Trail film and a separate leaflet produced by the Art Festival. There has been lots of shares on Facebook and two of the woolley creatures are going to officially open one of the Belper Arts Festival events.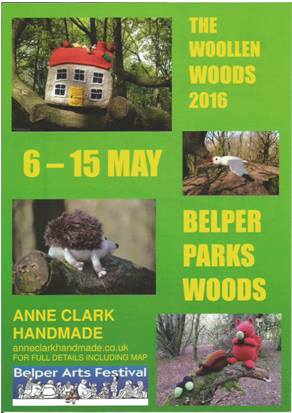 There have been lots of fantastic contributions from local groups. Flowers from Belper Gardening Club and Beaurepaire Photography Group.
There have been lots of fantastic under the sea contributions.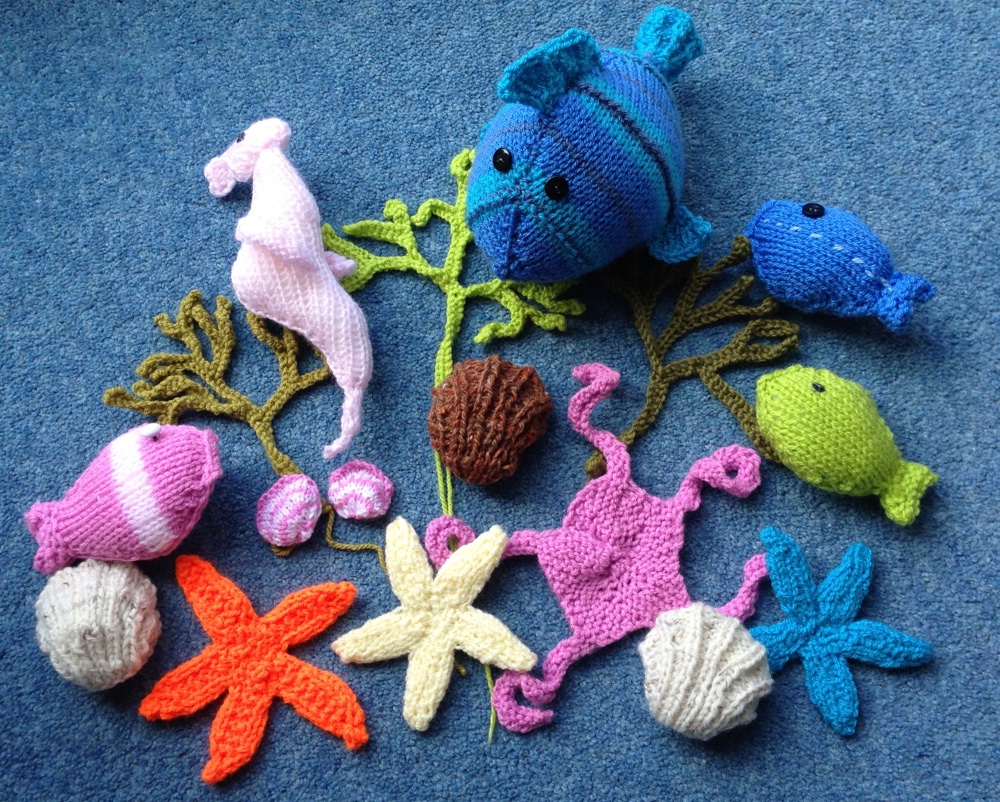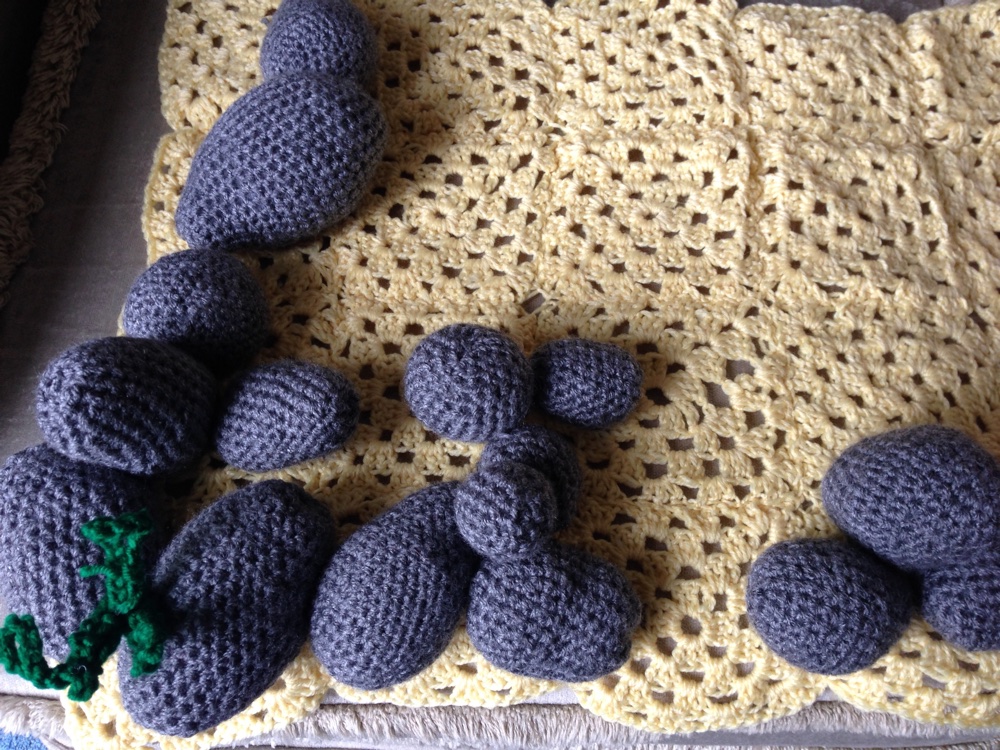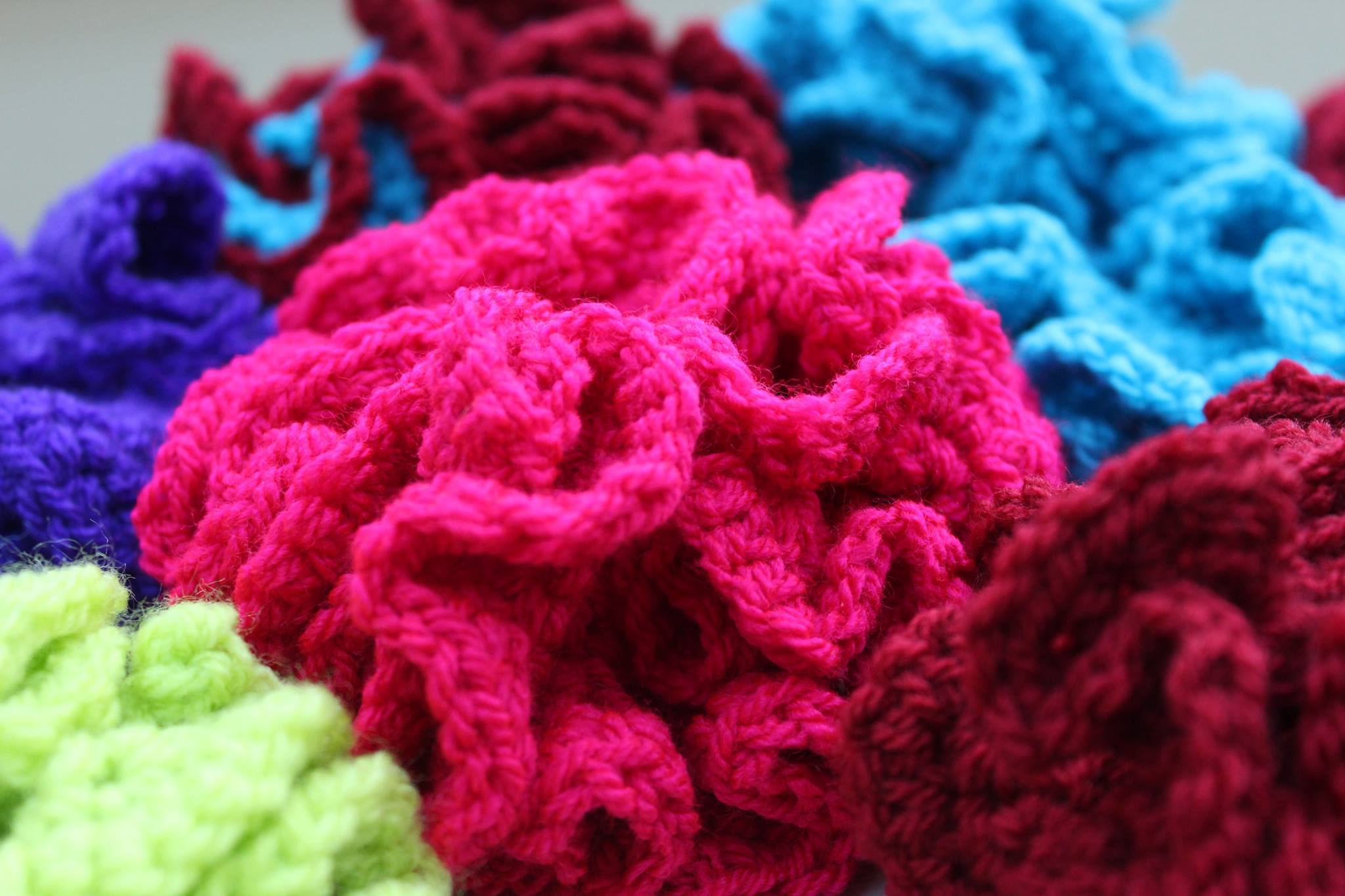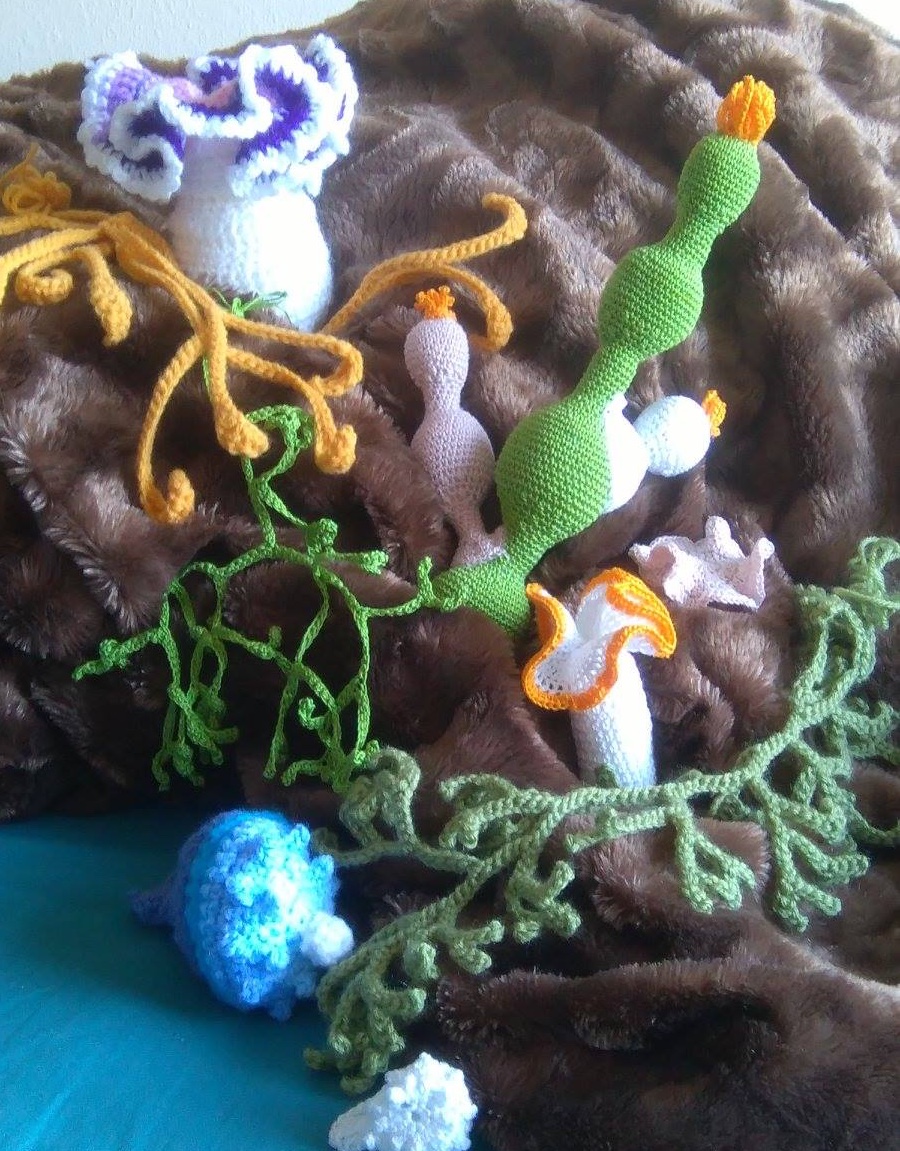 Finally my moment of fame, a trailer shown in the local cinema.