Belper Arts Festival is now in its fourth year and promises to be the best yet. There are so many exciting things planned for the town. The Festival which includes Belper Music Festival lasts for the whole month of May 2016. The Woollen Woods is part of Belper Arts Festival and will be installed in The Parks woodland on May 6-7th and taken down on May 15th.

It is fantastic that this year Woollen Woods will be up for longer and has even more people joining in to make things. There is still time for more knitters, crocheters and felters to take part and details can be found HERE or contact me on Facebook Anne Clark Handmade. Today I have been in the woods with some of the animals taking photographs and being filmed for the Belper Arts Festival trailer. Here is a good map of the area and the Woollen Woods will be in the area of Ladywell Park and Great Parks Wood. The map shows walks through the woods and tells you about the bluebells. Once again we will have a three foot bluebell as part of the Woollen Woods.
This year there will be some new and exciting things added, one of which will be a Noah's Ark tree and other themed trees.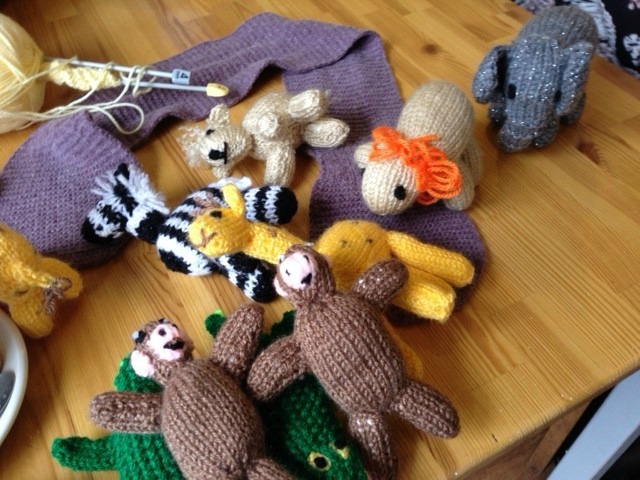 There is also going to be an area that will look as though it is under the sea with a flock of seagulls flying overhead.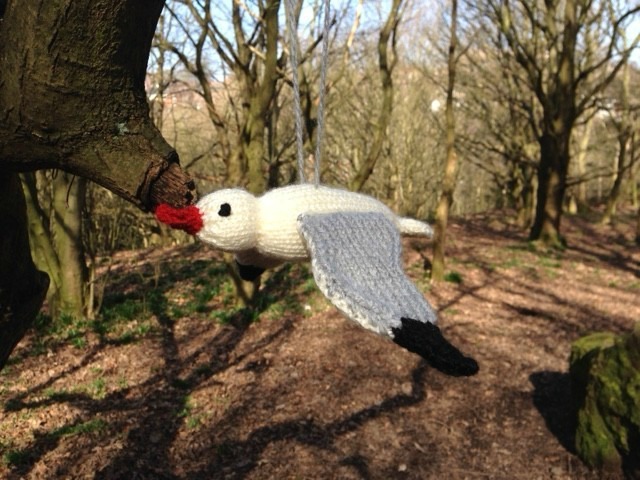 Some animals new to the woods this year will be a badger, fox and mole.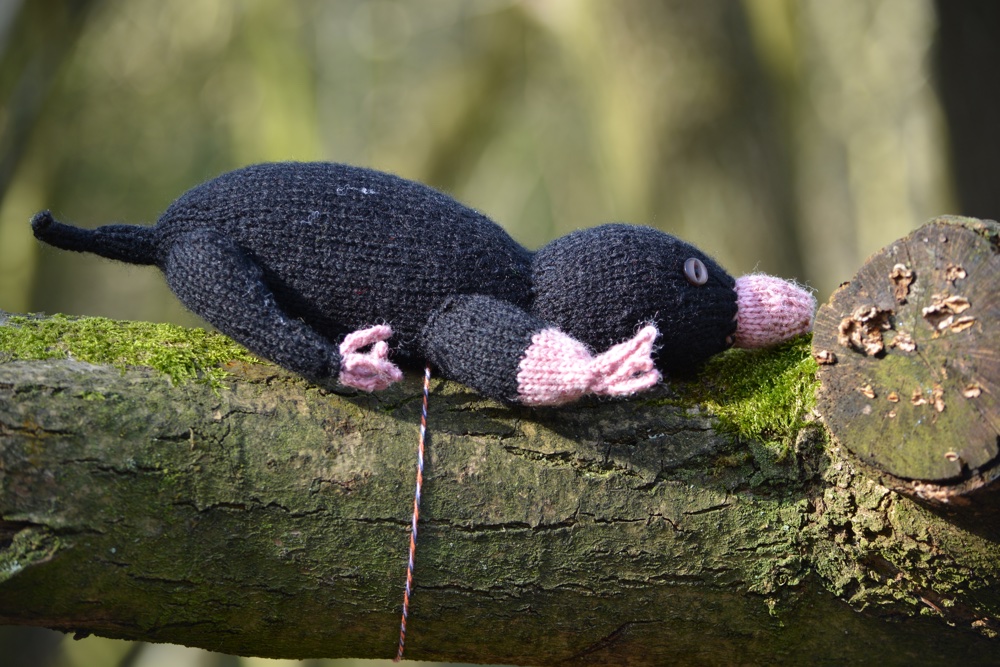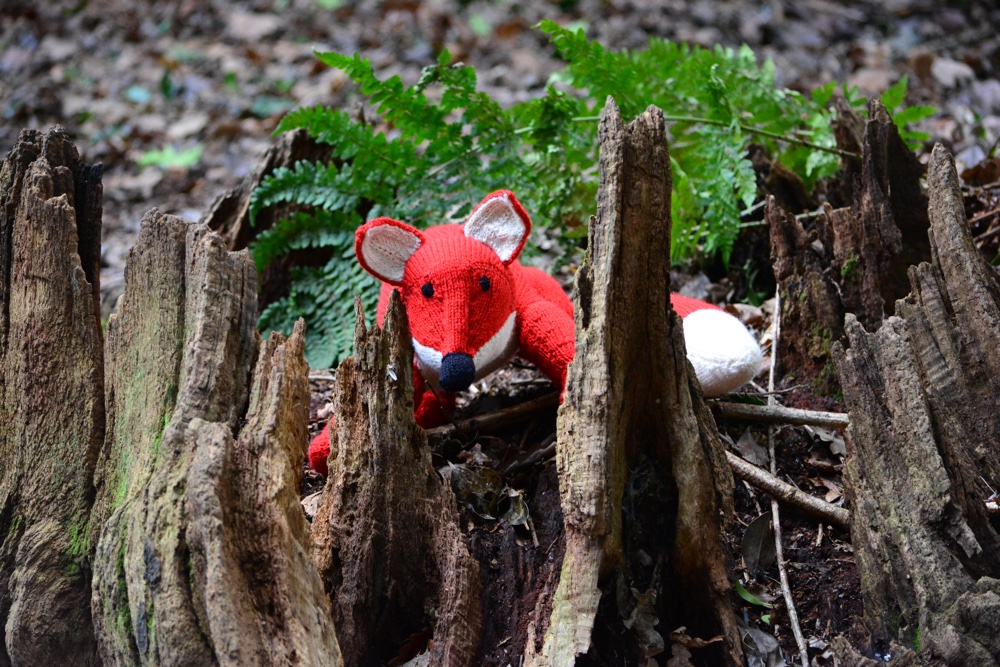 The patterns for these animals were found in books or on the Internet, but even if you have not been knitting for very long knitted squares can be turned into birds and rabbits which look really good. Here are some birds from last years Woollen Woods and we hope to have many more this year.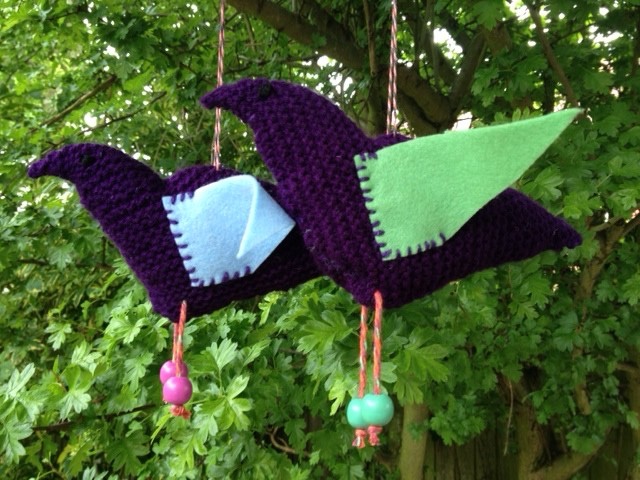 On this branch is a rabbit made from a square with a pom pom tail.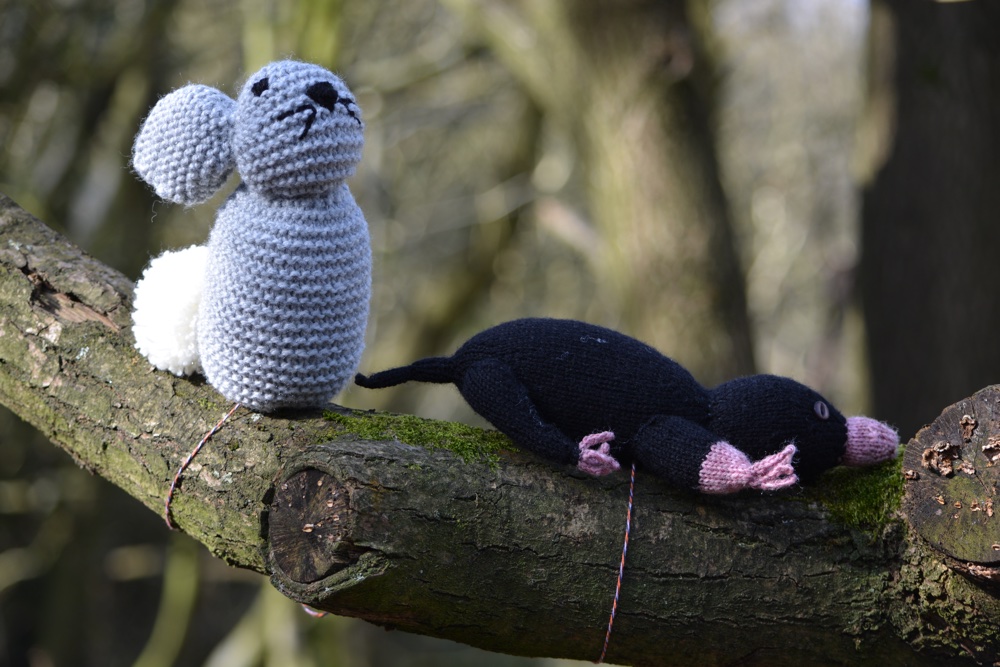 The instructions for the rabbit can be found in this video or simply Google 'rabbit made from a square' https://www.youtube.com/watch?v=s6Kgi6ns38c
Anyone who would like to join the fun please leave me a comment on this blog or contact on Facebook.