In the town of Belper people are starting to think about next years Art Festival. Unlike many Art Festivals, the one held each year in Belper is a community event, a festival of inclusivity, not exclusivity and everyone is welcome to take part.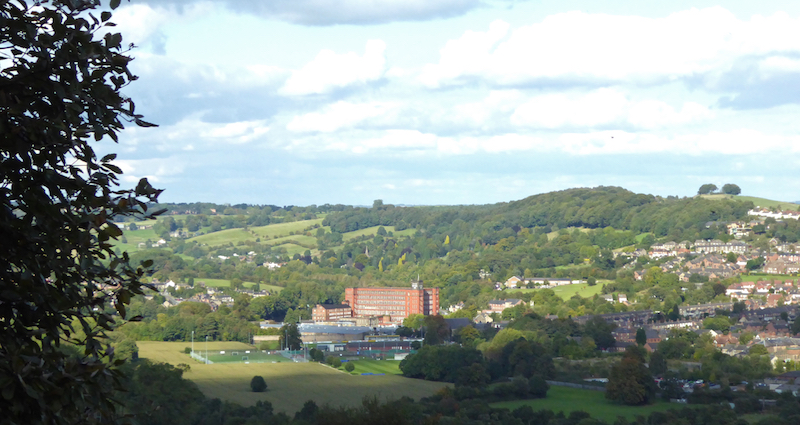 Belper Art Trail has already posted on their Facebook page asking for ideas for next years trail which is one element of the whole Art Festival. 
'The planning for next years art trail has begun.
Next year we really would love to get Belper looking amazing.
It will be our 5th year, so its a bit of a celebration.
We're always looking to include everybody…
So, we want to encourage you to put your ideas forward.
If you would like to Yarnbomb the King Street trees, that would be amazing.
if you would like to do some street art and add to the lonely old Tardis.
If you have any other installation ideas (permanent or temporary)- we would absolutely love to hear from you.
Let's make Belper a brilliant place to visit next May.
To do this we really need your help..
Please get in touch.
Comment HERE or drop us an email at info@belperarts.org'
The title of this post is 'Adopt a Tree' because we are looking for groups or individuals to adopt one of the trees in King Street.  I have measured the trees and hope that the trunks will be surrounded with something woolly, knitted, crocheted or felted. It would be fantastic if as a town we could show visitors to the Art Festival all the different things that take place in the town of Belper.
I am hoping that some of the many local groups will get in touch to decorate a tree to promote what they are doing in the town. Here are some trees I decorated as part of the Six Streets Festival in 2012.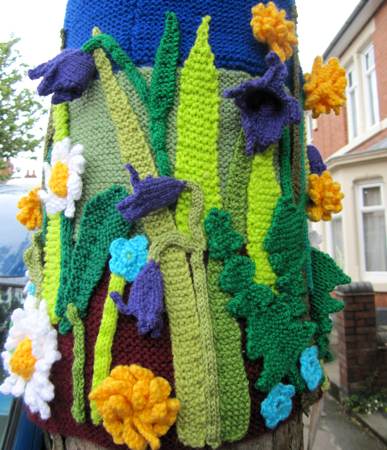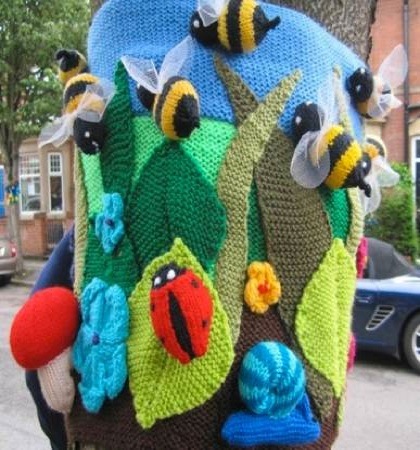 If you would like to adopt a tree you can comment on this blog, send a message on Anne Clark Handmade Facebook page or email anneclarkhandmade@gmail.com