I really need a shed and that is why I am entering the Beast Shed competition. It may seem strange but I have dreamed of owning a shed for many years but to buy a good quality one that will last, does cost a tidy sum. I imagined my shed to be quite a pretty affair with bunting hung outside,  a metal cafe type table and chairs where I could sit and savour a cup of tea. A place to enjoy the garden even on wet days and  a place to pot up some plants or do some knitting.
Finally this year I achieved my dream and we bought a fantastic Beast Shed. I was a little worried about how it would look in the garden as we went for a reasonably large one measuring ten feet by seven feet. I needn't have worried because it looks really good.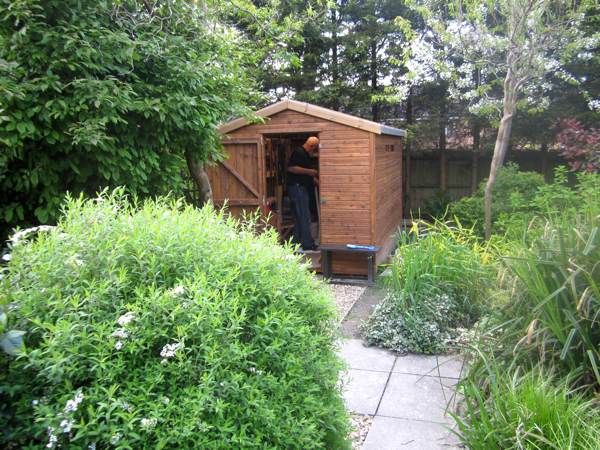 However as you can see there isn't any bunting and there is a man at work in the shed! Since our shed arrived a couple of months ago my husband has discovered how useful a place it is to keep his tools and beer. He is more organised then he has ever been been before and can at last find the thing he is looking for. In fact jobs get completed quickly as half a day is not wasted looking for the correct tool. There is a place for everything!
This is not the shed I was looking for and so I now realise I will need to get a shed of my own.  I would like a shed to become my Yarn Bombing Headquarters. I need a place to keep my numerous boxes  of yarn and also my sacks of completed pieces that are waiting to be displayed. I started this activity about three years ago and once it got known, people started to offer me their left over  wool and spare needles. No ball will go to waste but I am running out of storage space in my house. There are woolly things under the beds, in the loft, in the airing cupboard, under the stairs and in the garage. It would be fantastic to be able to become as organised as my husband. The local Derby Telegraph paper has recently published an article about some of the things I have achieved but even they have not mentioned everything. Here are some pictures of some of my knitting.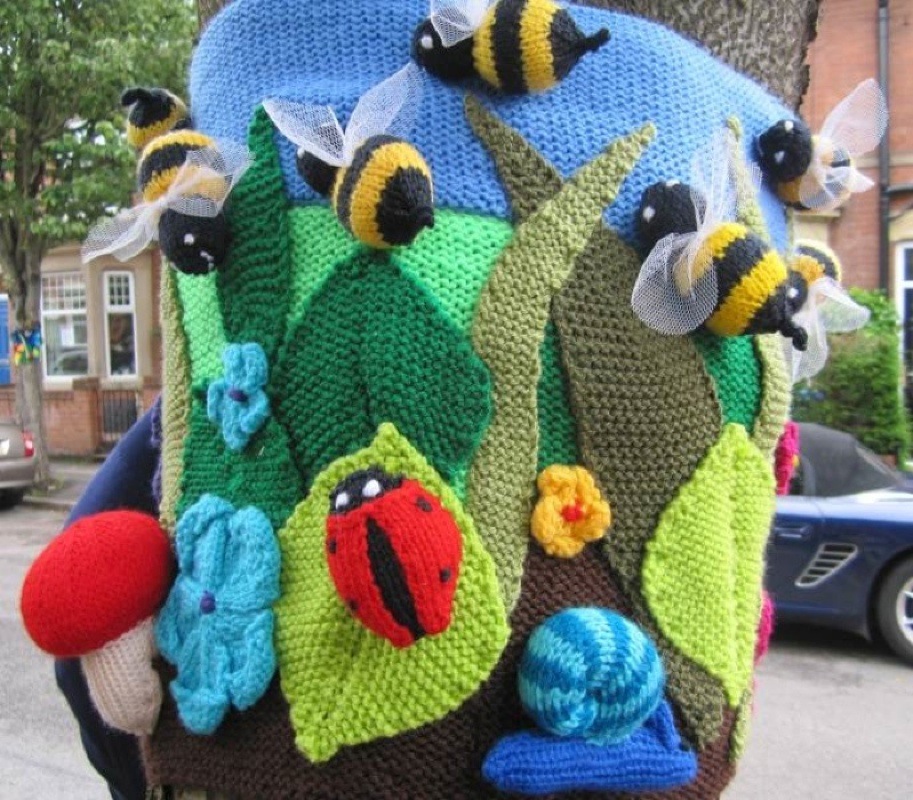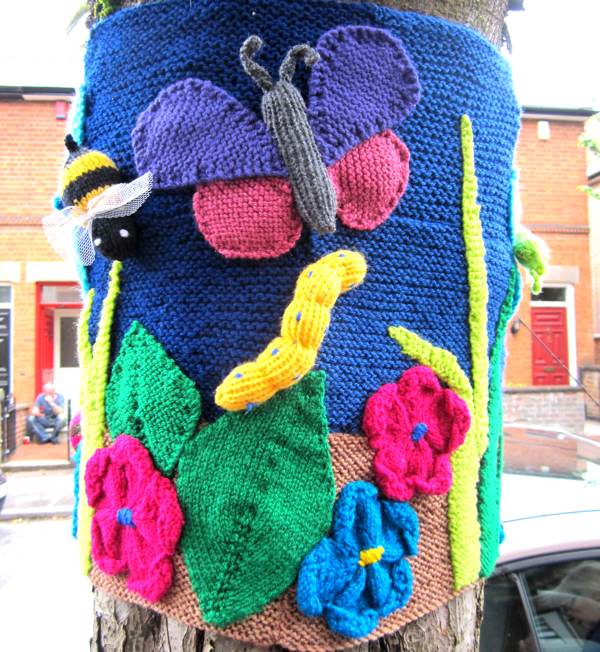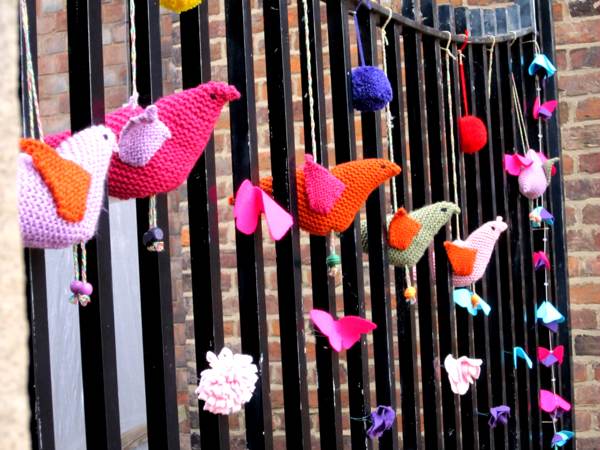 Chess and games pieces knitted as part of Games Time for Derby Feste. Lots more pictures can be seen on the Angel Eden Blog
Once this work was finished I had to store about ten dustbin bags full of knitting until it was displayed again at the Derby Royal Hospital.
I am always knitting and really enjoy displaying work where it can give pleasure to others.  At Christmas I yarn bombed my own porch.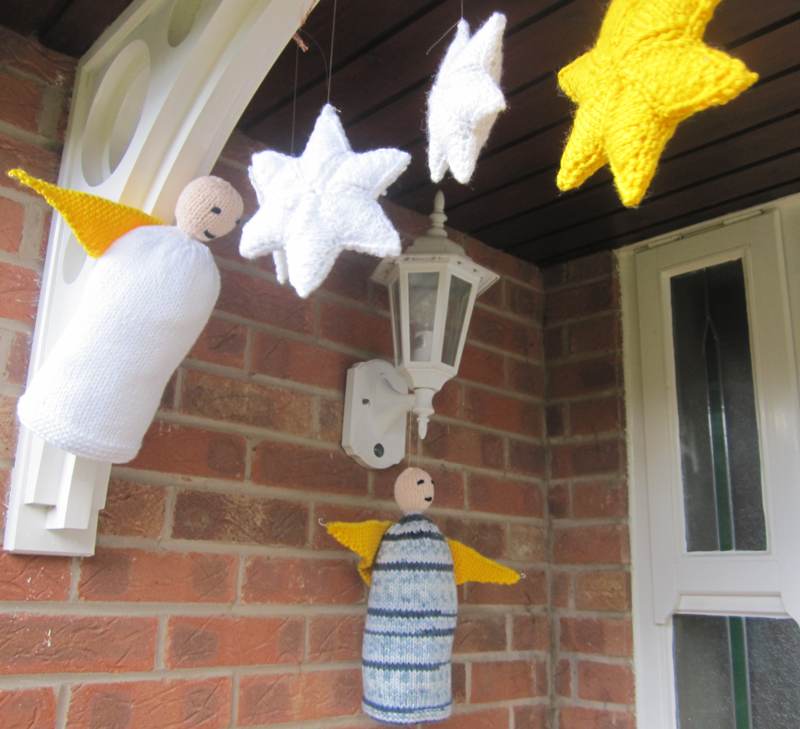 It has been a very wet winter but woolly raindrops can put a smile on anyone's face.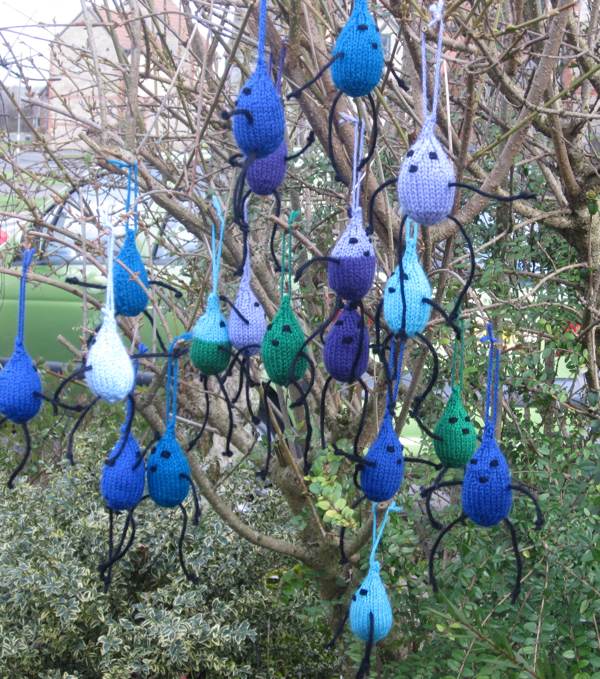 Any way to get back to the shed. I would love to have my own Beast Shed where I could store and organise my yarn . A place with a table and chair to use when enjoying a cup of tea while knitting. I would decorate it with wooly masterpieces and some yarn bunting.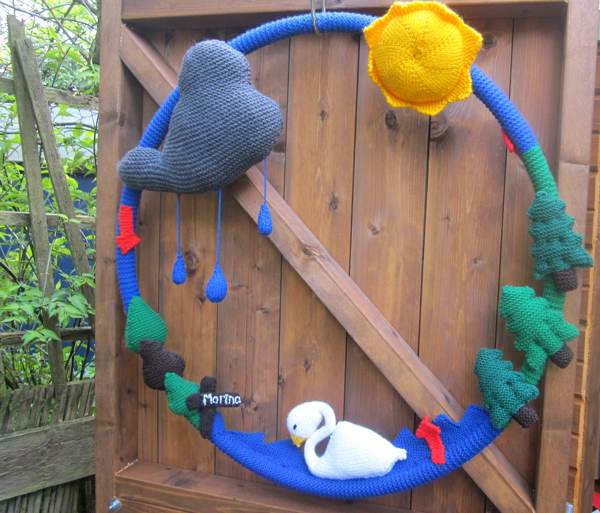 I am writing this blog in the hope that I might win the shed to complete my dream.