All the woollen creatures etc have once more been installed in Belper Parks Wood. The Woollen Woods are part of Belper Art Festival which allows knitters, crochets, felters and anyone who can wind wool to be involved. Some of the amazing pieces have returned from last year such as the Alice in Wonderland Tree and Noah's Ark. There are many new ones including Red Riding Hood with an enormous scary wolf, at least three dragons and numerous fairies. The pieces were put up last Friday May 12th which was a cold wet day, however the woods rang with laughter as people met old friends and made new ones.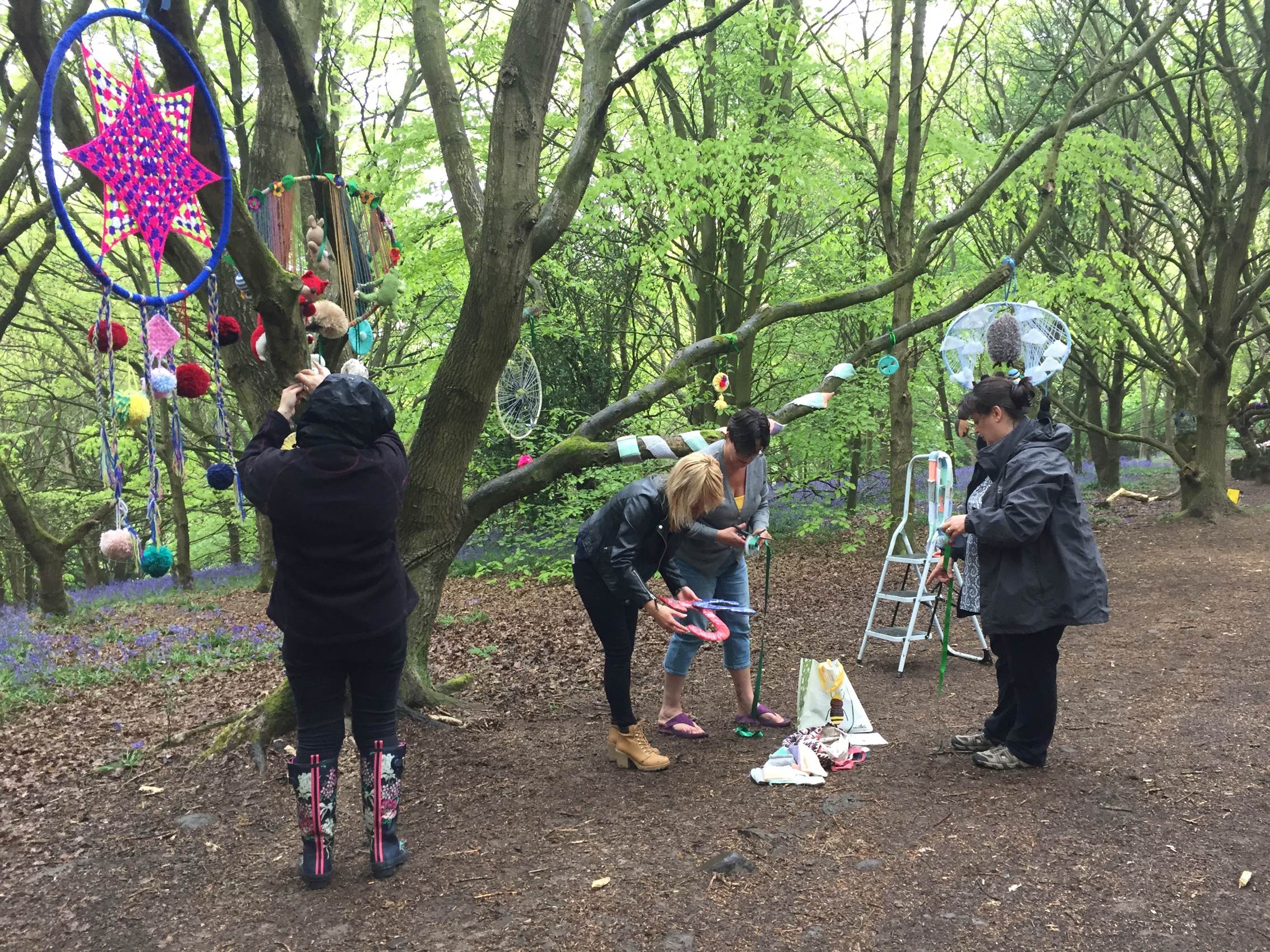 Radio Derby was in town that day and sent Heidi one of their reporters into the woods to do a live broadcast. This year trees have been taken over by local organisations which has been fantastic and gives a feeling of the community getting involved. Spencer Grove Care Home have encouraged all their residents to become involved and even being One hundred and five year old Was no excuse not to. The Blue Box Community Group has made a fantastic blue tree with members from their craft group and Treetops Nursery have made some beautiful pieces to hang in the woods.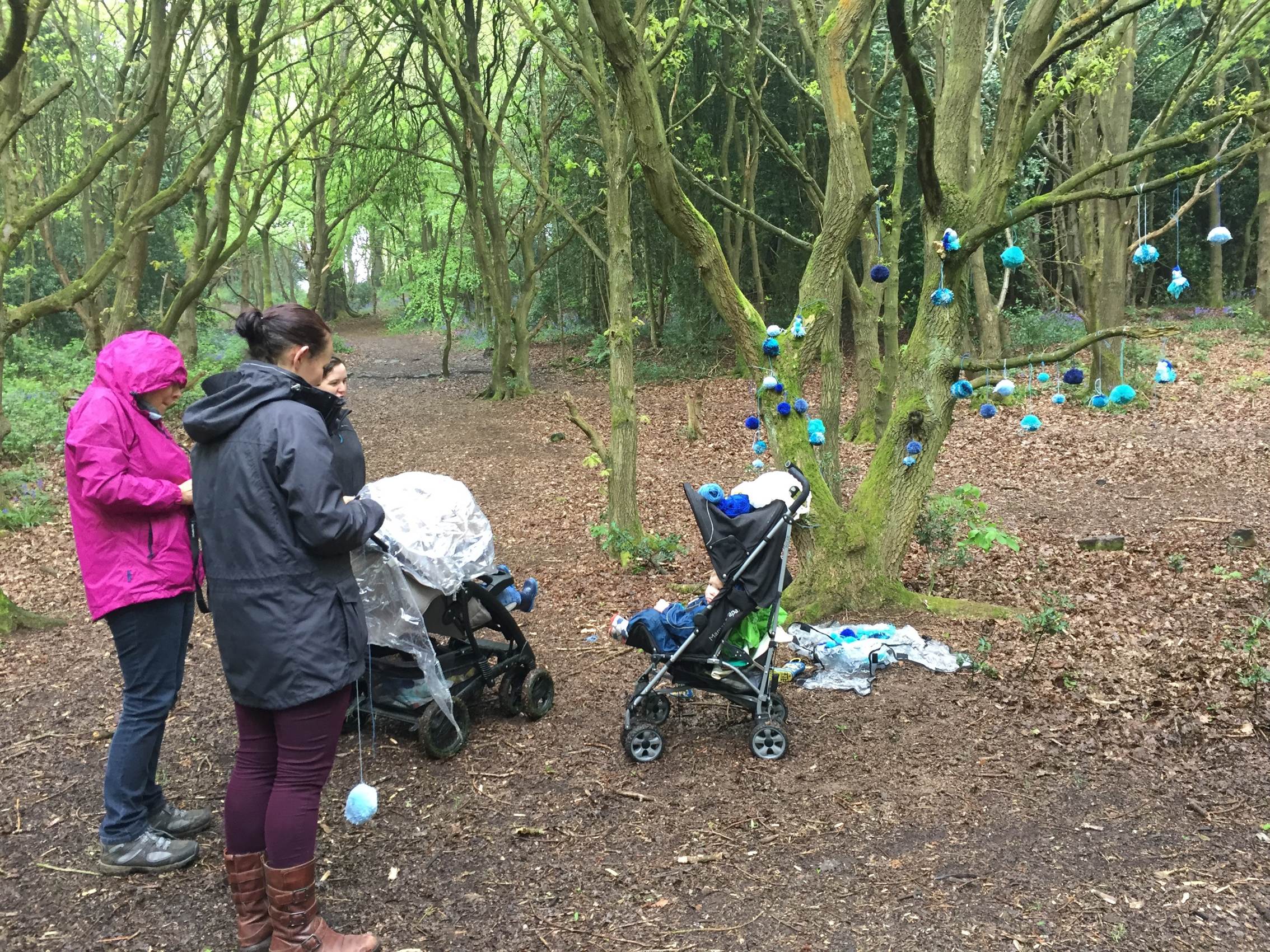 The Derbyshire Tartan designed by the Trotter family and registered with the Scottish Register of Tartans has also supported the woods. There is a tree with a sample of the tartan around its trunk and many small birds made by the public in the colours of the tartan hanging from the branches.  http://www.tweedswithstyle.co.uk/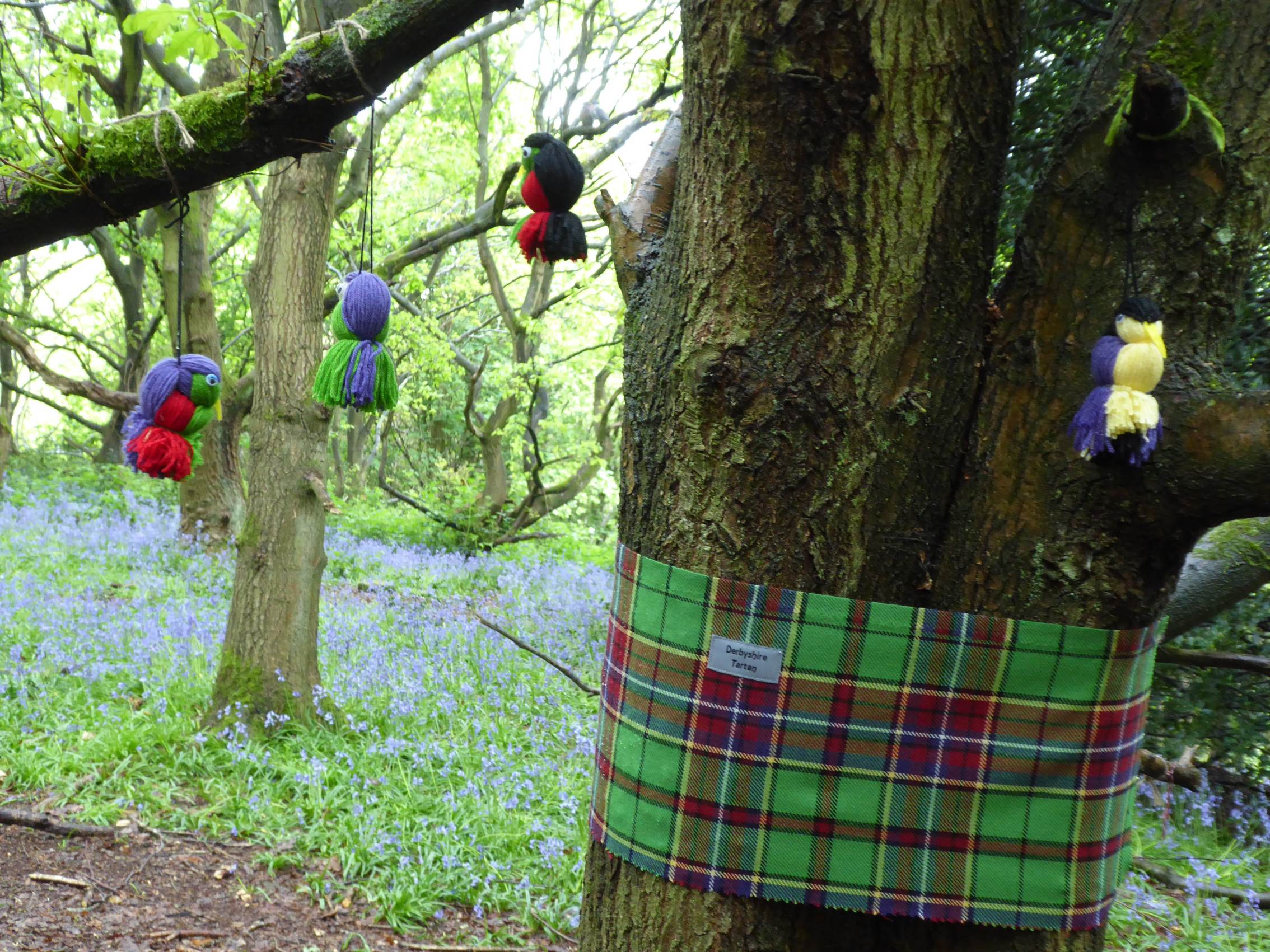 This year we were able to add Story Telling as part of the Woollen Woods. It started last Saturday May 13th for younger children at Number 28 on the Market place Belper. Stories were told by Lauren from Into the Wild Wood. The place was packed. Lauren has toldal stories in the wood itself for Home Educated children.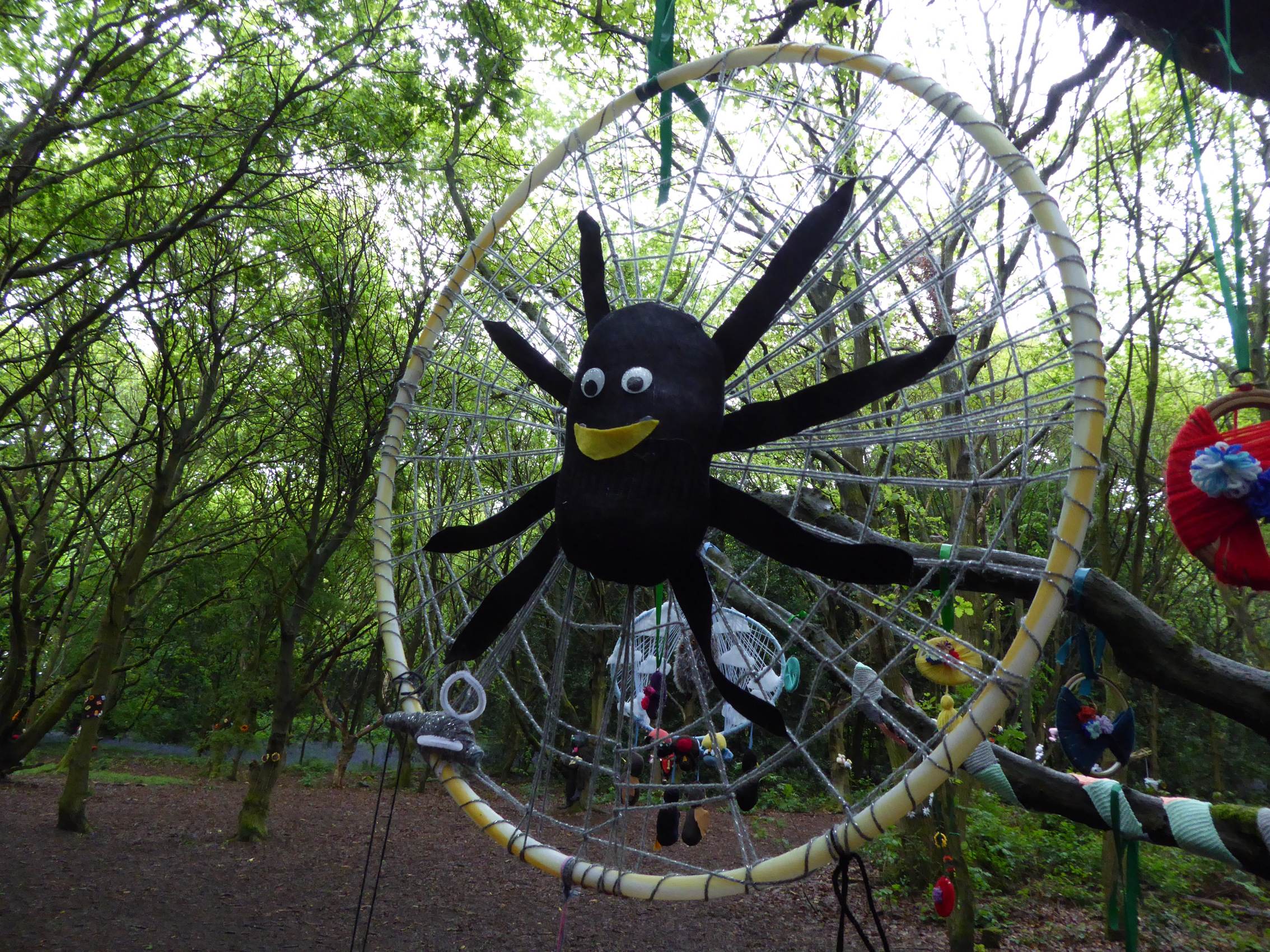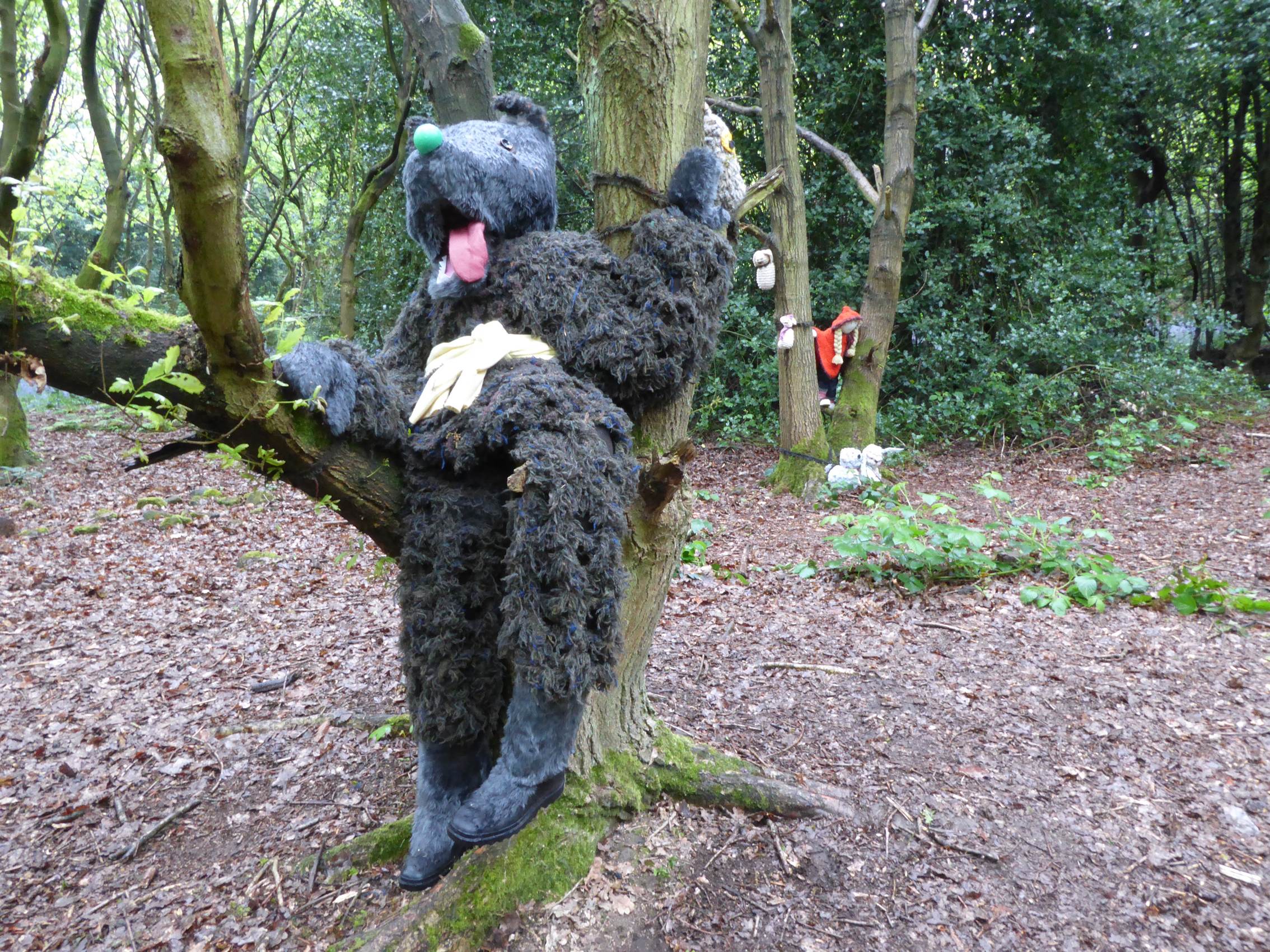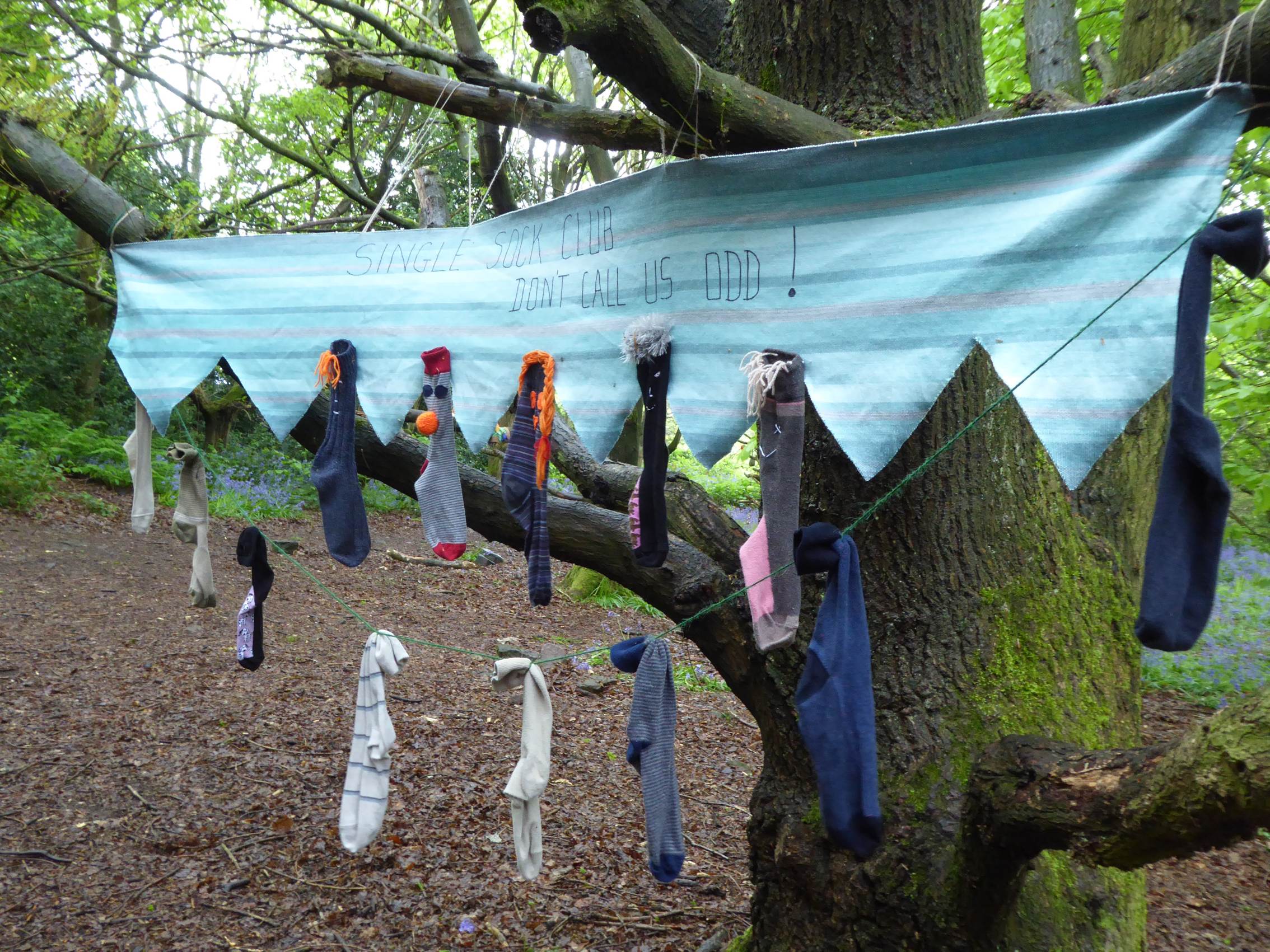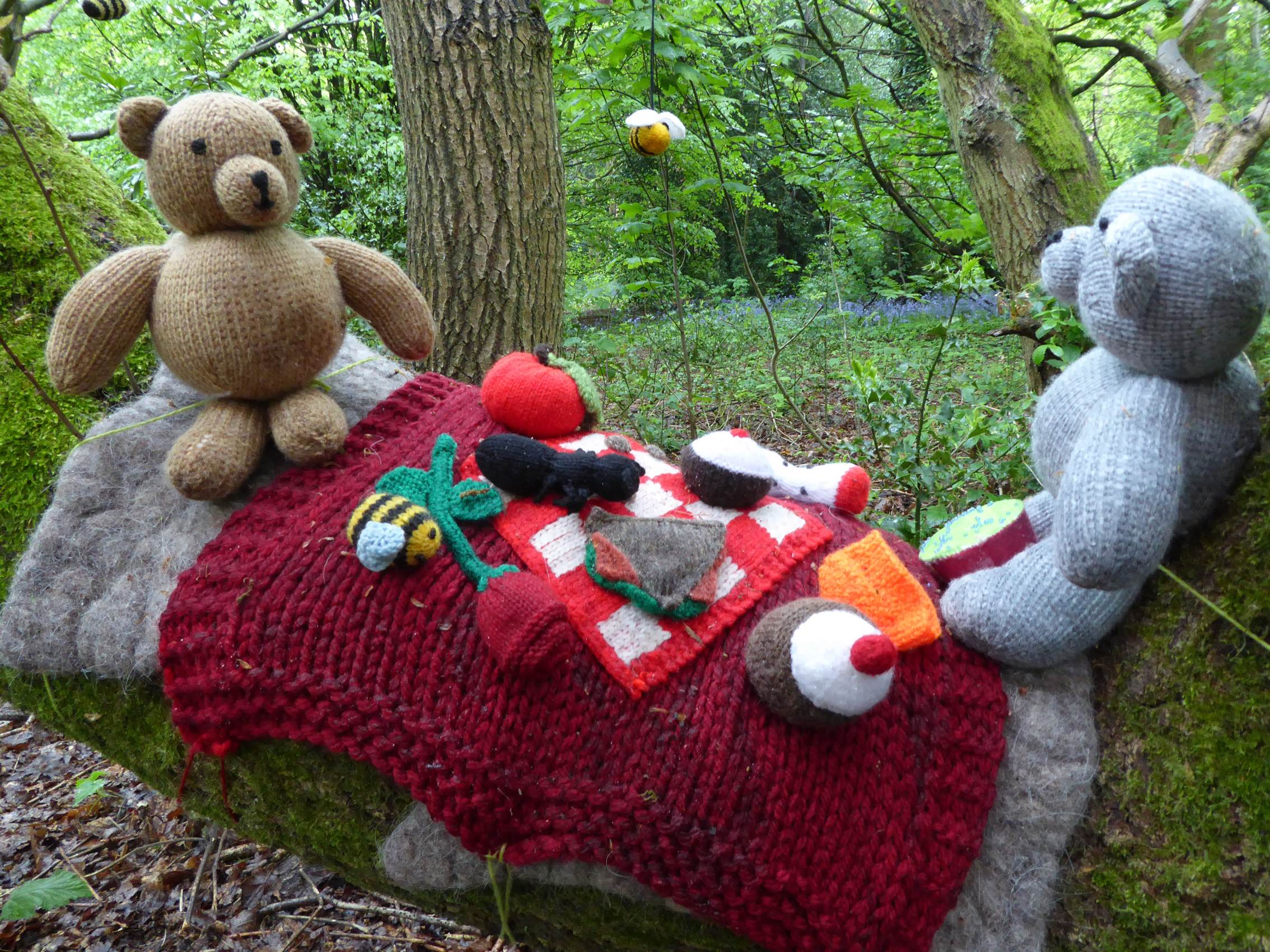 I titled this blog 'Woollen Woods and Beyond' because we are starting to think, what are we going to do now? There are plans to make lots of angels to place in the town centre at Christmas Time. These will be for people to take home. The pieces in the woods are meant to stay in the woods but unfortunately some of them are taken which is a shame as it spoils the stories that people have created but we know this is a risk we take. More details about the angels will be posted shortly.