Everything has been installed in the Memorial garden for Belper's Christmas Yarn Bomb. It was a very cold task on Saturday and my fingers keep refusing to move. It does look good however and I hope all the knitters and crocheters feel proud of their work. I have already observed families, with children running round the garden looking for the different Christmas characters.
I was informed today that a knitting group from a town about seven miles away have visited and possibly feel inspired to have a go themselves. People have been very generous with their time to make items. One lady from a local village crocheted 135 Christmassy squares.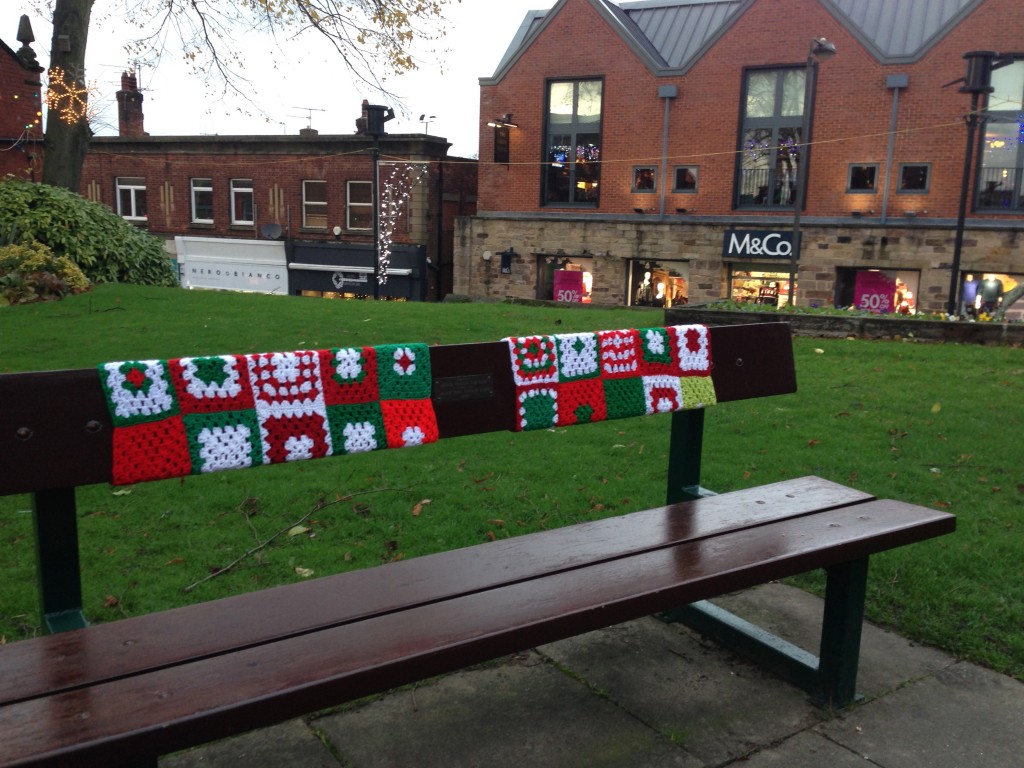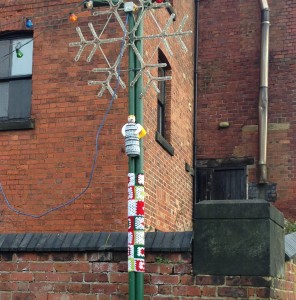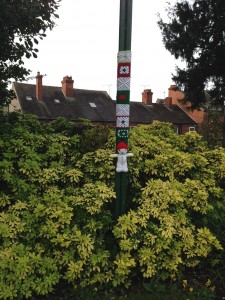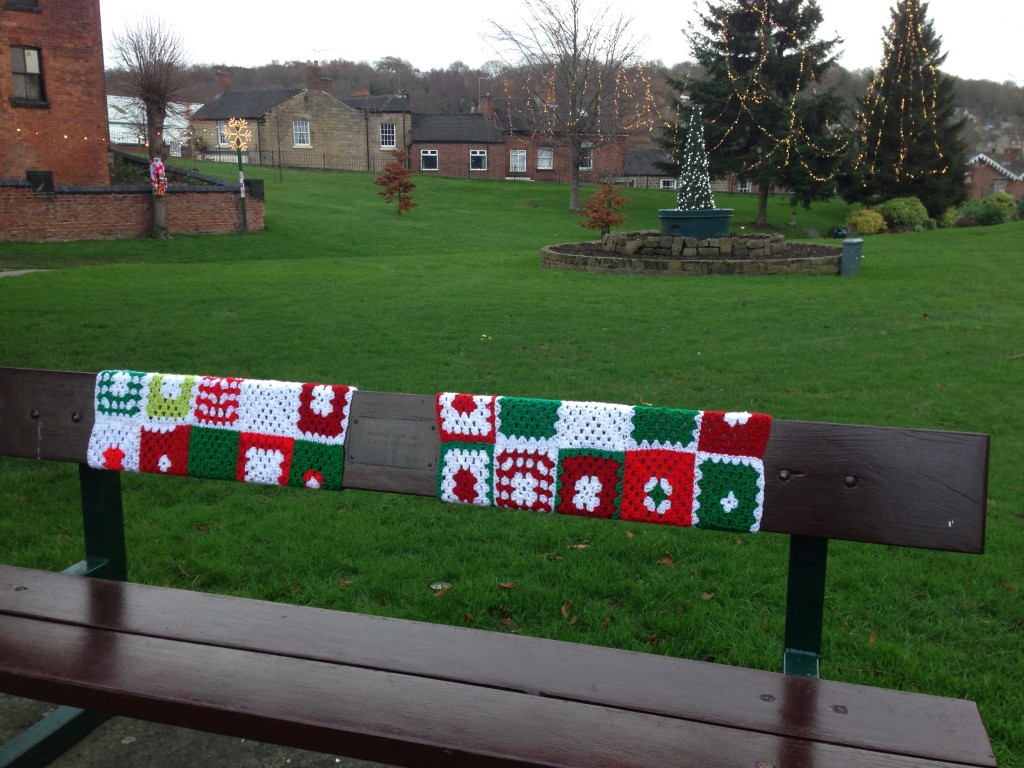 Snowmen, angels, penguins, seals, a polar bear, owls, robins, mice, sheep and Christmas hedgehogs have moved into the Memorial Garden.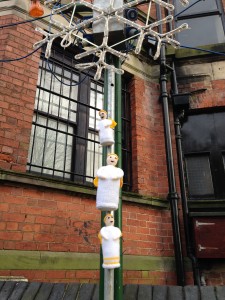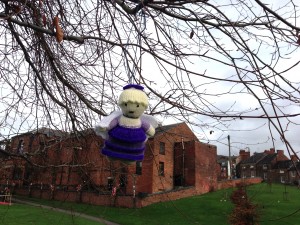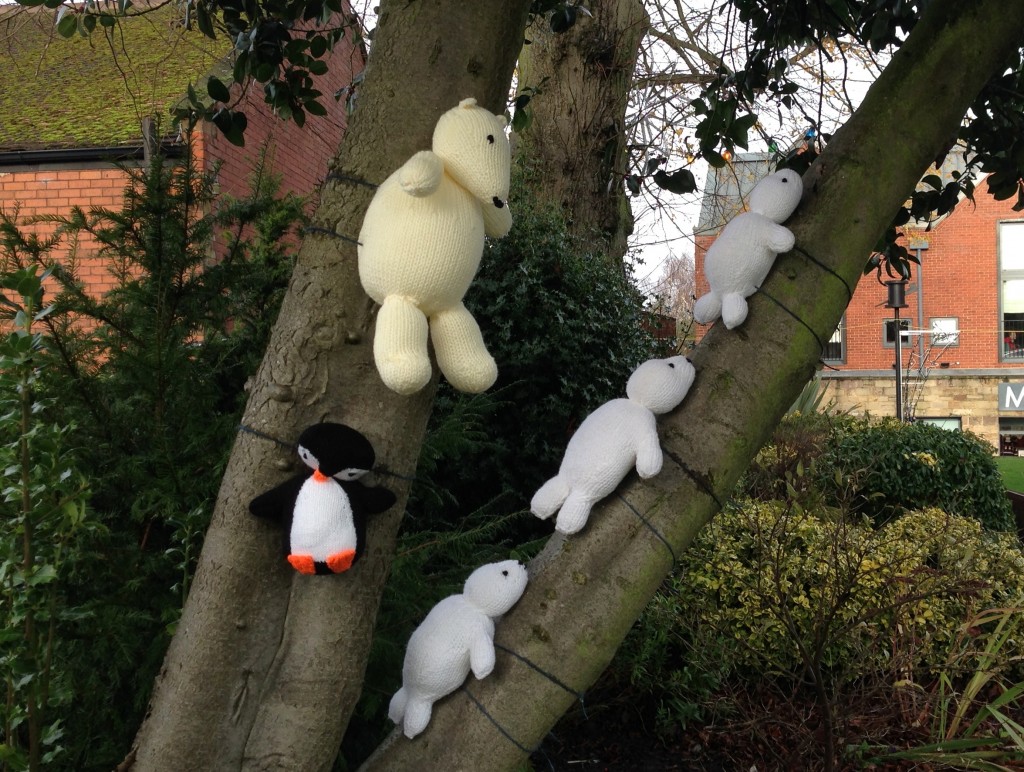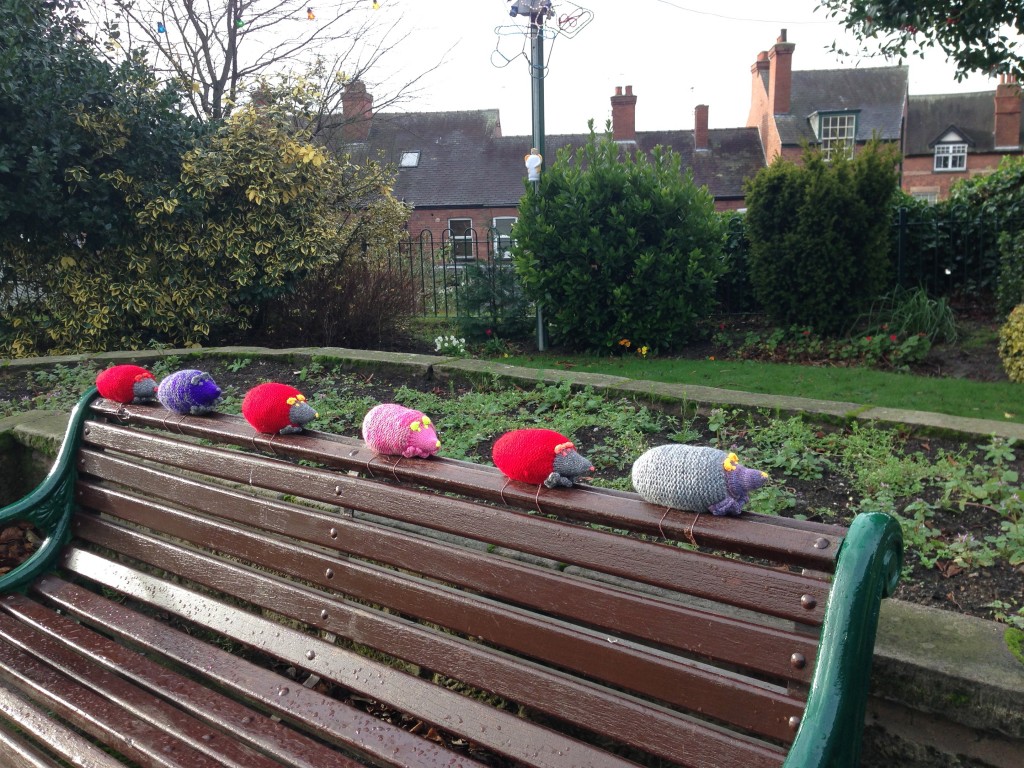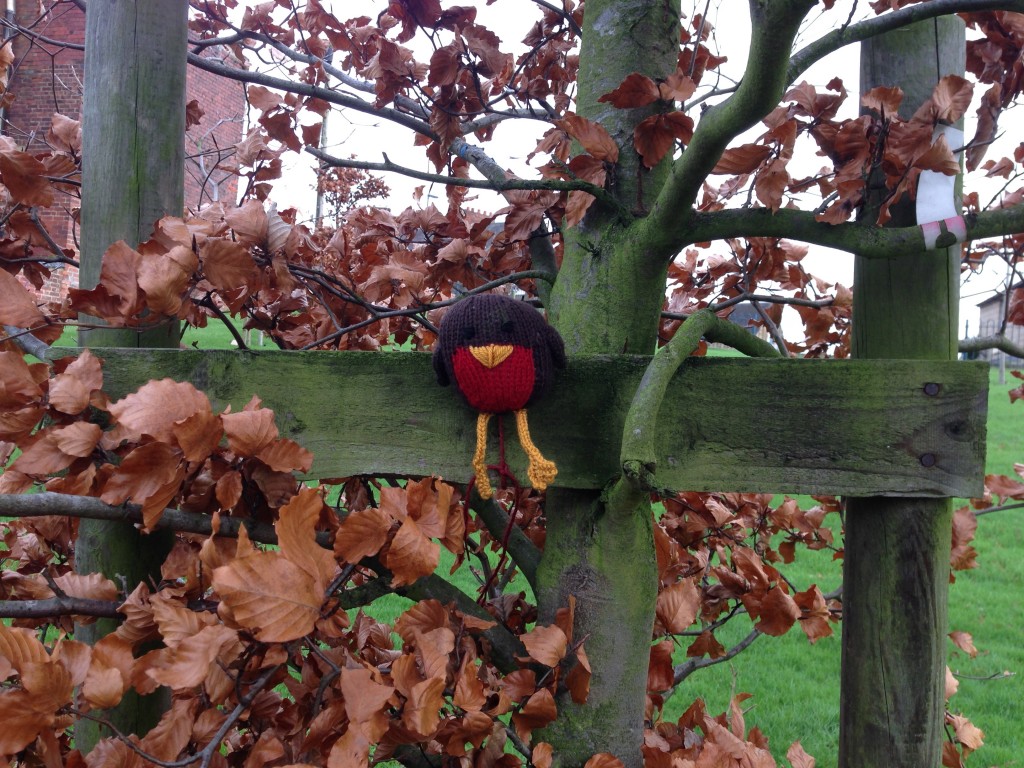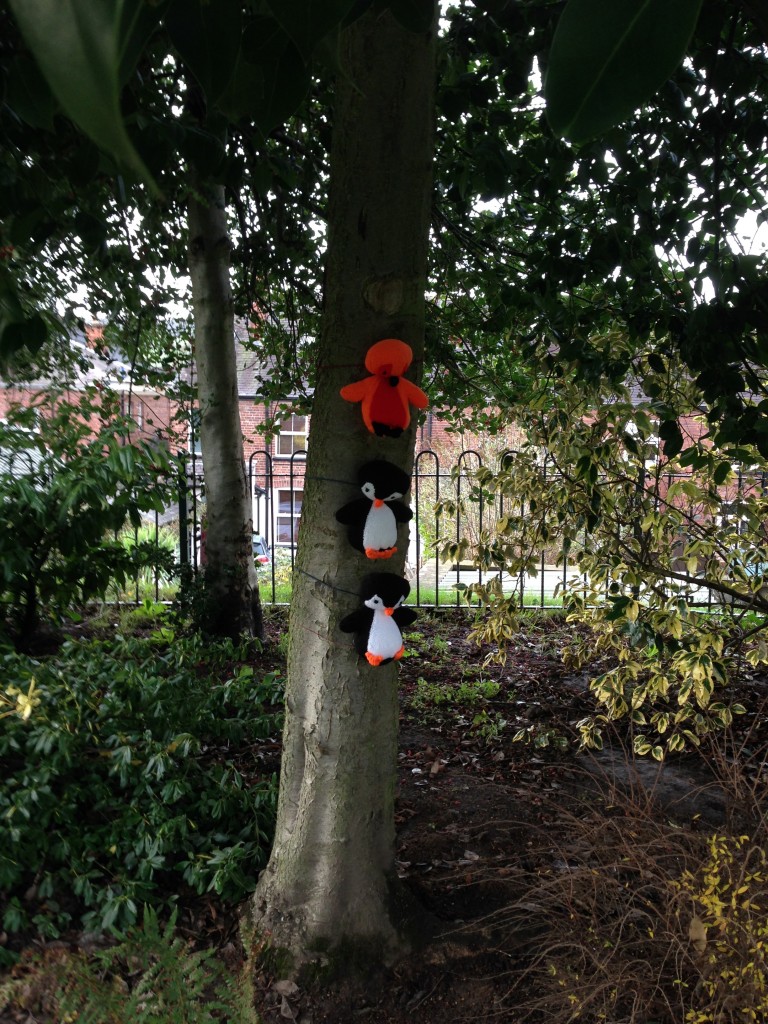 Bunting and woolly chains have been added to the trees.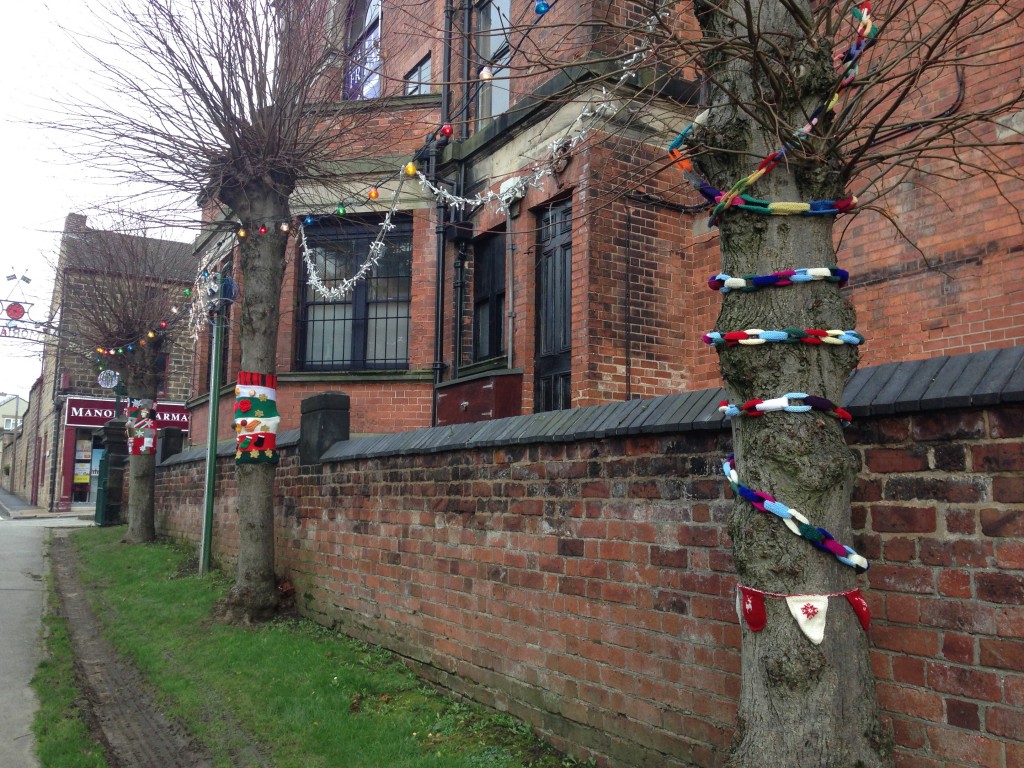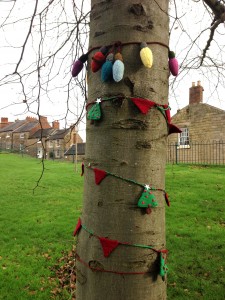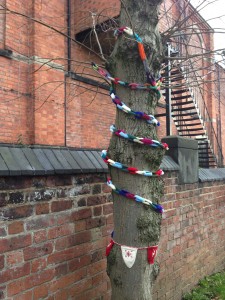 There are three fantastic Christmas wreathes with pom pom baubles.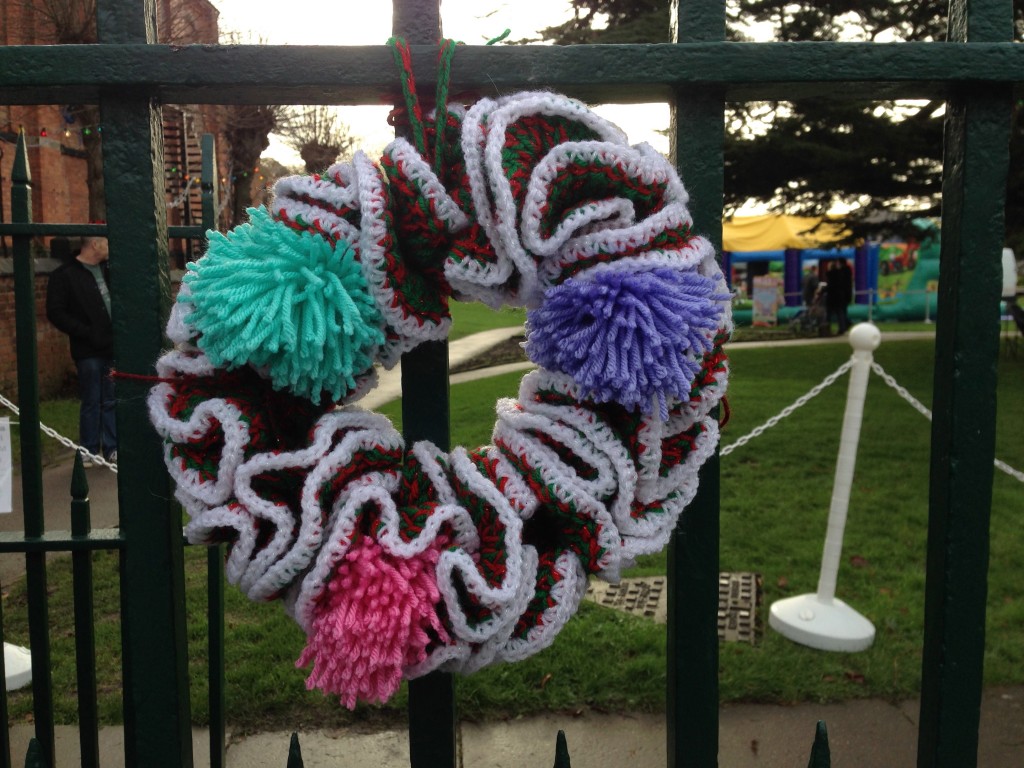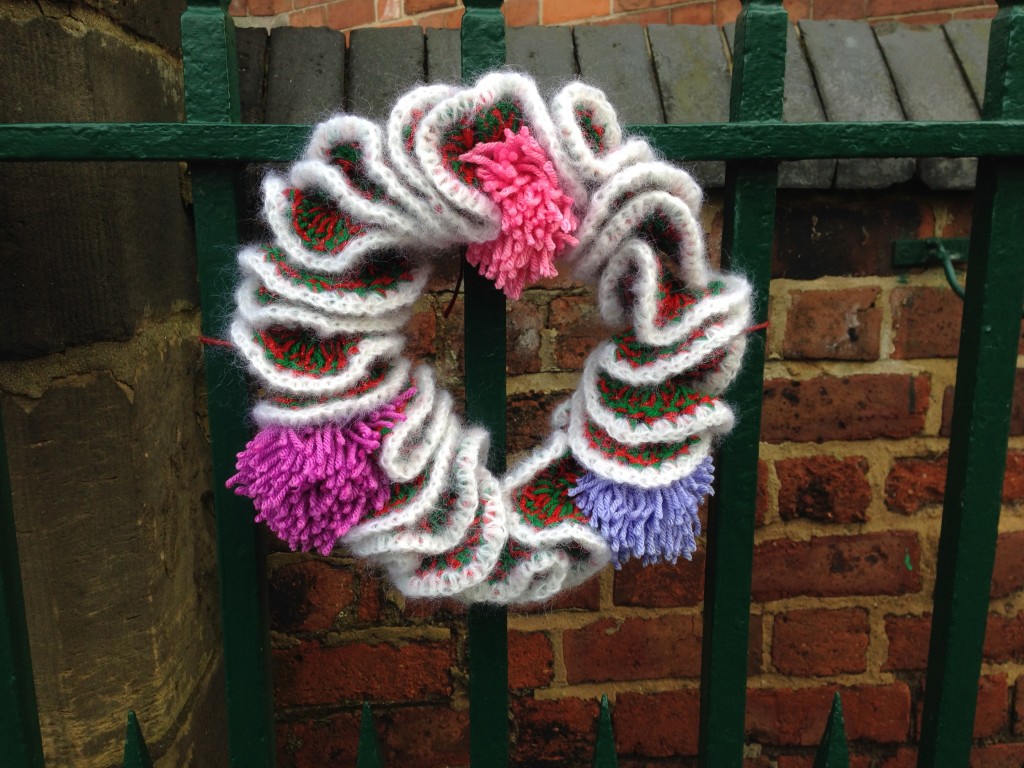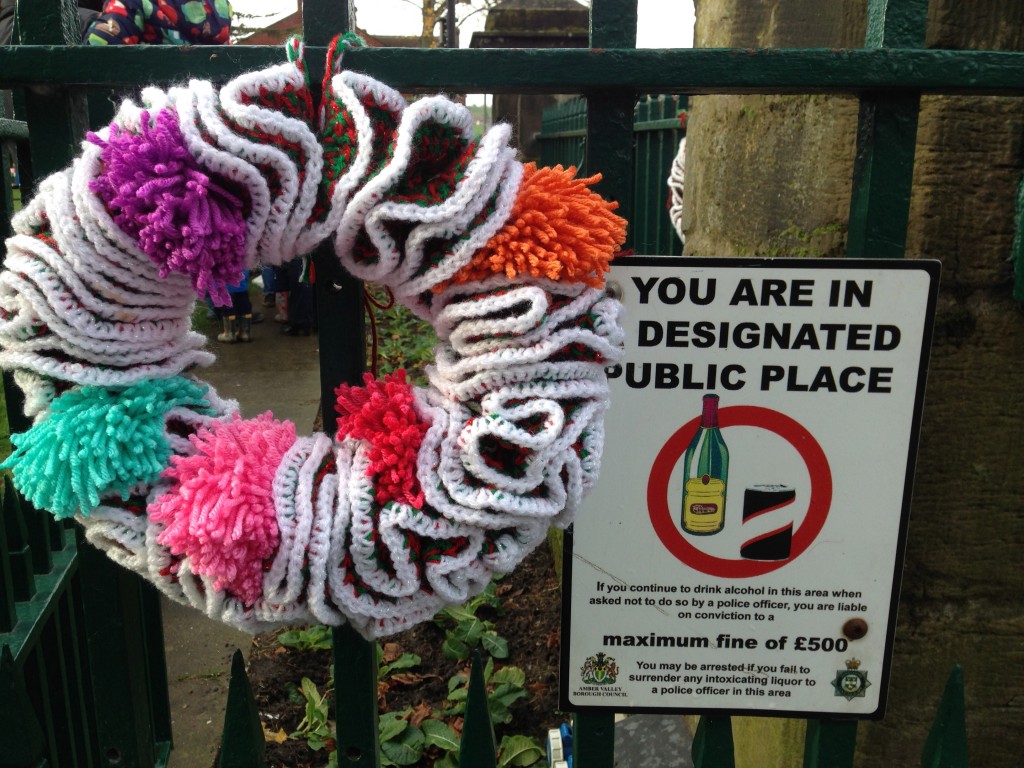 Six of the trees are now wearing special Christmas jumpers. The first tree has been fitted out with a silver, blue, pink and purple jumper decorated with white Christmas trees, many snowmen, stars and sparkly snowflakes in a variety of colours. Three angels circle above the tree.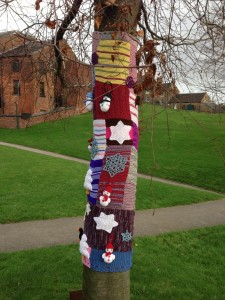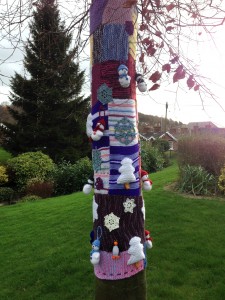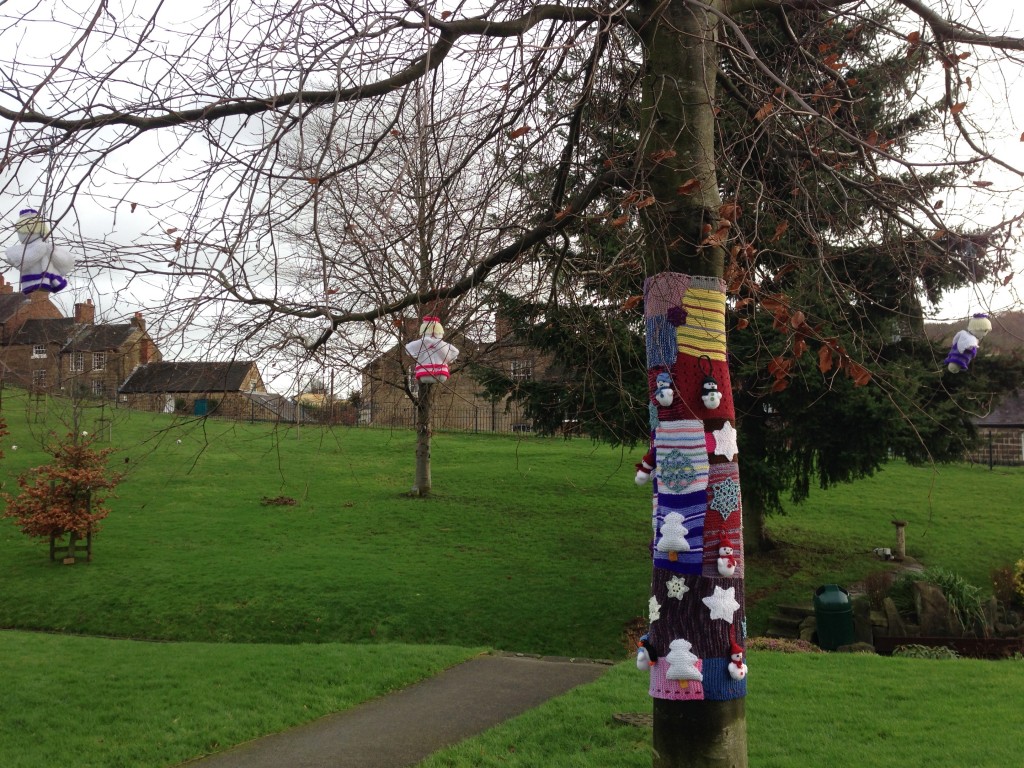 Other trees are proudly wearing traditional Christmas colours of red, green and white. One tree is covered in sweets, jelly babies, liquorice allsorts and woolly boiled sweets.
Above some of the trees woolly stars of various sizes are hanging from the branches.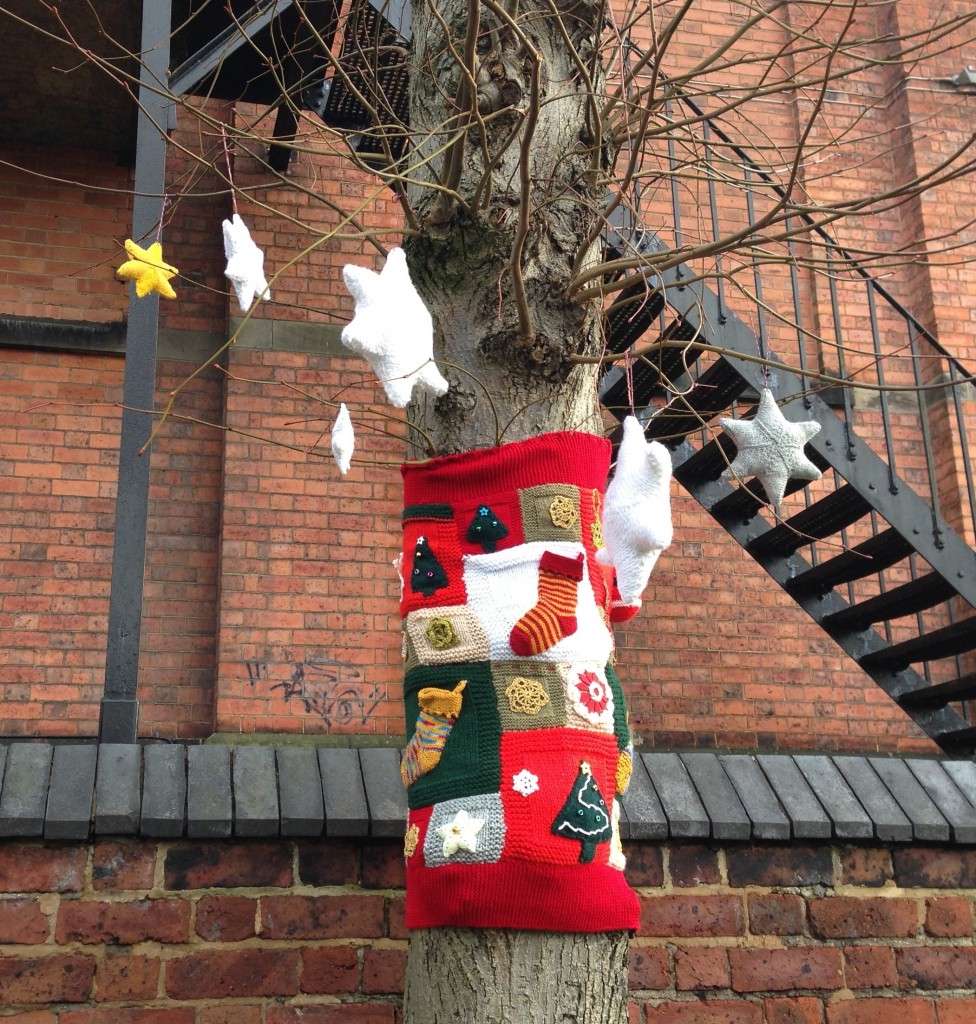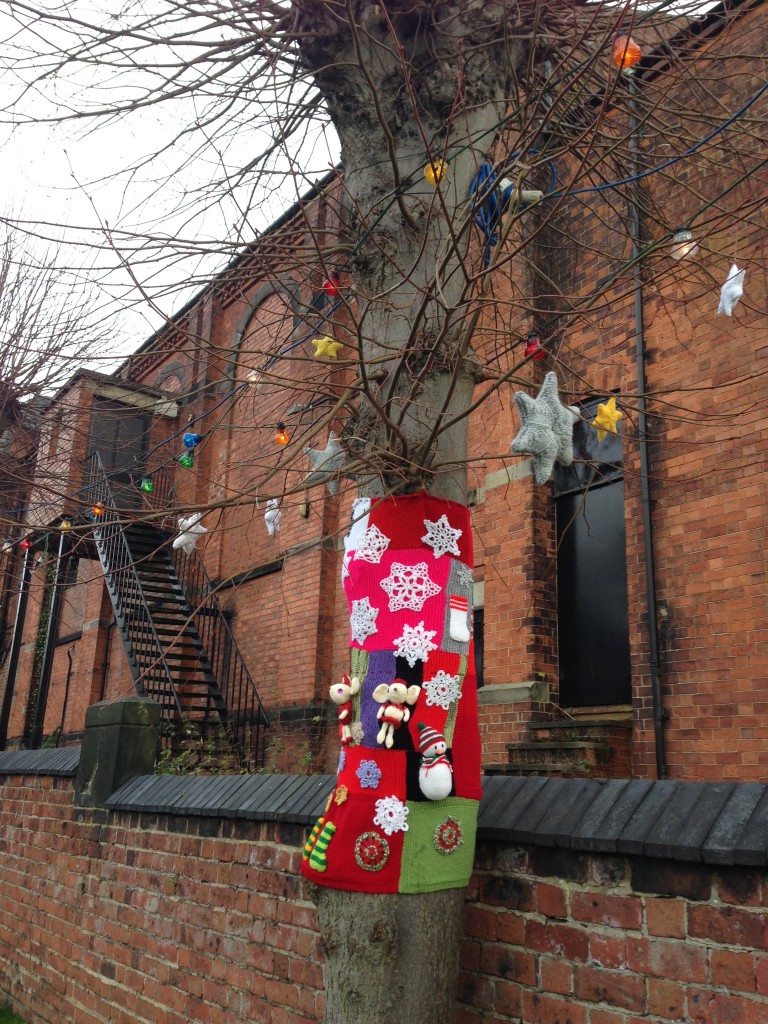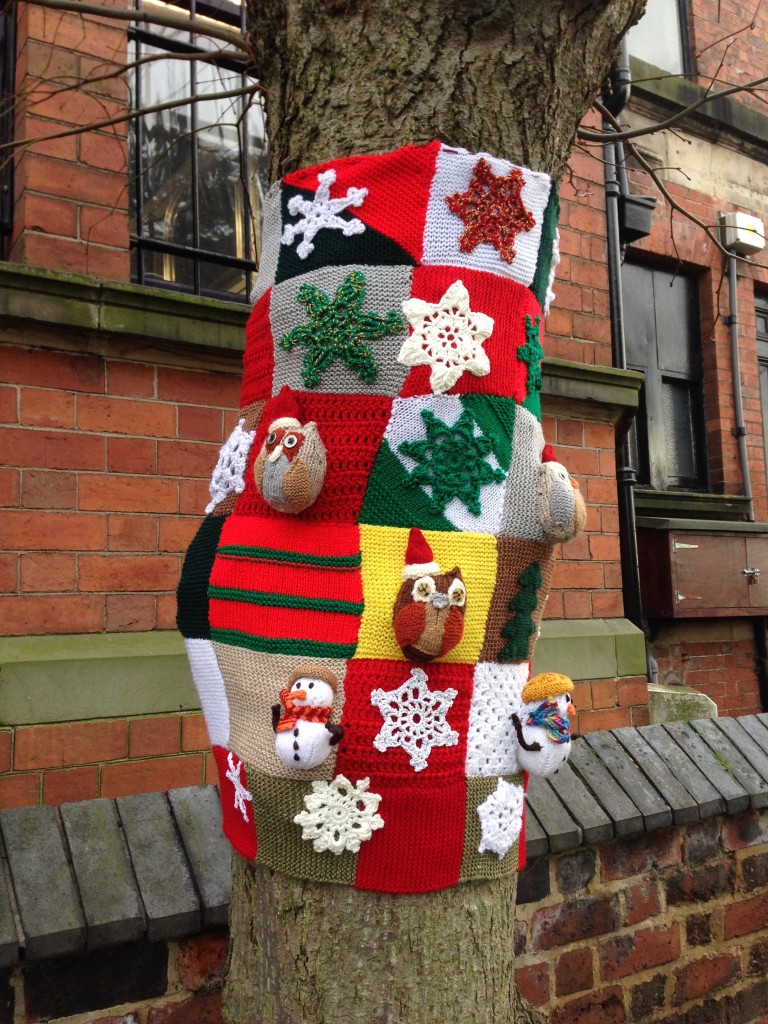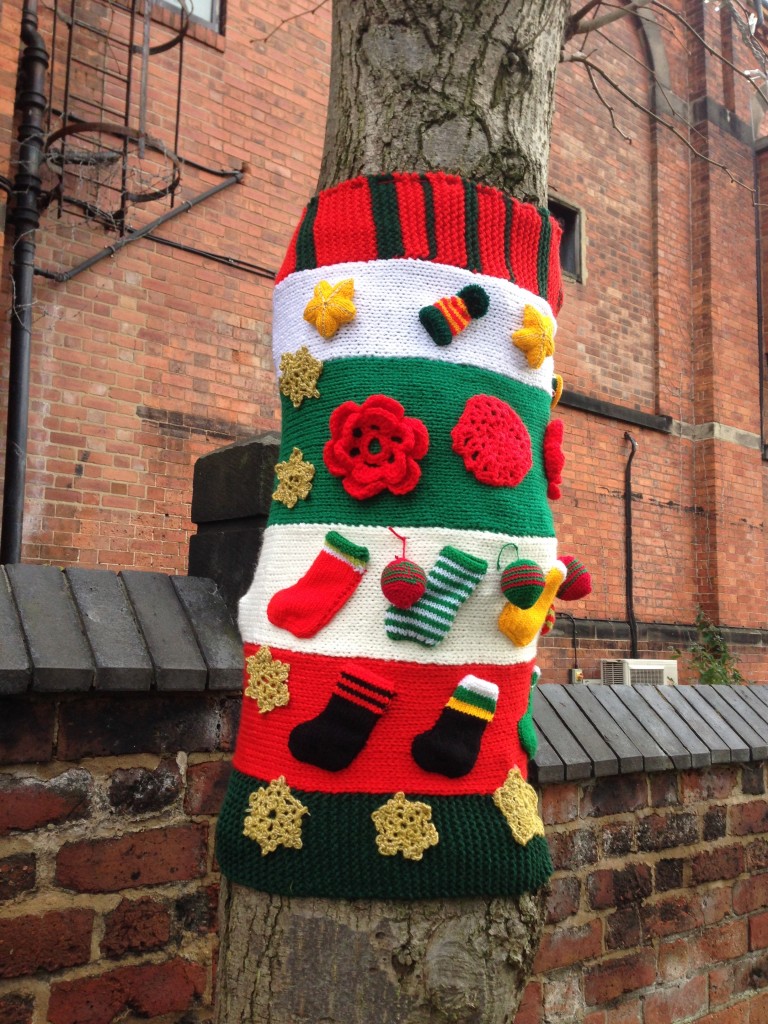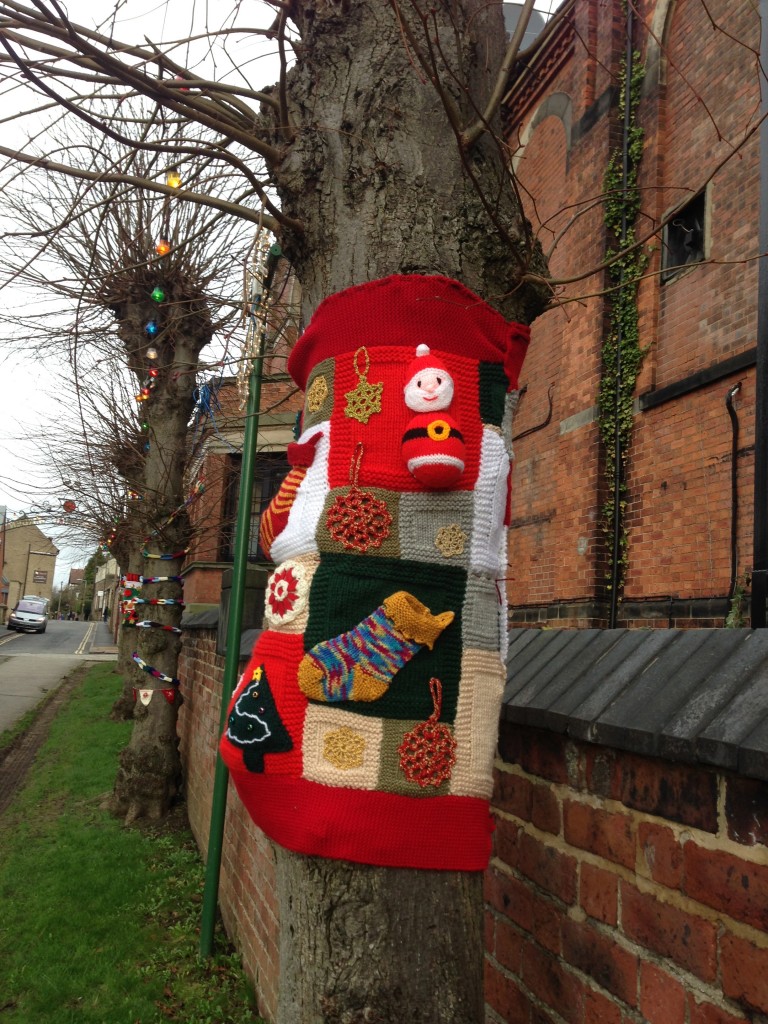 Lastly I will mention that I am planning another Woollen Woods next year in Belper Parks wood. The things will go up on May 6th 2016 and will stay in the woods until May 15th. I will be particularly looking for woodland creatures and also have a plan to make part of the woods look as if it is under the sea. Please contact via this blog if you would like to help.