Tissington Hall was built in 1609 by Francis FitzHerbert and is still lived in by the FitzHerbert family. The Hall is in the centre of the small village of Tissington just four miles north of Ashbourne. The Tissington Hall is only open to the public twenty eight days a year and is well worth a visit. This Christmas it is being opened with a difference as the hall has been transformed into a Dickensian wonderland.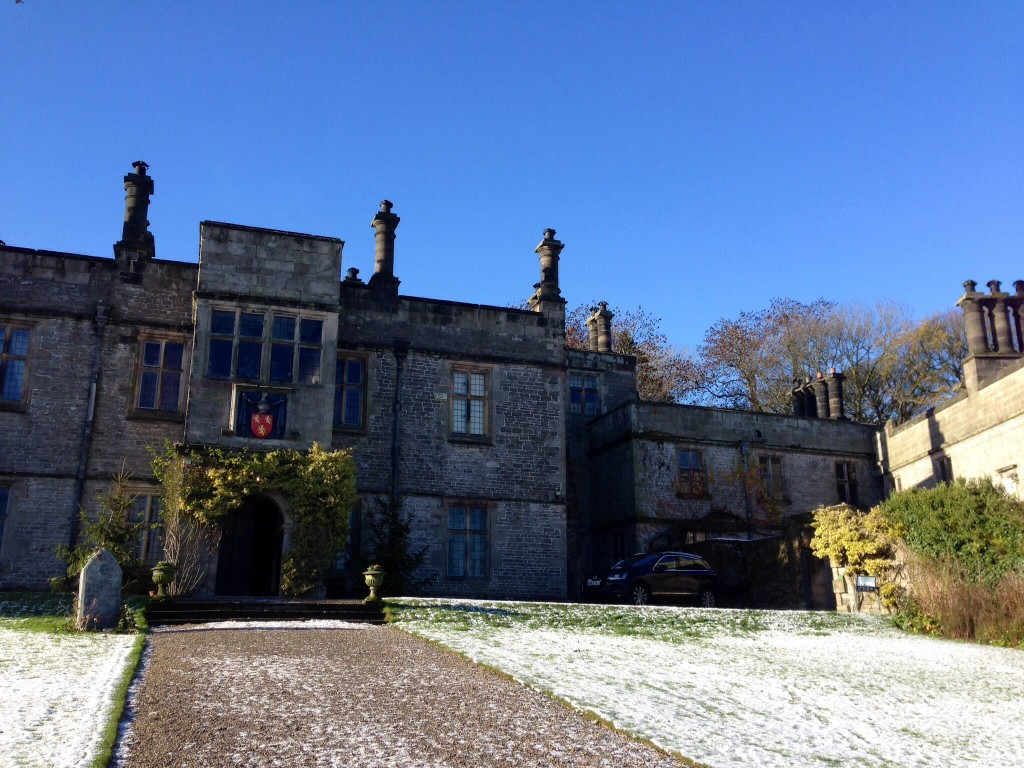 The idea came from David Westcott Walker who runs the Edward and Vintage sweet shop in the village. He has used scenes from Dickens' Christmas stories to deck the rooms. Some of the rooms had not been used for years, so even if you have visited Tissington Hall before you will not have previously entered some of these.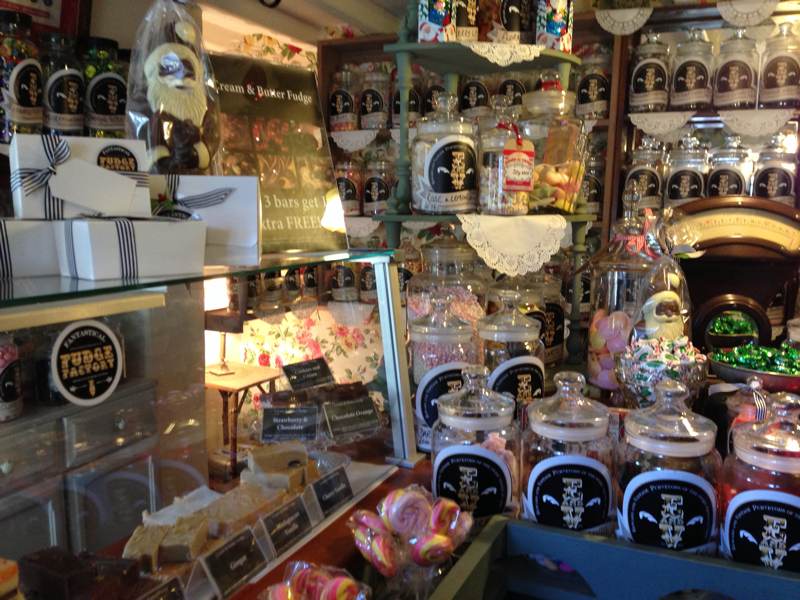 In each of the decorated rooms the appropriate passage from the Dicken's novel is displayed. When you enter the Main Hall you find yourself in 'The Gargery's Parlour' from Great Expectations.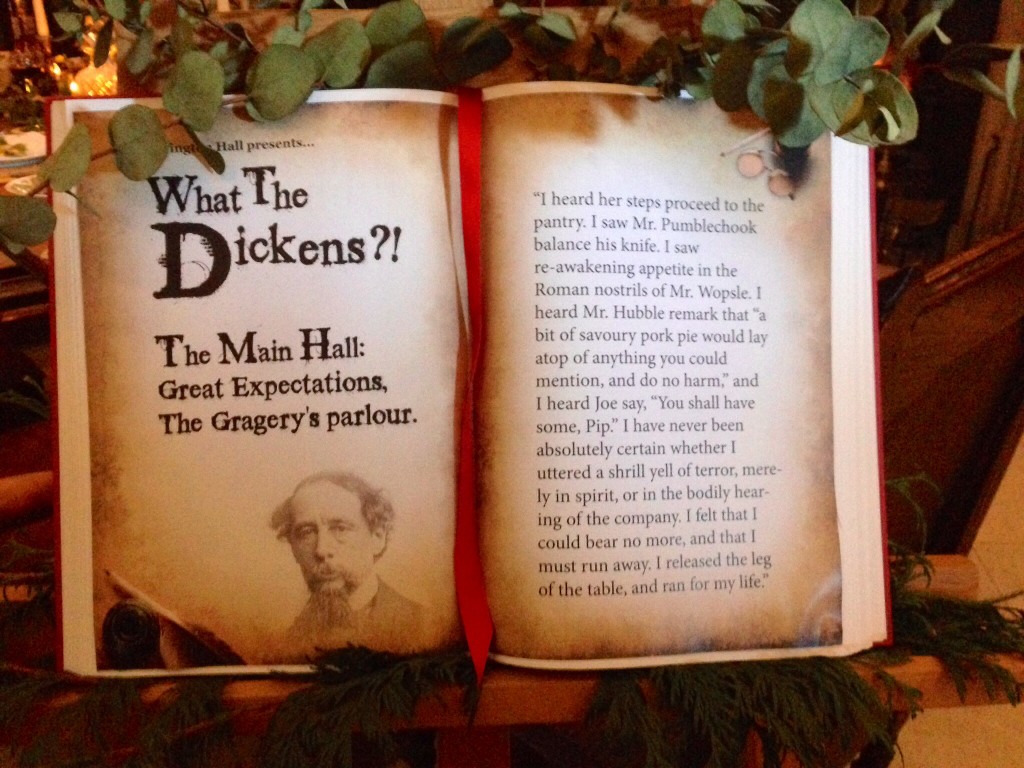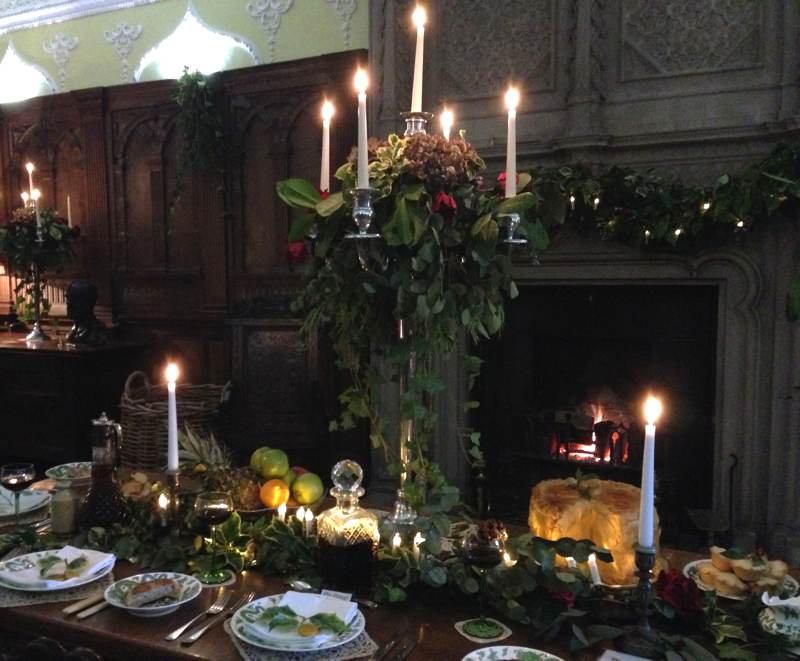 The table is  set for a Christmas meal including the large pork pie.
The amazing library has become 'Mr Tulkinghorn's Law Offices', from Bleak House.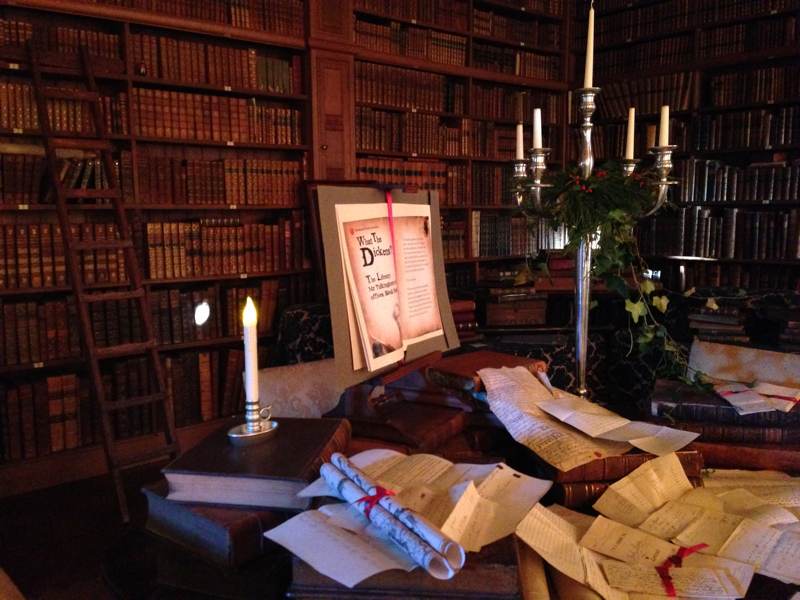 One of the most amazing rooms is the recreation of 'Miss Havisham's dining room', from Great Expectations. This was not an easy room to take a photograph of but was truly amazing to enter.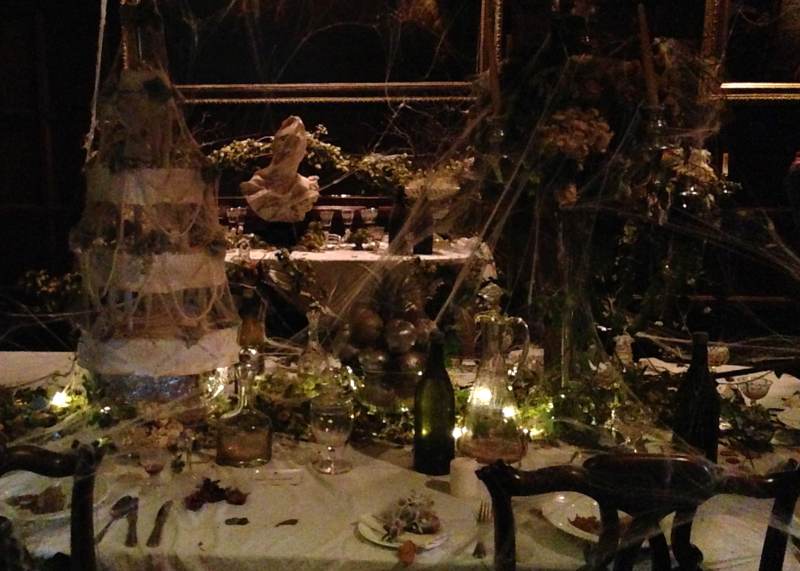 There is a children's bedroom and a couple of rooms from A Christmas Carol including 'Ebenezer Scrooge's Bedchamber', in the Turret room. It is reported to be one of the most haunted rooms in the house and the wooden stairs up to the room slant crazily. The house is beautifully decorated and I would recommend visiting it this year. It is open to the public on November 21, 22, 28 and 29 and December 5 and 6.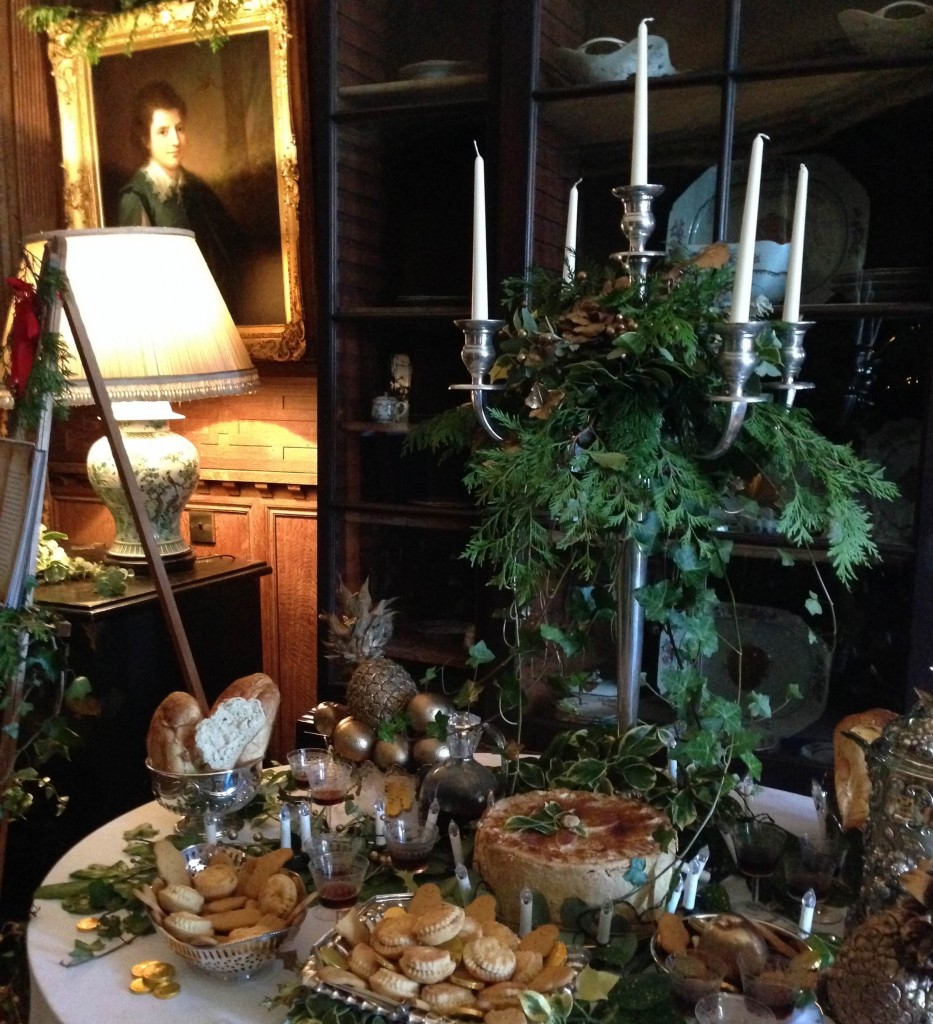 After visiting all the incredible rooms you are also allowed to wander in the gardens behind Tissington Hall.