Today I went to Mercia Marina and ended up buying rope! The original reason for my visit was to pick up some knitting that I had done for an exhibition at the Willington Art Festival. Little did I know I would end up buying rope.
My exhibit  was a hoop covered in knitting to illustrate the water cycle. I don't know why I chose to make this but the idea just popped into my head.
I started by covering the hoop in a blue and green length of knitting to represent the sky, hills and water. This was followed by knitting a large grey cloud with rain drops falling from it. Further knitted items were placed on either side of the hoop to represent hills and trees and of course a large warm sun that would evaporate the water, from the lake to eventually fall once again as rain.
As the exhibit was specific to Mercia Marina I added a little sign pointing to the marina and a swan swimming in the water.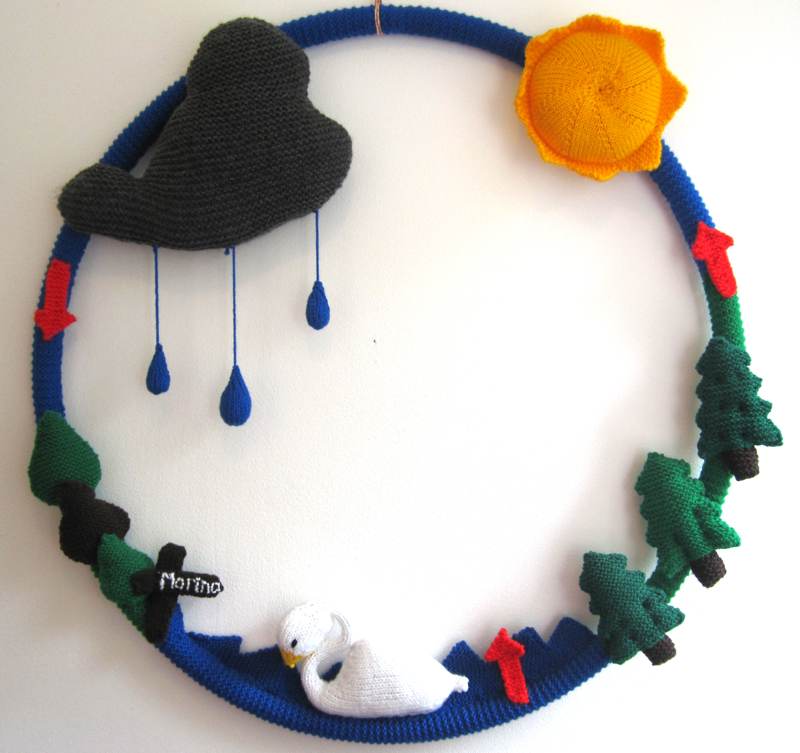 After going to the office to retrieve my knitted water cycled I visited a shop on site called the Midland Chandlers. I was interested to look at all the things they sold but did not go with the purpose of buying rope! It was a large shop full of things for boat owners but even though I don't own a boat I found plenty of interest.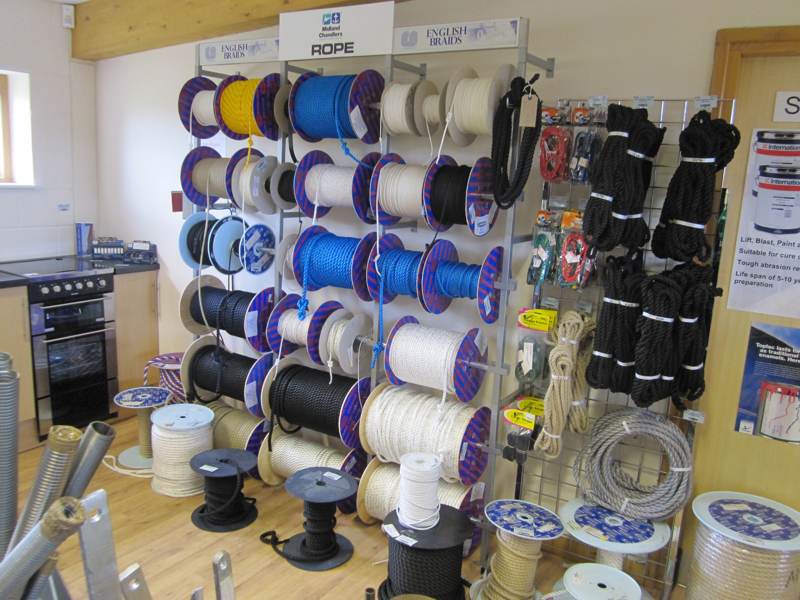 As well as buying some rope I also bought some shackles. I am not absolutely sure what I am going to do with them but most likely they will be used to make myself a bag. I was also given a piece of paper explaining how you can splice rope in case I need this skill once I start making.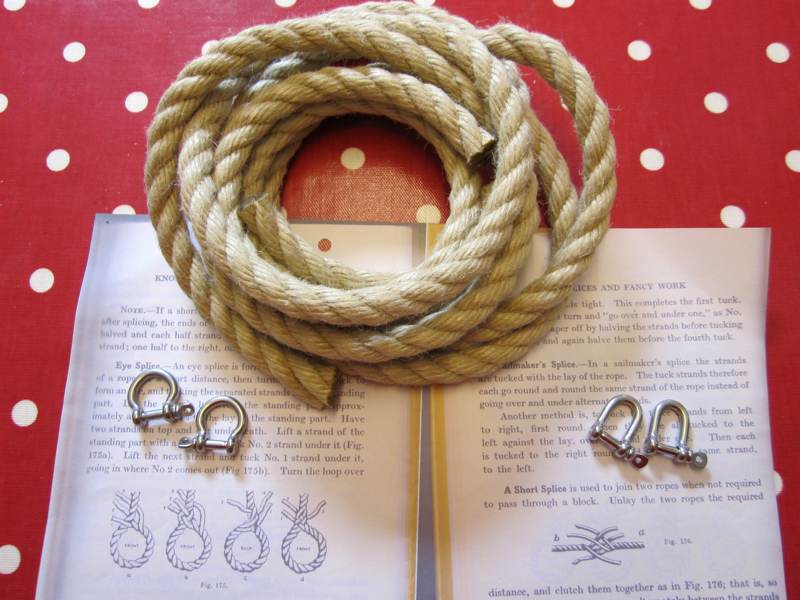 Once I have made my bag I will post details to this blog. Now the shopping was completed I had a walk around the Marina and took lots of pictures of boats.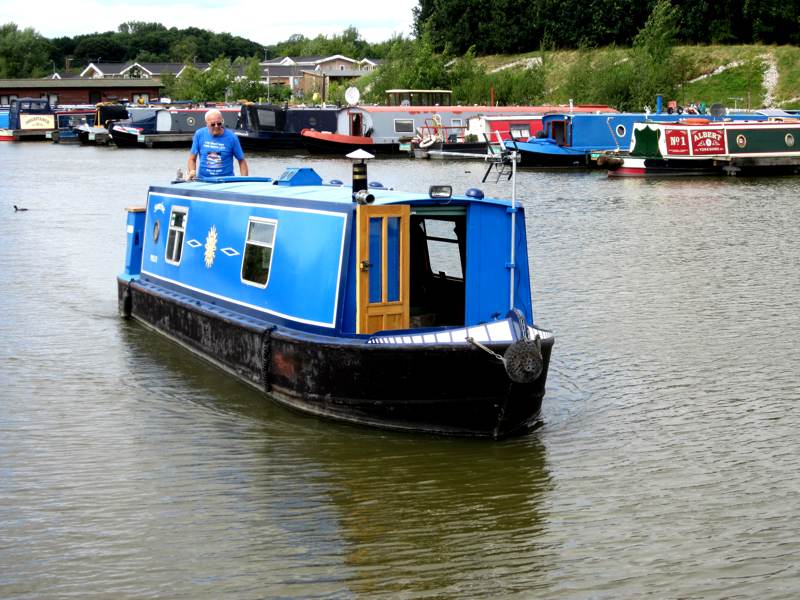 I don't know how many boats there were all together but I love the brightly coloured ones.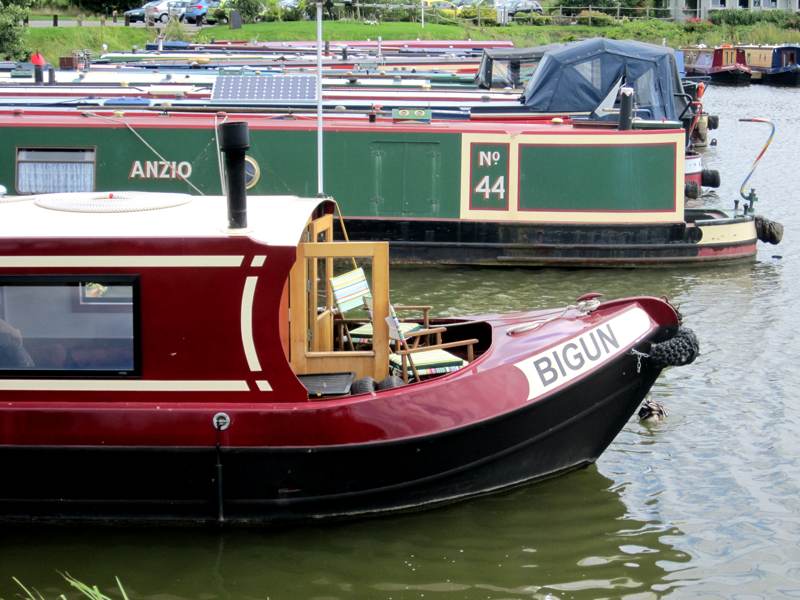 There was also plenty of birds to be seen both in the water and beside it.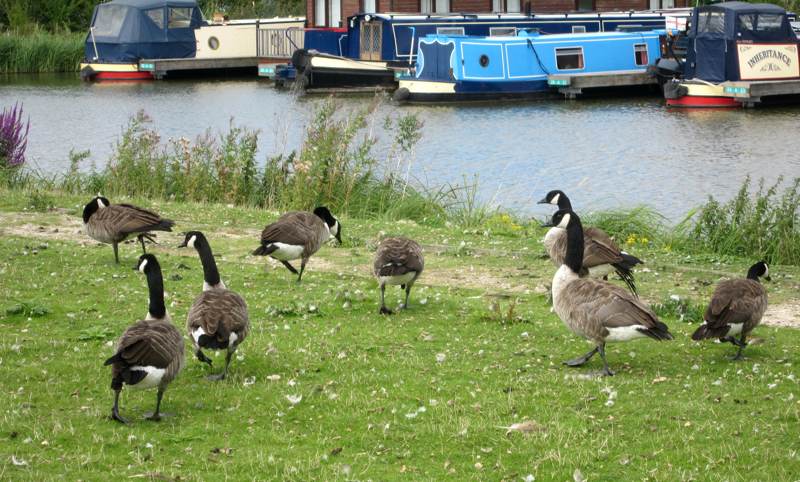 The Marina has a lovely cafe called The Willow Tree Tea Room I sat outside to drink tea and eat a piece of delicious cake. This next picture was taken from my seat at the cafe table but unfortunately I forgot once again to take a picture of my cake!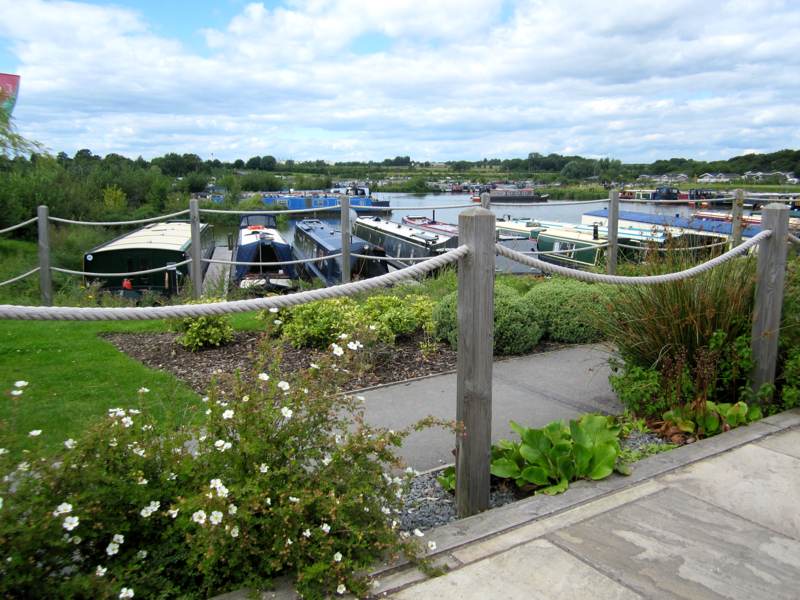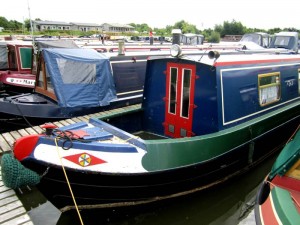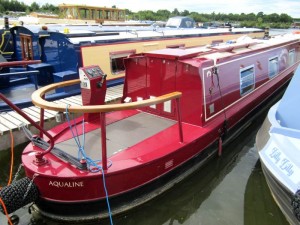 .