Yesterday afternoon I decided to visit Eyam Hall in Eyam,  Derbyshire. Eyam Village is known as the Plague Village. This is not because there is anything wrong with it now but it goes back to 1065-6. This is when the villagers cut themselves off from the outside world so as not to spread the plague throughout the county and the north of England. About half of the inhabitants living there at that time died but they did manage to contain the disease and stop the spread. You could think it would be a sad place to visit with harrowing stories but the emphasis is more on their heroic stand, that saved many others.
A visit to the small church will tell you all about the story.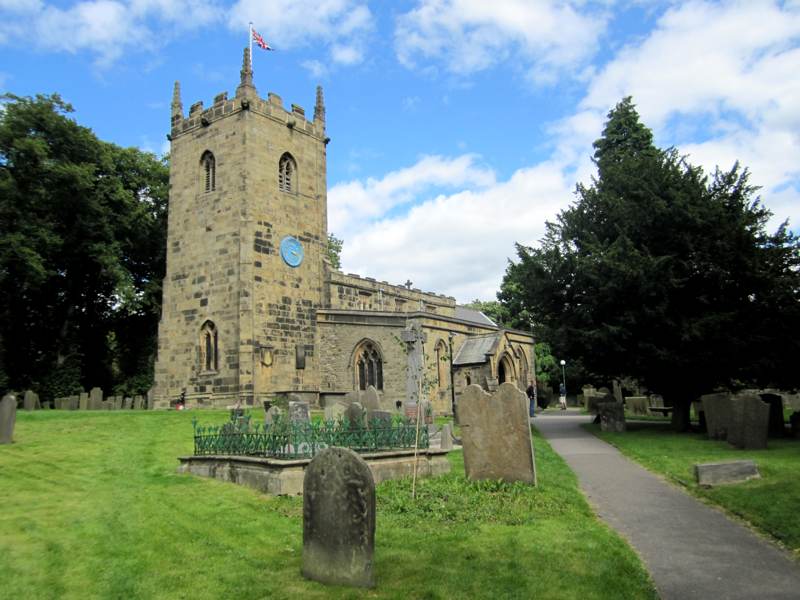 There is a Victorian stain glass window depicting the time and some of the well know characters connected with what happened.
The main purpose of my visit was to visit Eyam Hall which is now managed by the National Trust. I have visited before but it was a long time ago and to be honest I don't remember that much about the house. I do remember however that it did feel like a family home with evidence of children's toys etc . I was a little worried that now that Wright family had moved out, would it feel the same?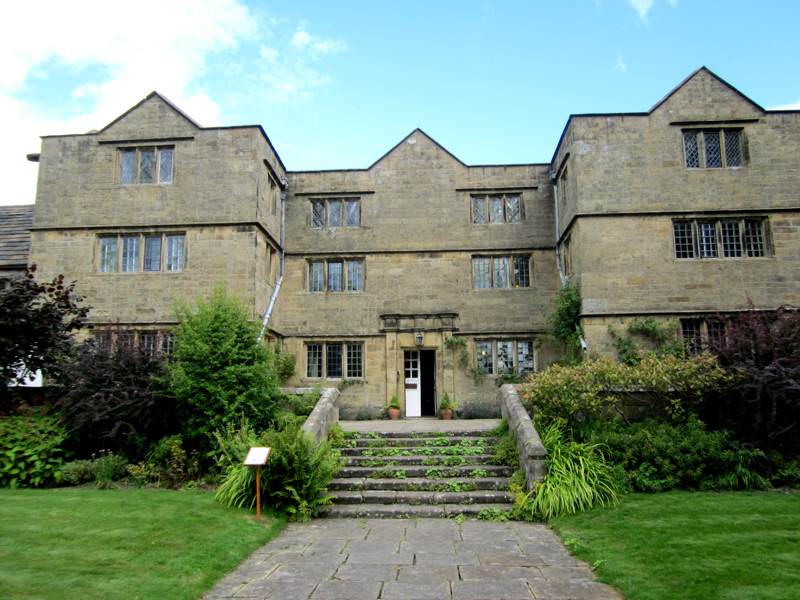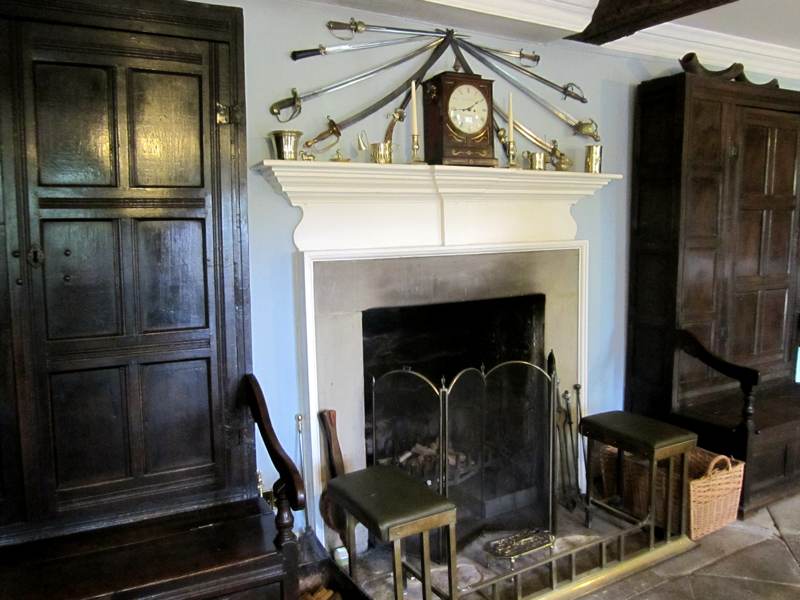 I needn't have worried it was a fantastic visit and now with the National Trust you can visit rooms previously closed to the public. Eyam Hall was built by the Wright family about 400 years ago and has been lived in by them until they moved out in February this year. I don't believe the National Trust have changed that much. Its interesting to see the old kitchen which was still being used in 1990 and then also to see the newer kitchen that the family had used until they moved.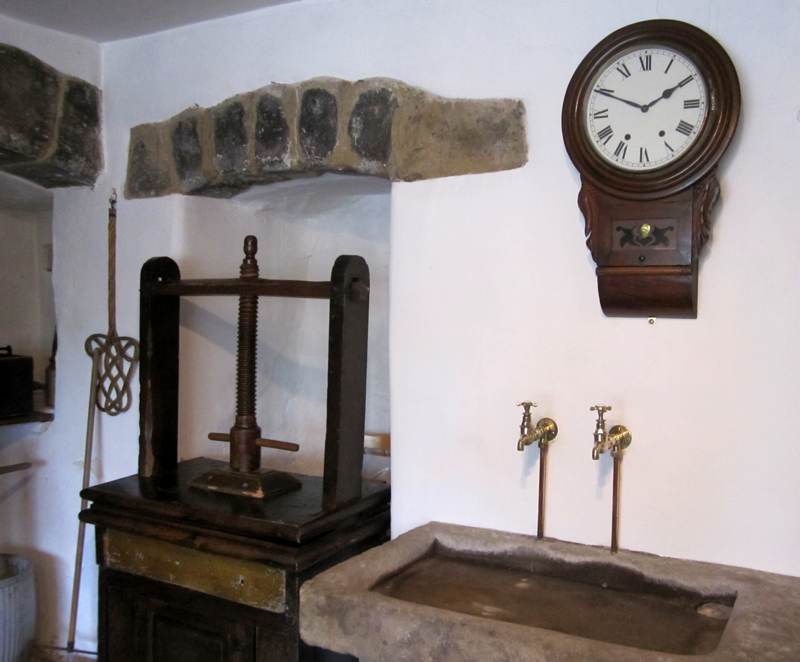 The house is a fantastic mix of old and new and you can easily see it as a family home not a museum. There is a room on the first floor that is absolutely covered in tapestry which has been used as if it were wall paper. This was restored by the family some time ago with the pieces being taken off for some cleaning and restoration. When this was done one piece was found to have been fixed to the wall the wrong way round. This piece is now the correct way round and gives a better idea of the original colours.
There is the family lounge where the piano is covered in recent family photos. In this room you are invited to sit on the large comfy settees to read magazine articles that have been written about the Hall. In this much more modern room there is evidence of those who would have used it many centuries ago on the window panes.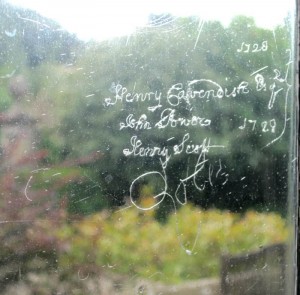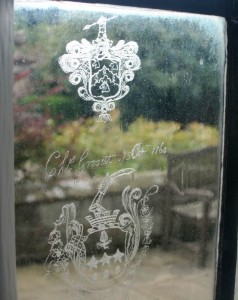 It's fantastic that the windows have not been replaced but remain here to show us past occupants. However I would not be pleased if my children had tried this at home!
Eyam Hall also has a lovely walled garden where its obvious that a lot of work takes place.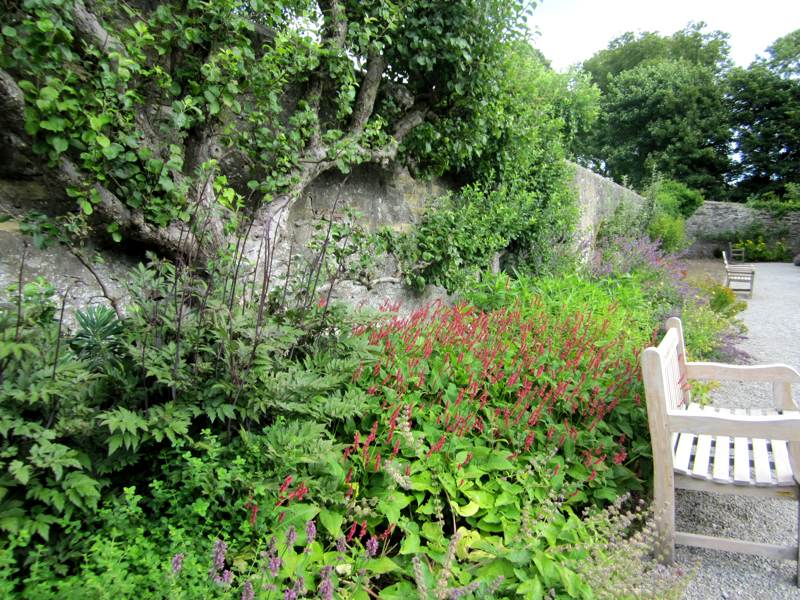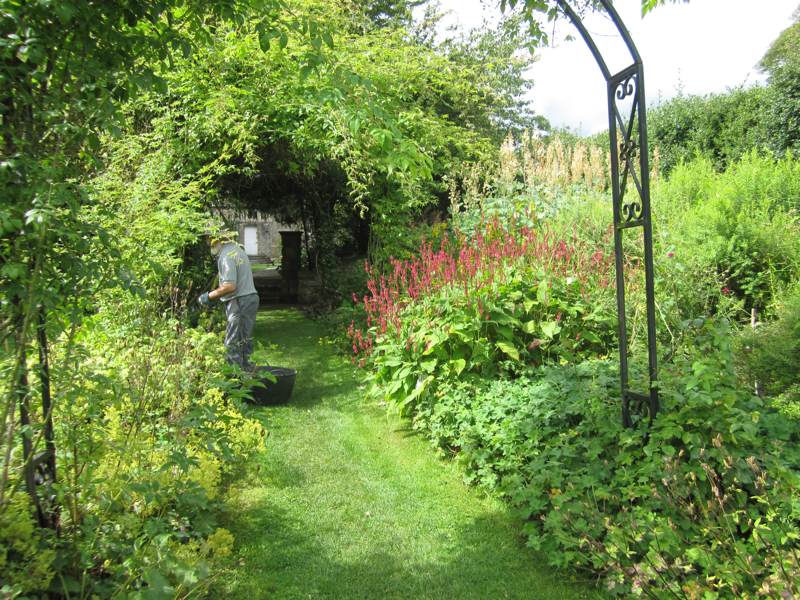 Because the Hall has only recently been taken over by the National Trust it is not in their book of open properties which means that at the moment it may be a little quieter than other properties. This year is a good year to visit..