This post is an update on my progress with learning how to crochet. I have been writing  recently about places I visit and there are plenty more of these to blog about, however I also want to write about the things I make, create and learn.
I learnt to knit at about 11 years old and have knitted ever since! My knitting would come with me into school and I can remember friends saying, ' we can see you as a Grandmother still knitting'. I am a grandmother now and still knitting. Today I put my work out in public places for others to appreciate. This is called Yarn Bombing or Yarn Storming, it is a type of graffiti that doesn't harm the environment.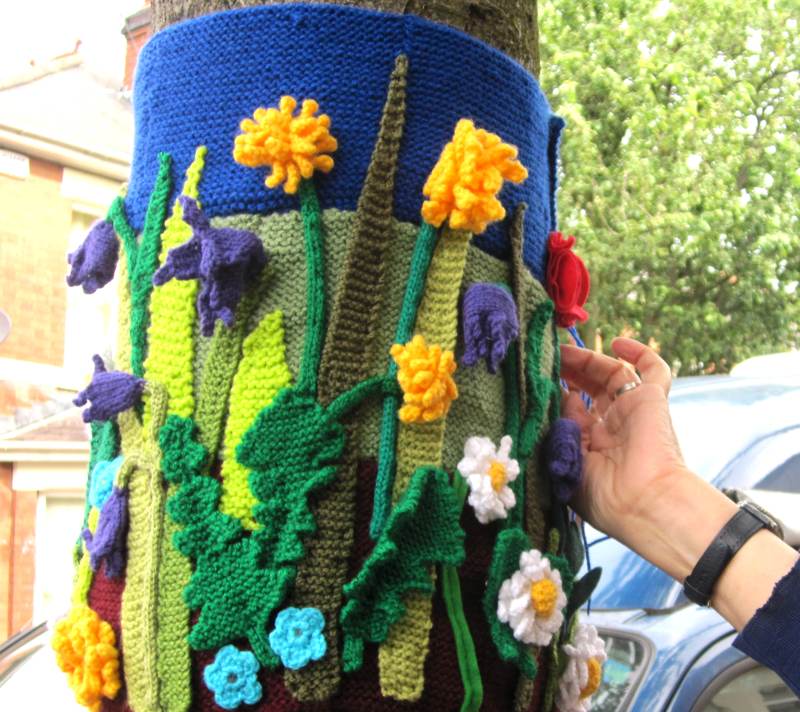 Back to crotchet, this I did not learn when young but  started about three years ago. At that time I was regularly making long, six hour train journeys and decided it was a good time to learn. The equipment needed is small and easy to carry. I started by buying a very good book, Crochet Unravelled by Claire Bojczuk. It is small enough to put in a handbag being A5 size and has very clear instructions for both right and left handed people.
For my first crochet I started with double knitting cotton and a size 3.5 hook. I covered lots of jars and tins in bright colours using double and treble stitches.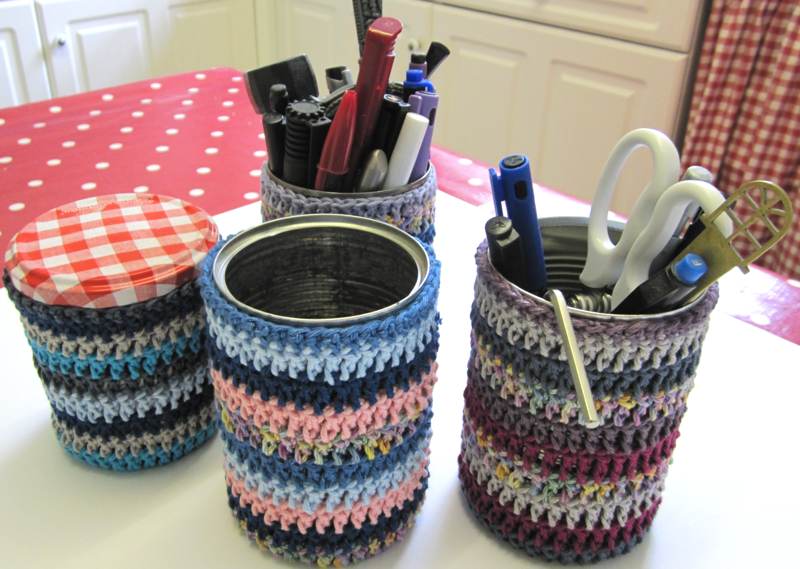 More recently I have been inspired by the beautiful work of designer Sophie Digard. Her work can be seen and bought from the Selvedge Magazine website. www.selvedge.org/shop/sophie-digard
She works with linen and merino wool which is dyed the most beautiful colours. I went to my local wool shop and chose four colours to get started.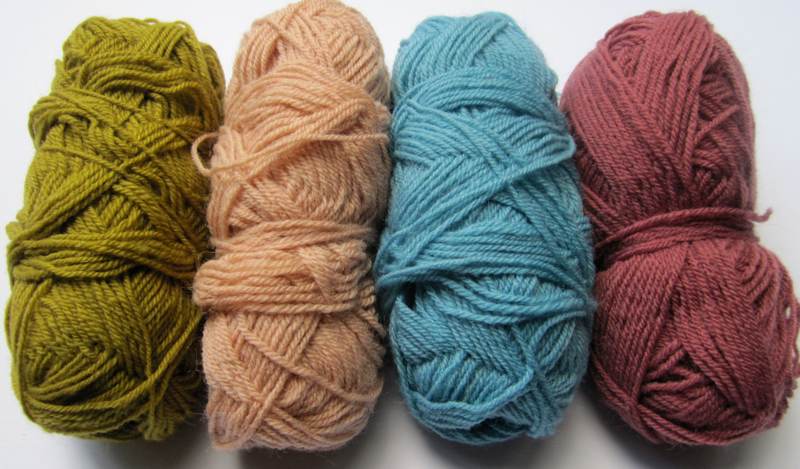 I decided to make a scarf and hopefully if  started now it could be finished by the time the weather turns colder. Lots of small granny squares were made using the instructions from the book mentioned earlier.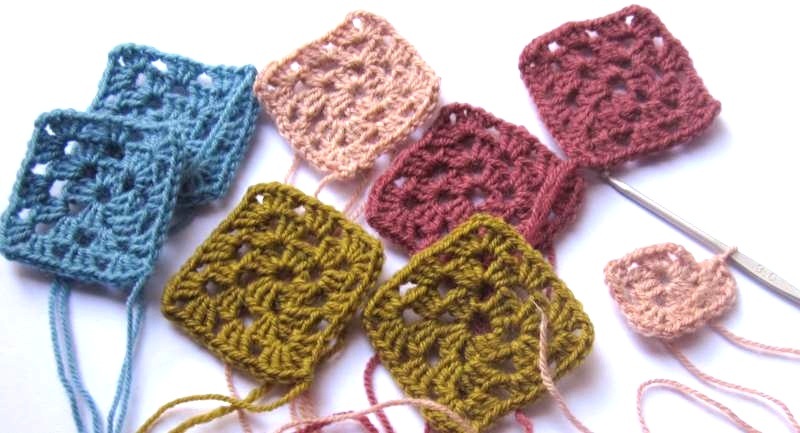 The squares are sewn together in a random order and I like the effect this achieves. It is not long enough yet but  when it is I will decide whether to crochet an edge to my scarf.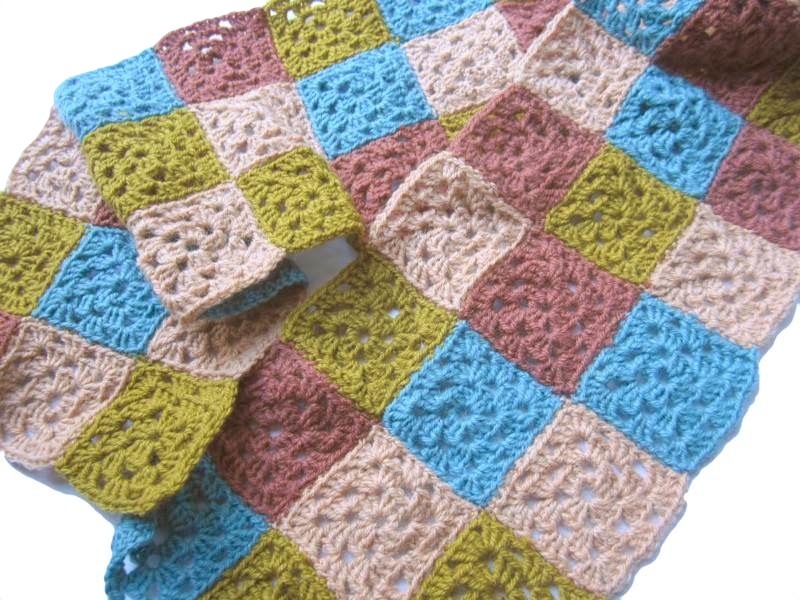 My next challenge will be to use a much thinner crochet cotton with a smaller hook but not until this project is completed