FIGMENT Derby is set to take place next Saturday August 20th from 12.00 until 5.00pm on Cathedral Green outside Derby Silk Mill Museum.
FIGMENT Derby is to be the first FIGMENT event in Europe so it is not surprising if you have not heard of it. FIGMENT started with an event in New York in July 2007. Since then it has grown significantly each year in the United states and Canada.
Here is a paragraph from the FIGMENT website, 'FIGMENT's vision for art looks past the white-walled galleries and into the realm of participation. Art is not just something that you stand still and quietly look at–it is something you participate in. You touch it, smell it, write on it, talk to it, dance with it, play with it, learn from it. Interactive art creates a dynamic collaboration between the artist, the audience and their environment.'
It is a free event for the whole community to join in with and FIGMENT Derby is produced with support from Derby Museums. The event will start with a picnic, (bring your own food), which will take place on a large quilt that has been made by volunteers and visitors at Derby Silk Mill Museum.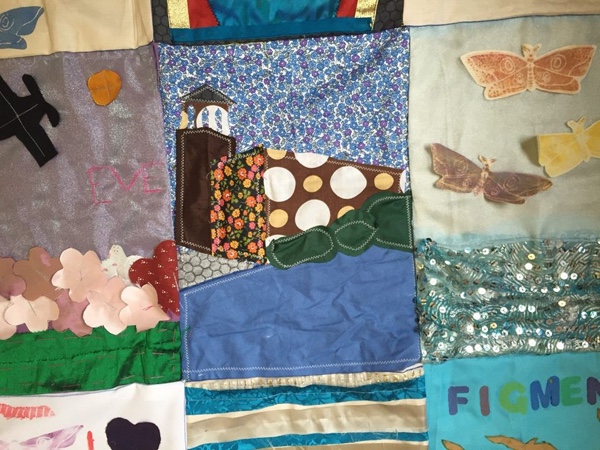 Lots of photos can be seen HERE from previous US FIGMENT events. News about FIGMENT Derby can be found on their Facebook Page  https://www.facebook.com/FIGMENTDerby
I am hoping to yarn Bomb Cathedral Green with the help of the general public. I will be bring along knitted blankets, long wool wraps and knitted flowers that can be attached to the trees. The aim will be to turn the green into a colourful garden.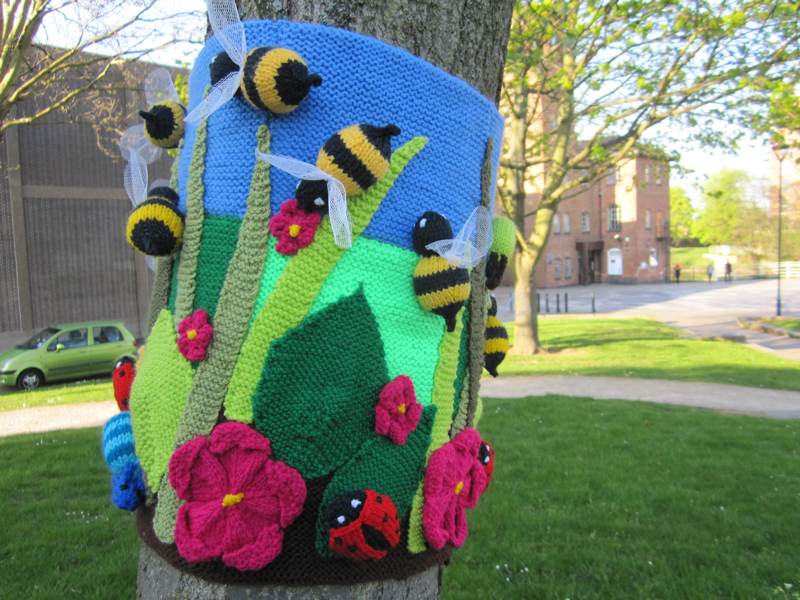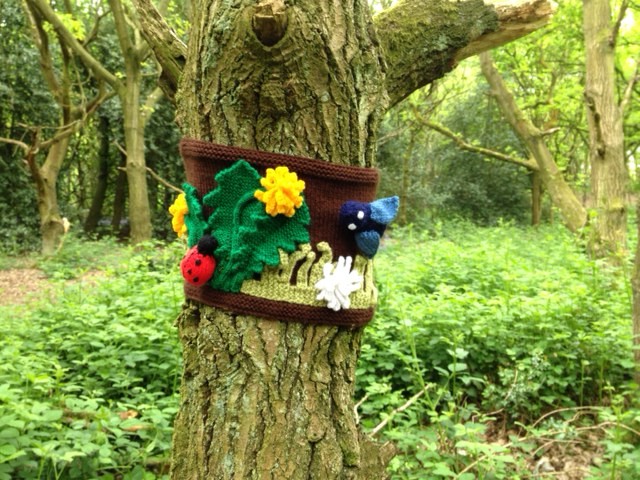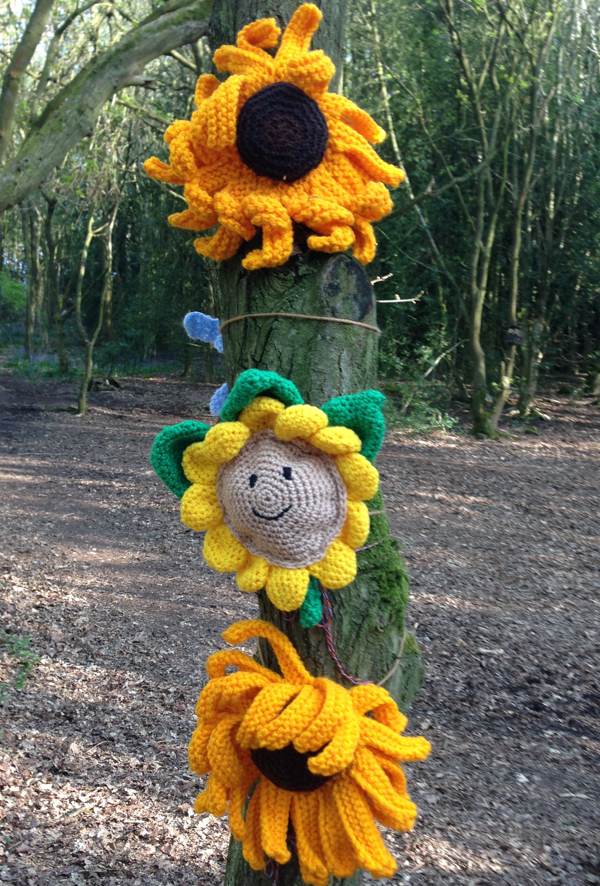 There will also be an opportunity to join in making the longest daisy chain possible. The daises will be constructed from felt and be joined together by the traditional method of daisy chains.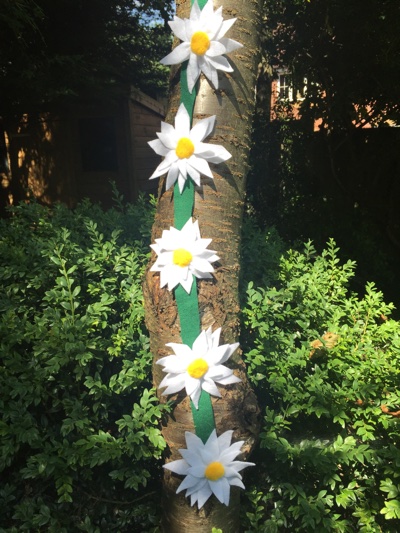 It will also be possible to sit and knit while watching the other activities taking place on the green and it promises to be a fantastic, free, participatory event. Please come and join us.