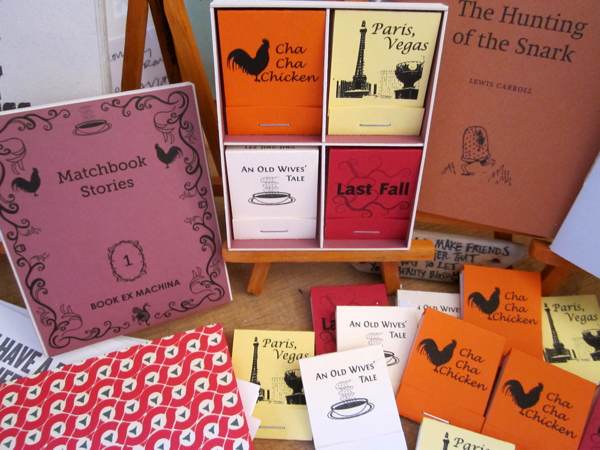 This inspired me to try out some different ways of hand making  books. I tried out a very small match box to house my story of 'Boris the Spider'. This was made by folding and cutting an A5 piece of paper. I also constructed some concertina books stuck inside a large matchbox. The stories inside these boxes were written by children.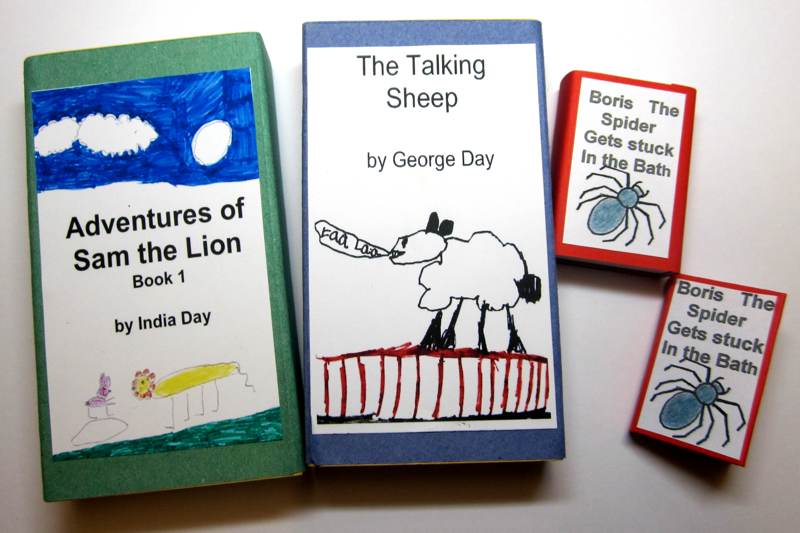 Books housed in matchboxes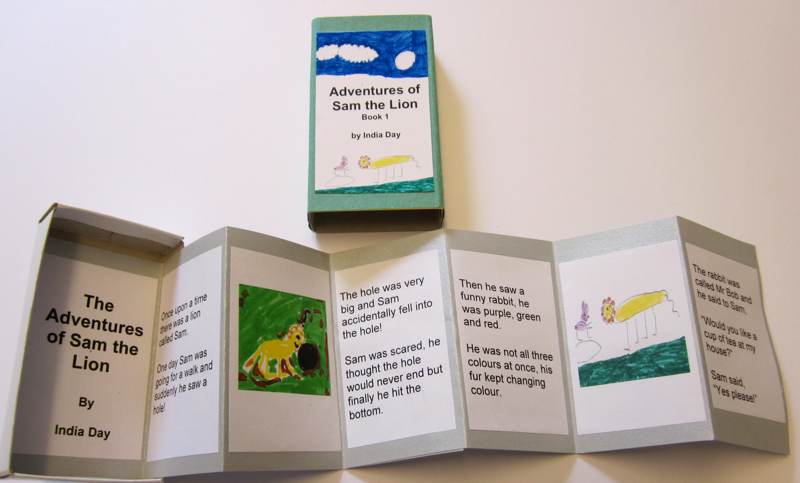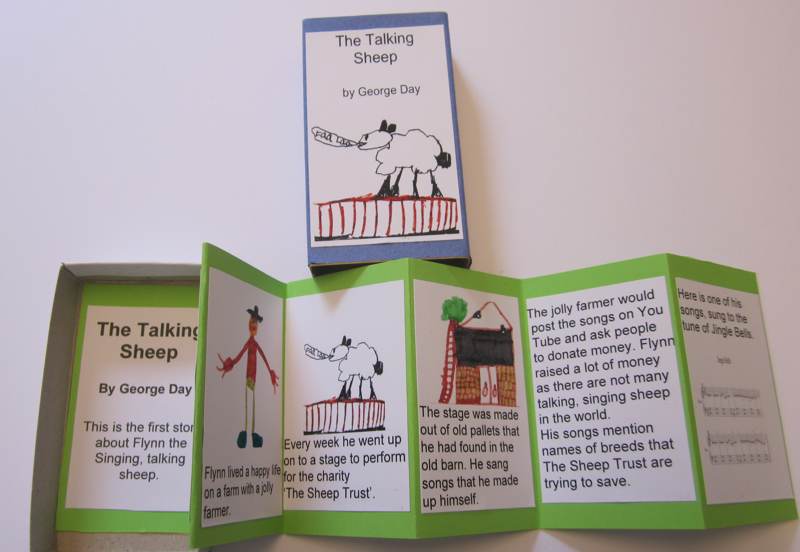 Moving on from matchboxes I have experimented with different methods of construction using up pieces of wrapping paper and off cuts of cardboard.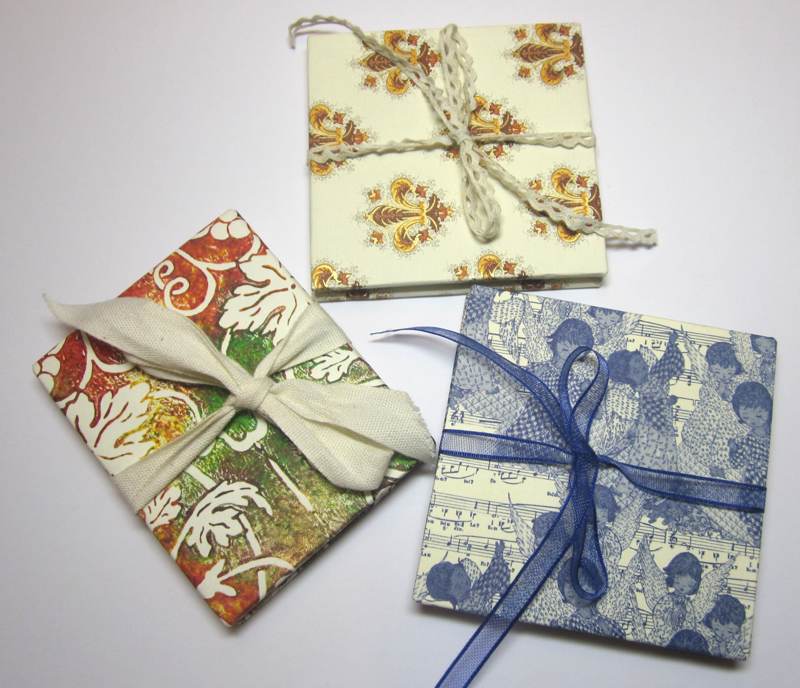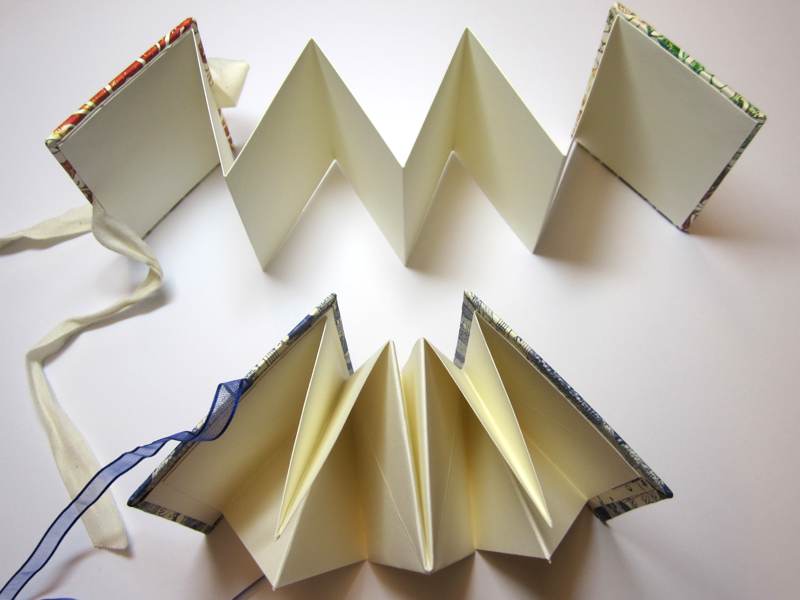 I have used these as story books or special occasion cards with photos inserted.
As well as experimenting with constructing handmade  books I have covered bought books with fabric and embroidery to make them become a one off special gift.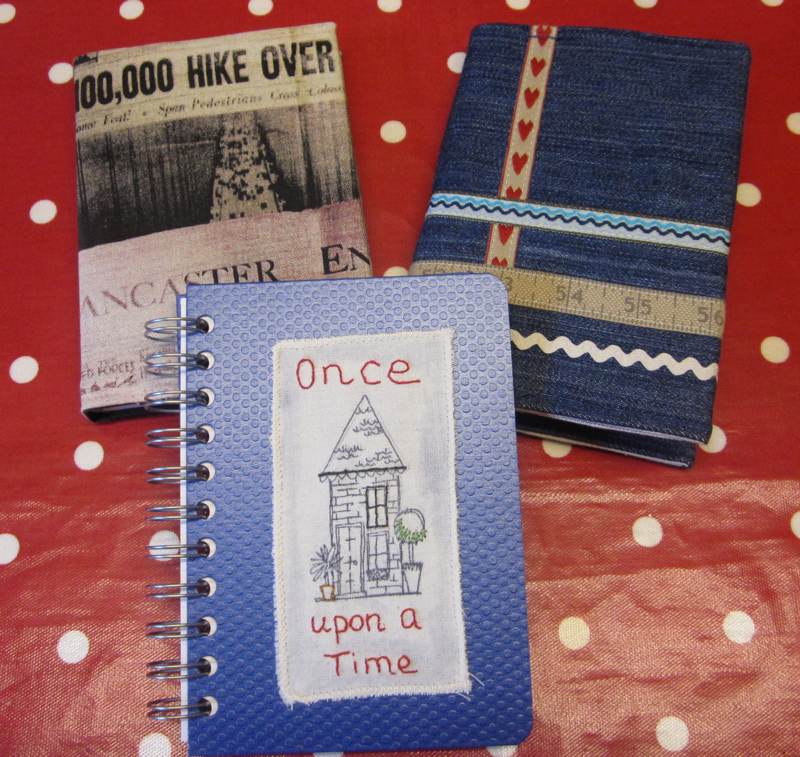 Instructions for making the cover for the one covered in denim from some worn out jeans can be found here Angel Eden Blog .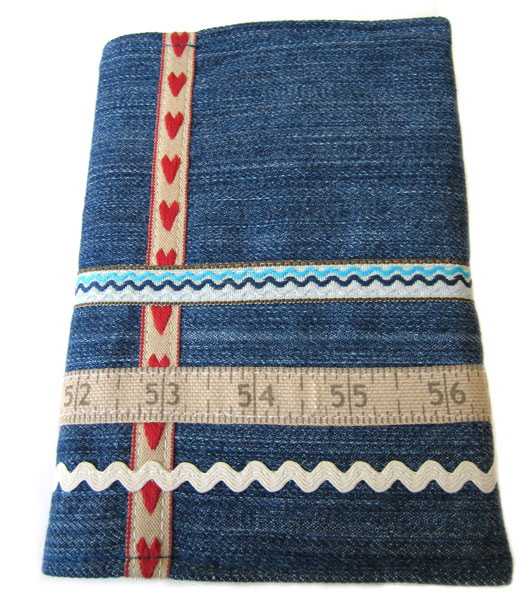 With the children's stories we have used different formats to display they're work.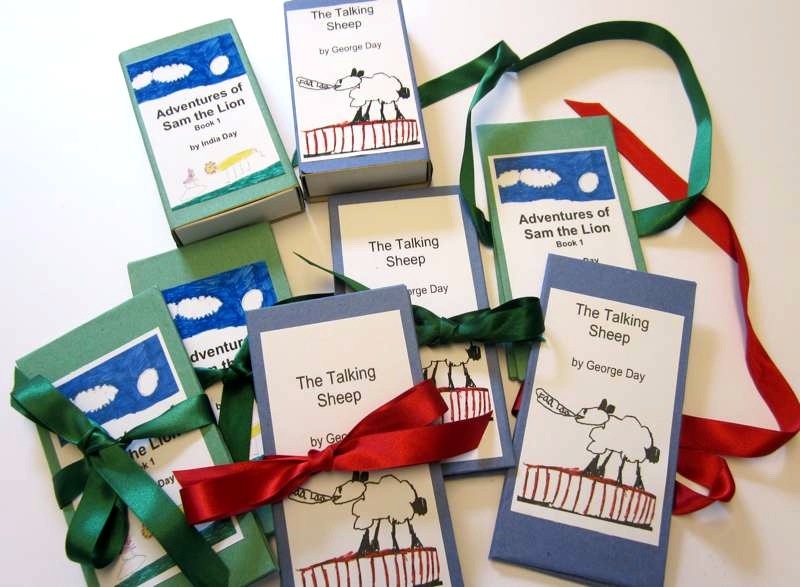 Producing books in this way does make story writing a more interesting occupation.