I recently discovered Rat Bags, a company making items out of sail canvas while on holiday on  the Scilly Islands. I love to visit countries like Italy where you still find small shops with the artist or maker working at the back, producing their handmade goods. It is rare however to find this in the UK so on this recent holiday to the Isles of Scilly I was really pleased to discover a shop called The Canvas Shop in Hugh Town, St Marys, where you can see the handmade items being made. The company is called Rat Bags and they make practical, colourful, bags, hats and clothes out of traditional canvas.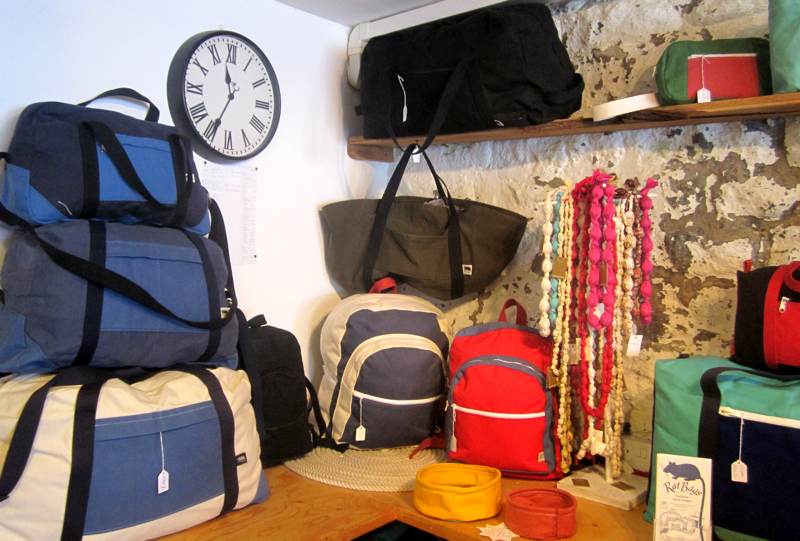 The name comes from the small island where the items were first produced from scraps of canvas left over from sail making. Rat Island today has been joined to St Marys by the quay where the boats come in so it is not obvious that this was a small island. The original Rat Island Sail Loft is still in business repairing and making sails for the many boats that visit the Isles of Scilly.

This is the view from the windows of The Canvas Shop where the Rat Bags are now made and sold. Its amazing to me that any work gets done as I would spend my days gazing out of the window.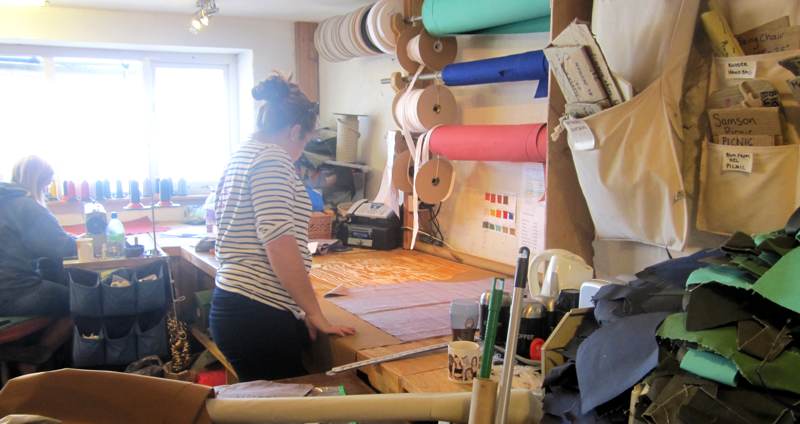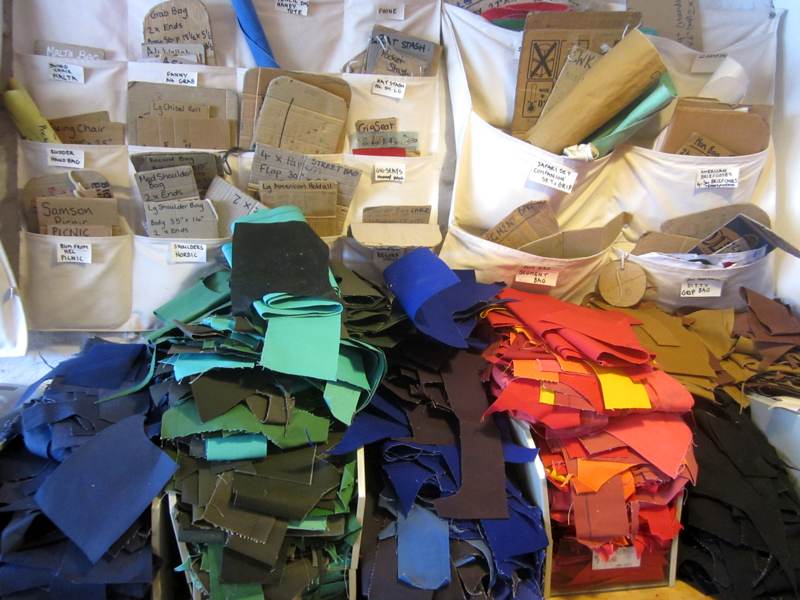 I visited the shop on two different days as I found it very hard to decide on which of their colouful  items I would treat myself. I decide in the end to go for a practical knapsac to use on holidays when a smart handbag would not be appropriate. I love all the colour combinations but finally decided on red and blue. The staff were very helpful and offered to make a bag for me in a different colourway if there wasn't one to my liking.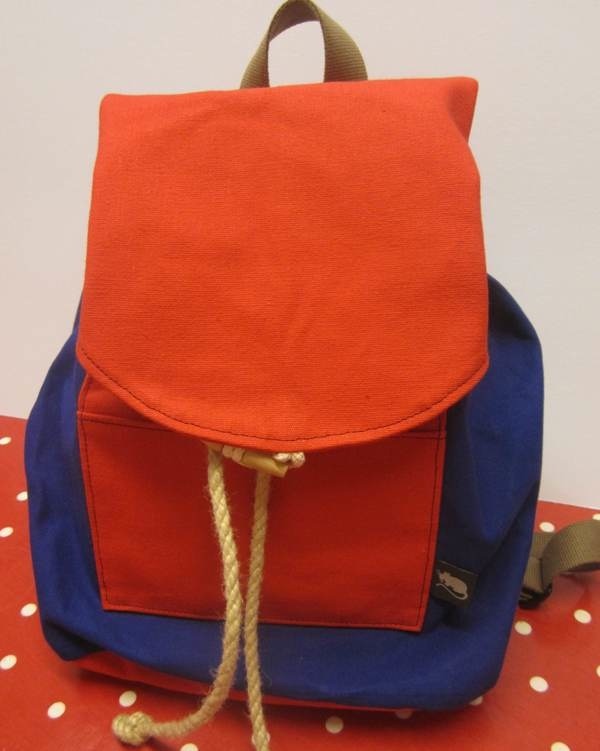 If you are not lucky enough to be able to visit the shop all their products can be ordered from this website www.schoonershotel.co.uk   Rat Bags also has a Facebook Page which gives more information on their story and products.
In the shop there is a box of fabric scraps which they encourage visitors to help themselves. I was told to take as much as I could carry and so this is what I came away with.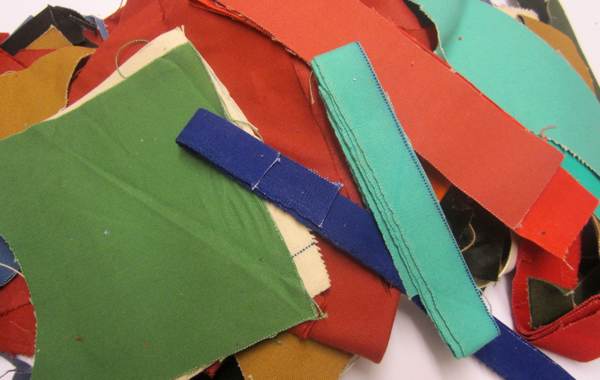 Since returning home (once the washing and ironing were finished) I started to play with some of the pieces and have made a small seaside canvas brooch to remind me of my holiday.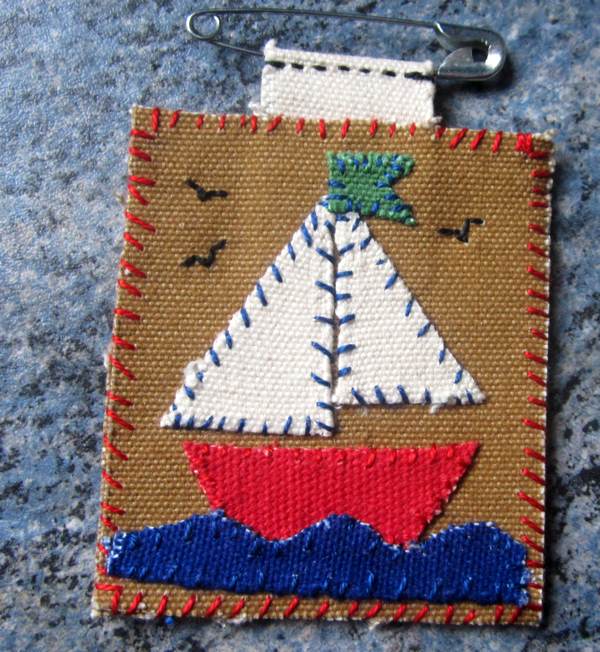 .