Its 2015, Happy New Year to anyone who reads this blog. The last four months of 2014 were very busy for my family and I hope things will be a little quieter now so that I can start blogging again.
In November I had a new Stoves duel range cooker and I am still trying to get used to the way it cooks. My previous oven burnt everything and I used to compensate by turning the temperature down about 30% and altering the timings. I am now working on getting used to my smart new cooker.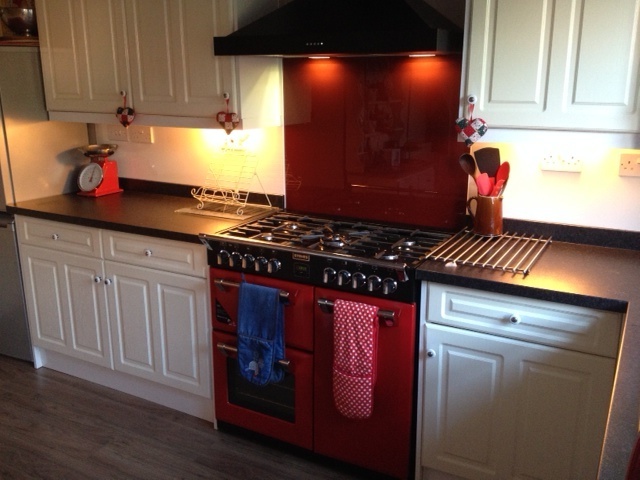 I thought I would share a couple of recipes that I made for a New Year's Day family gathering.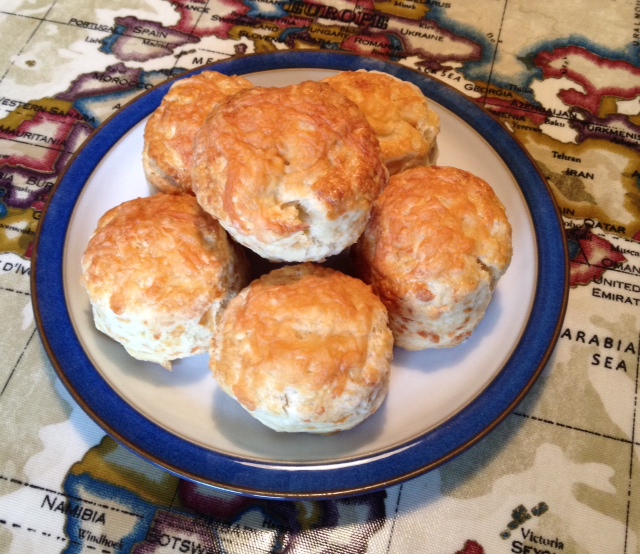 The recipe for the scones can be found here notonthemenu blog. I have made them several times and they always taste delicious. The recipe says to cook at Gas mark 5 which I looked up on BBC Good Food and converted to electric 170C for a fan oven. In the past I would have cooked scones at a much higher temperature but 170 works very nicely.
I also made a Raspberry and Amaretti crunch cake. This recipe was found on the BBC Good Food site.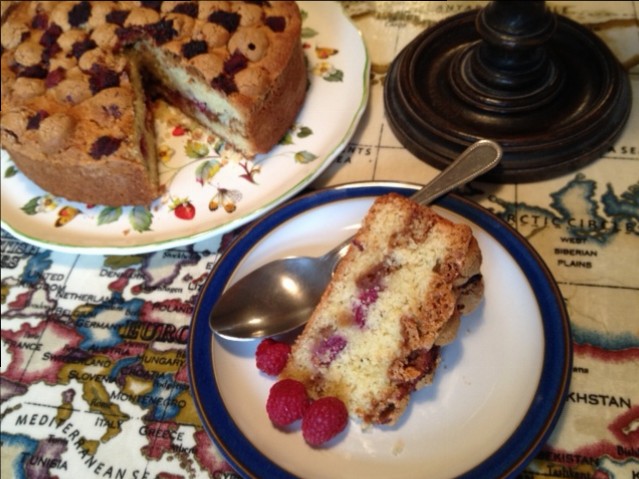 The cake was surprisingly easy to make but looks quite impressive and more importantly it tastes good. This will definitely be one to repeat.
I am including one last picture of the table loaded with the sweet items we ate. The rest of the cakes were made by Abi of the Angeleden Blog. You can find lots of interesting recipes on that blog.
Once again Happy New Year 2015..