I like to use up bananas once they are too squashy to eat by making a gluten free banana loaf. I first made this gluten free banana loaf several years ago from a recipe found on the Angel Eden blog .
I like the fact that it's texture and taste are both so good,  that it is not obviously free from gluten. The recipe uses sultanas but I have changed it to use up crystallised ginger chunks. These were bought originally to eat on a boat trip to the Scilly Islands. Ginger is very good to help with combating sea sickness. I am not that keen on just eating the ginger as I find the chunks a bit too hot. They do work well when mixed with other ingredients and add a bit of texture to the loaf cake.
The recipe is exactly as found on the Angel Eden Blog with the use of 4 ozs ginger chunks roughly chopped instead of sultanas and a good heaped teaspoon of ginger powder added to the flour. The loaf can be eaten as cake with or without butter or as a pudding warmed with ice cream.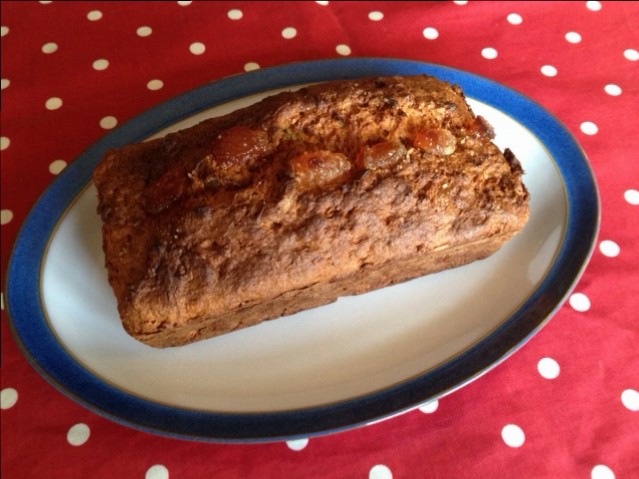 The recipe says to use a mixture of 6 ozs rice flour and 2 ozs cornflour. I have realised that I used 8 ozs of SR gluten free flour plus the baking powder and this also worked very well. It really does seem to be a fool proof recipe and one I recommend as a very successful gluten free cake.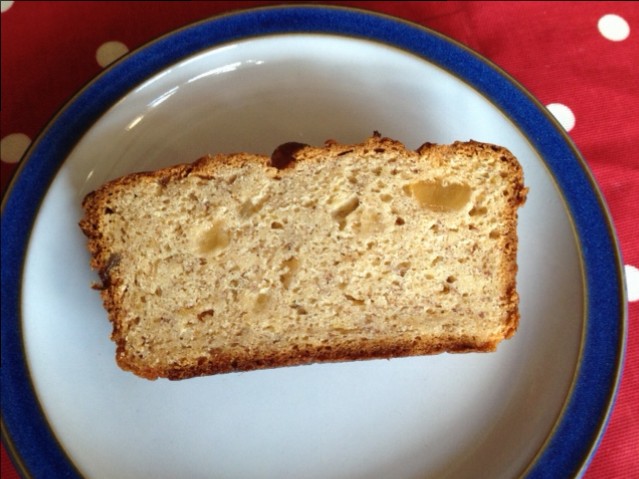 .