Every February since 2015 the Climate Coalition have encouraged people from all walks of life to join in one of the biggest climate movements yet to Show the Love for our earth. This is what they say on their website,
'Join us in 2020 to start new climate conversations, and in making and sharing green hearts to #ShowTheLove for all the things you want to protect from climate change. It has never been more important to make your voice heard to the people who have the power to make a world of difference.'
https://www.theclimatecoalition.org/show-the-love
In February, Belper will be holding a series of events and courses related to climate change. These are:-
Our Carbon Footprint: 1st of February at Strutts 9.30-12.30. 
Transition Belper and Belper Town Council are presenting a free course to be held at Strutts, Derby Road on the 1st of February from 9.30am – 12.30pm. The course, Our Carbon Footprint: Understanding and Managing the Impact, will be presented by Caroline Harmon of Marches Energy Agency. This is an opportunity to find out more about the threats we face from climate change, and what we can do about them. The course is free, but you will need to reserve your place through eventbrite.  Transition Belper     Belper Town Council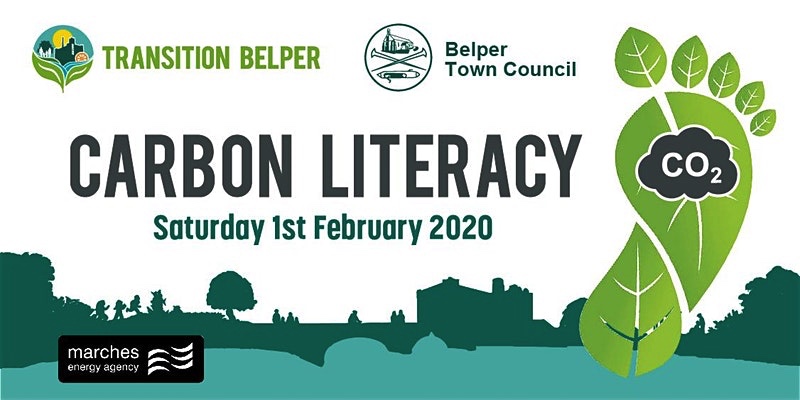 Show the Love Event at St Peter's Church – 15th of February 16.00-18.00
This is a drop in event suitable for everyone who would like more information on groups that are already active in the Belper Area. Come along to find out more about how each one of us can make a difference. We will have free Blue Hearts and Wild Flower seeds to re-wild parts of your gardens, information on the new Belper Community Orchard, Derbyshire Wildlife Trust, The Woodland Trust and the Derwent Valley Cycleway. There will be a chance for the brave to sample edible insects and talk to kids from the Nature Savers Group. Ideas on living more sustainably, cutting down on single use plastic, local recycling initiatives, find out more about Extinction Rebellion and possibly print your own T-Shirt. Katherine Wheatley author of the book, Carbon Monster will lead some craft activities and have some books for sale. There will be refreshments of tea/coffee/squash, homemade cakes and biscuits. St Peter's Church, Belper.
Zero Carbon Training at Fleet Arts – 22nd and 23rd of February 9.30-16.00
The course aims to further knowledge and deepen understanding of the climate crisis and inspire the change we now need, with examples of carbon neutral projects. It will include a combination of education, discussion, participation and fun! (Play the Carbon City Zero game). It will take many of us pulling in the same direction to enable change, and each of our actions can contribute to making a zero carbon future happen. http://fleet-arts.org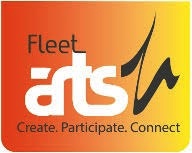 Climate Change is an issue that it is difficult to ignore as it is regularly  in the news showing us some of the devastating effects of Global Warming. I feel  it is important that we try to understand what is happening and then work with others to make a difference. There are things that we as individuals can do  but it is also an issue where communities can work together to make a difference. We need to be careful not to get bogged down in despair but look at all the amazing things going on worldwide and work with others to make a difference. There is hope and many amazing people rising up to lead campaigns.
Greta Thunberg https://www.facebook.com/gretathunbergsweden/ a young person who has inspired many to take the issues of Climate Emergency more seriously.
Amy and Ella Meek, young people leading a campaign against single use plastic. http://www.kidsagainstplastic.co.uk
The Duke and Duchess of Cambridge have announced a global prize to tackle climate issues, pledging "a decade of action to repair the Earth". https://earthshotprize.org
David Attenborough who tirelessly campaigns  so that we can better understand what is going on. Sir David's facts-on-climate-change
There have been many inspiring and worrying films in the last few years including TOMORROW and A PLASTIC OCEAN both shown in Belper. There is a new film 2040  by Damon Gameau is an upbeat documentary predicting our best selves saving the planet which we hope to show later in the year. 2040 Trailer