I recently spent a few days in Whitby and thought I would share some of my photos. While there we had a real mixture of weather but this is Great Britain! The first day was reasonably warm for October and so we went to the beach at Robin Hood Bay.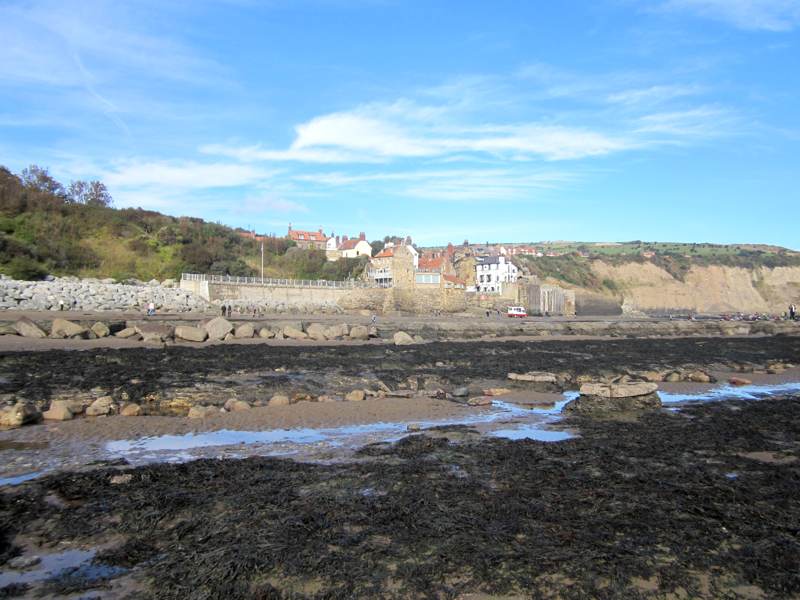 October sunshine at Robin Hood Bay.
The tide was out and there were plenty of rock pools to investigate and sand to dig.
The beach at Robin Hood Bay.
We looked for fossils but did not find any but did find a couple of pieces of black material which we believe to be jet. Whitby is famous for its jet jewellery made from the pieces found on its beaches and in the cliffs.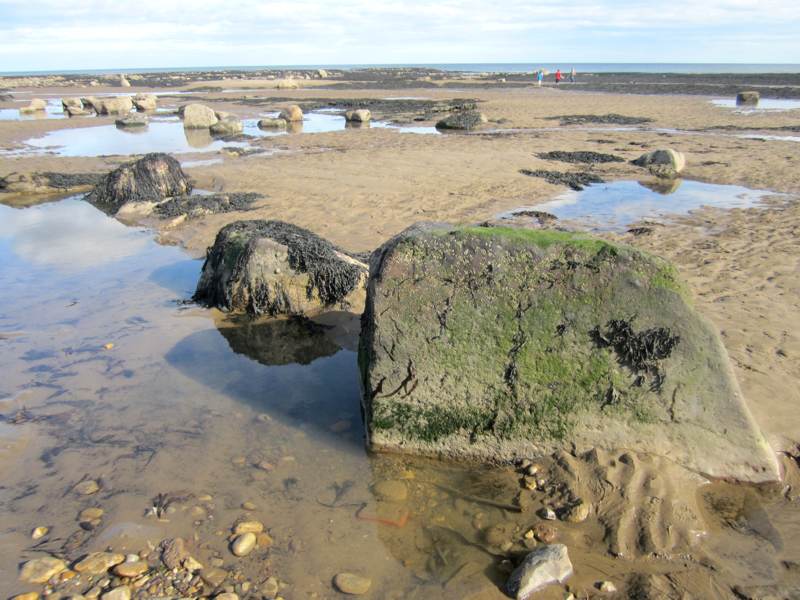 Rocks at Robin Hood bay.
Whitby is also famous for its Abbey standing on the hill high above the town. There are 199 steps to climb up from the town to The church of St Mary's and this is the view.

Cross above the town of Whitby.
The Abbey itself looked so amazing in the sunshine that we took lots of pictures.

Whitby Abbey above the town of Whitby.

The river Esk runs through the town and there are plenty of fishing boats coming and going and even at night they look magical with all the lights shining in the water.

Fishermen unloading their catch.

Night time in Whitby.

Our last day was really cold with a north wind blowing but we still looked for fossils. This time we had some success at Runswick Bay about eight miles north of Whitby.

Runswick Bay north of Whitby.

The sea was rough and the gulls were being blown by the strong wind.

Gulls at Runswick Bay.

Still looking for fossils.

Another thing that Whitby is known for is the steam engines that run on the North Yorkshire Moors Railway. Everyday we would hear the trains whistle and the noise as they steamed along the line. We were not there long enough to be able to travel on the railway but we did go to Whitby Station and watch  a train come in.

Steam train at Whitby Station.

I definitely want to go back to Whitby as there is lots of places that I want to explore and the fish and chips are exceedingly good.