Yarn Bombing, yarn storming, knit graffiti is an activity that has really taken off in the last few years. It involves placing knitted, crocheted or felted items on railings, lampposts, trees, fences, bike stands and park benches. These items are left for the enjoyment of all who walk past them and they often disappear to find new homes where they continue to give pleasure. One of the most famous in this country has been achieved in Saltburn on the pier, details can be found here.
It is still claimed that no one knows who it is doing the knitting in Saltburn but that the work is attracting tourists to the town. In 2011 I decided to have a go myself and the first place I put items was in front of the Silk Mill Museum Derby. It was not a secret affair as I needed to recruit as many knitters and makers as possible to help with the work. The theme was nature and most pieces were attached to the gates but we also knitted some very long chains to hang from the Mill windows.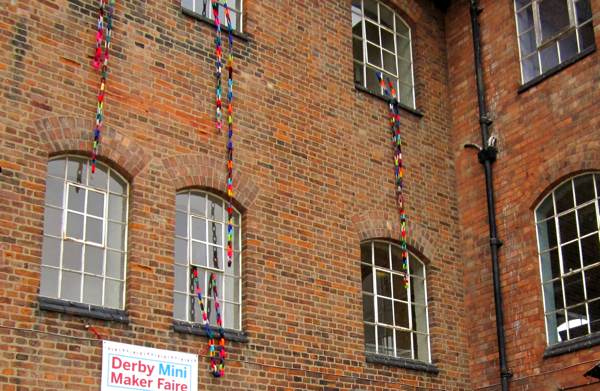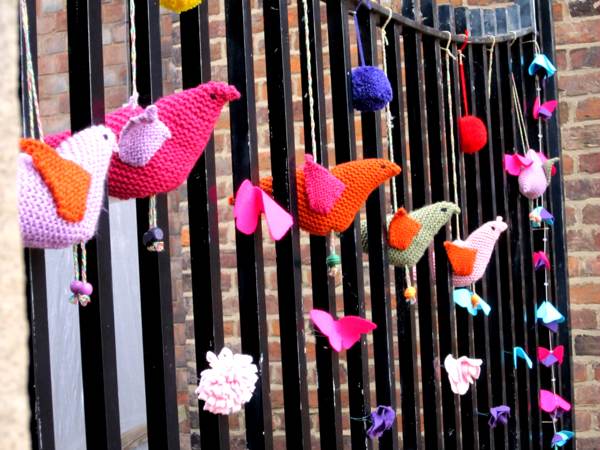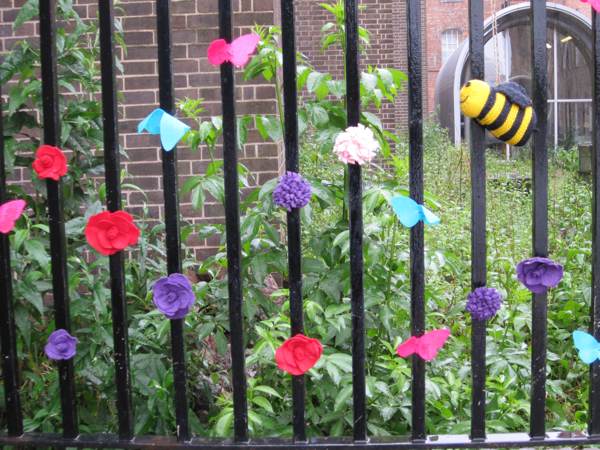 My second yarn bomb was to create a display (in 2012 the year of the Olympics in London) along the railings of Cathedral Green Derby. The theme was games, games that you could play at home such as chess and snakes and ladders. The pieces were placed on Cathedral Green as part of Derby Feste.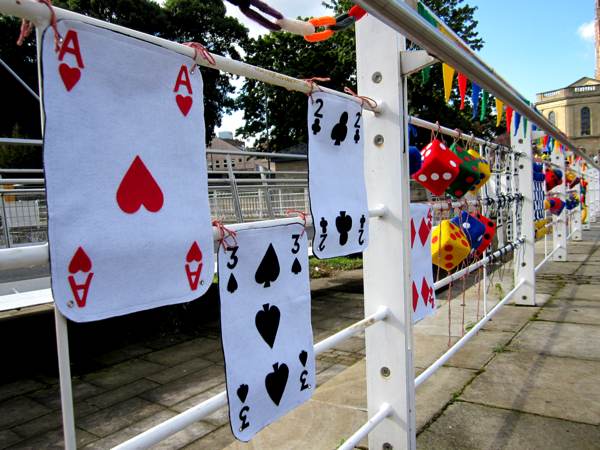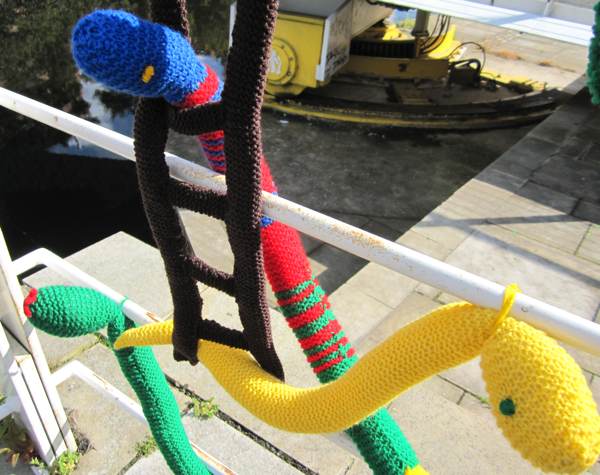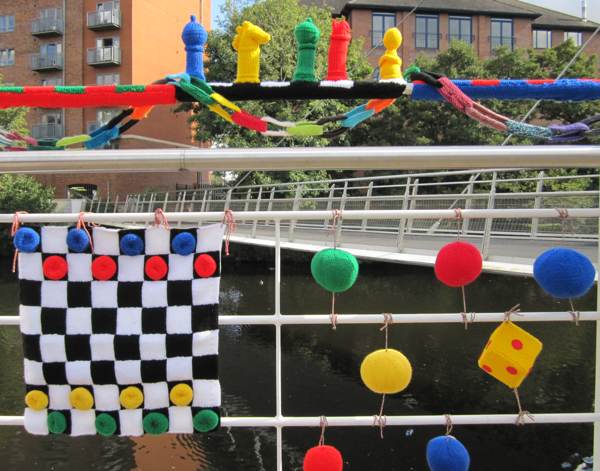 After Feste the pieces were removed to be placed near the entrance of Derby Royal Hospital's main entrance. Pictures can be seen here Yarn Bombing at hospital
2013 only saw me partake in a couple of yarn bombs as they do take a lot of work and organisation. The first was as part of the Six Streets Arts festival where individuals or groups were asked to adopt a tree along Wheeldon Avenue Derby. Once finished the road did look fantastic.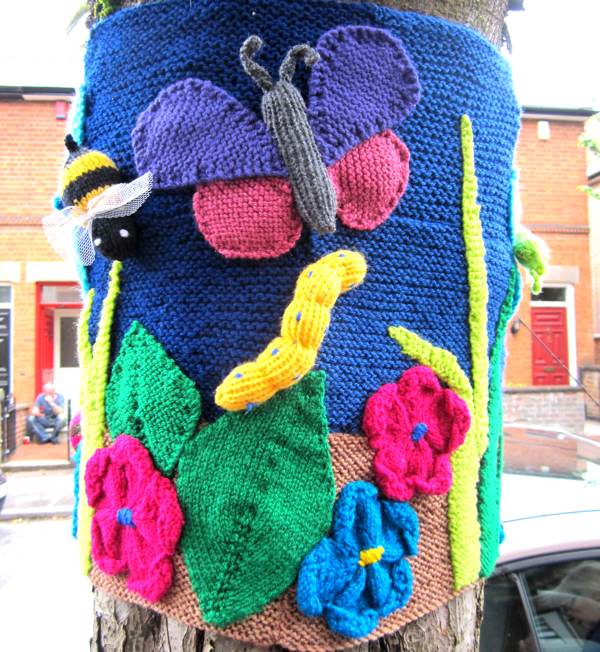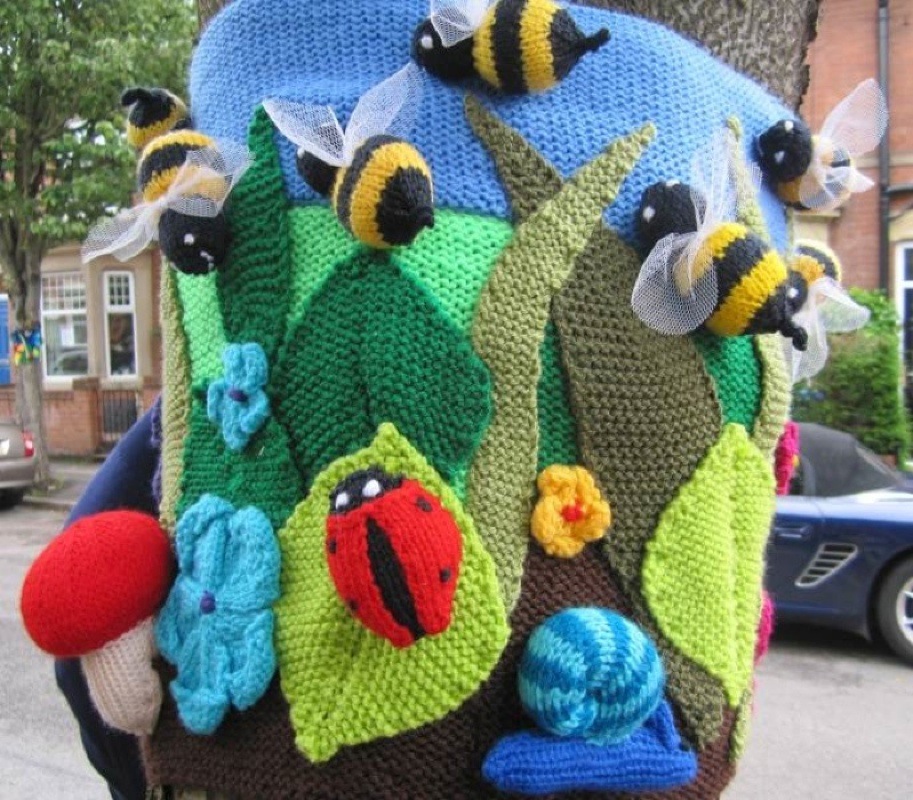 To end the year I decided to Yarn Bomb my own porch as I thought this would be a little different to the usual flashing lights. The angels and stars hung by my step to welcome visitors.  I have now taken them down they still look good enough to be used again next year.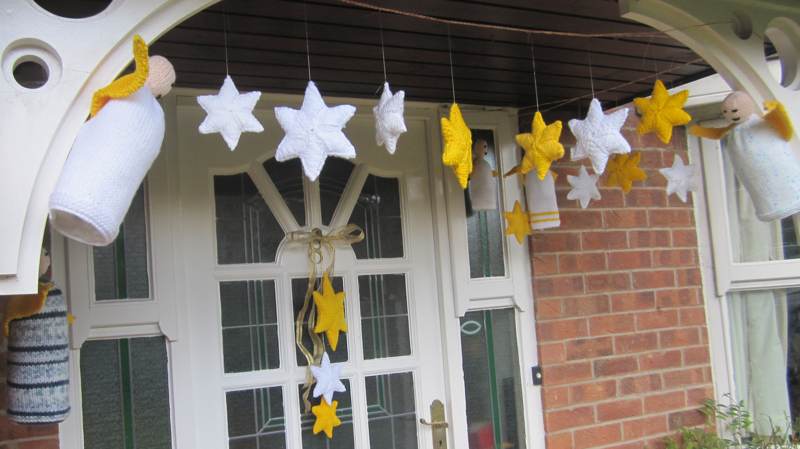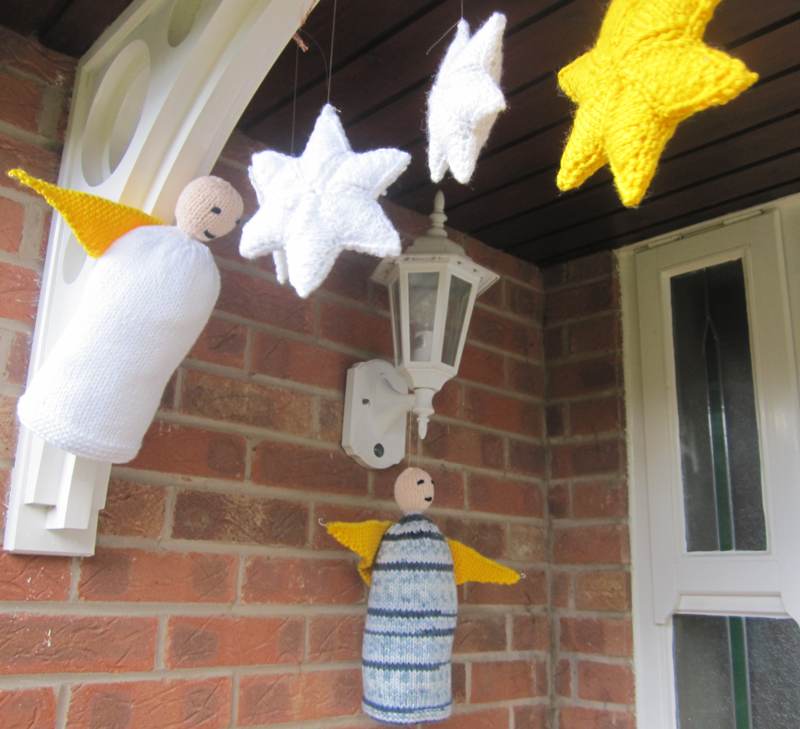 At the moment I don't have any plans for more yarn bombing but I am knitting and when finished I will share!.