There is one drink I can't live without and that is, a nice cup of tea. I enjoy tea of all varieties and as I write this I am enjoying a cup of red bush or rooibos tea. This variety of tea is naturally caffeine free so is good to drink in the evening . The  underground health website details ten reasons that this tea is good for you. I have recently purchased a glass teapot which is perfect for brewing more unusual teas.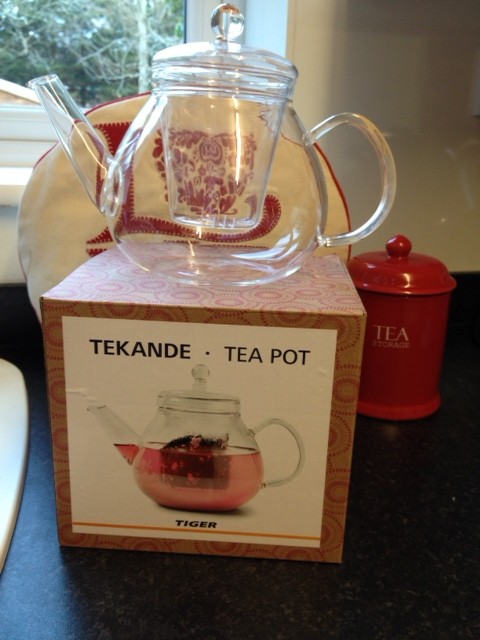 As you can see this Tea Pot is from the shop Tiger which can now be found in the centre of Derby. For Christmas I received some very interesting and colourful Rose Garden tea and this tea looks fantastic.
This tea is also caffeine free and still tastes good if you forget to drink it all and it chills down. The pot is also perfect for drinking teas from Postcard Teas in London.
More information about this shop can be found on the Angeleden Blog.To sum up I enjoy a cup of tea at any time of day but would normally stick to caffeine free after six o clock in the evening. I enjoy going out for a cup of tea especially to an interesting tea shop such as the Northern Tea Merchants in Chesterfield.
.