It doesn't seem possible that it is already a week since we had to take down all the lovely woolly things in Belper Parks Wood. They had been in the woods for the Woollen Woods 2015. When you are busy time passes quickly!
The Woollen Woods in Belper Parks wood was part of Corridor Arts, 'Here and There' Art Walk. It was also part of Belper's Art Festival in May 2015. There were so many amazing things going on in the town suitable for all sorts of tastes and age groups.
At least twenty knitters and crocheters joined in to make the Belper Parks wood  a very magical place for the three days that items remained in the trees. There were lots of fantastic comments, here are just a couple:-
"Just like to say how much i enjoyed walking through the parks looking at these master pieces. Very well done to all involved and hope to see more projects like this in the future.",
"Well done everyone it was amazing.Great project to make people smile.very talented people that made them all.loved it.thank you all.wonderful event….truly Belper and proud!"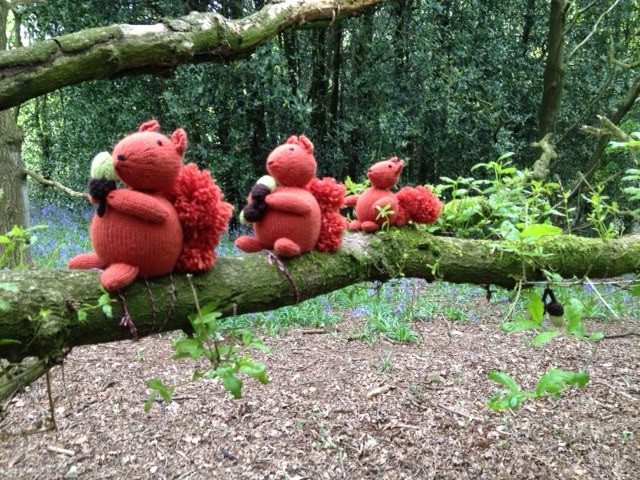 Lots of photographs were taken and one video. It is so hard to choose which to show but here are a few.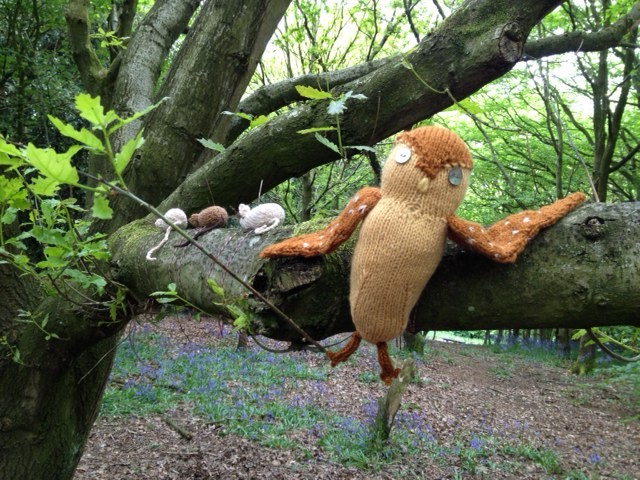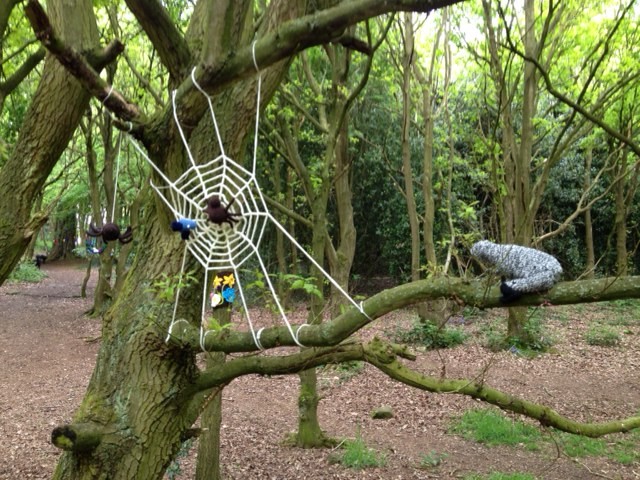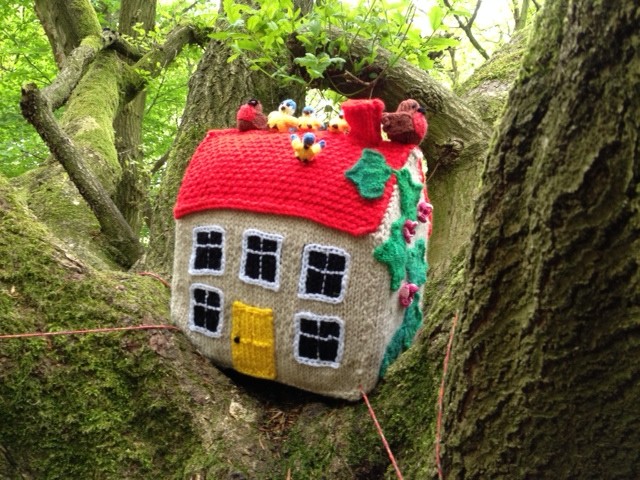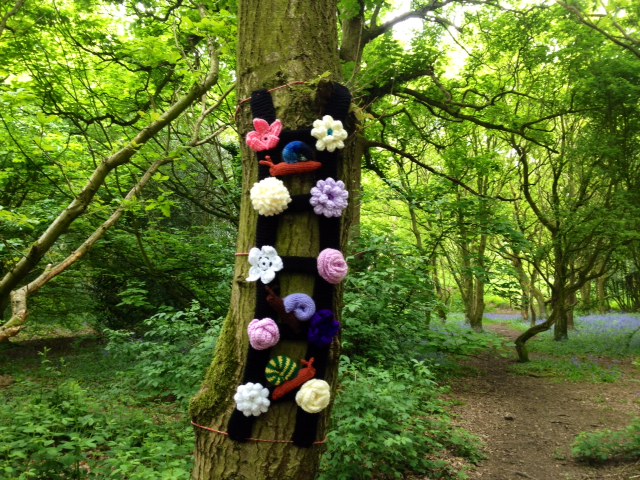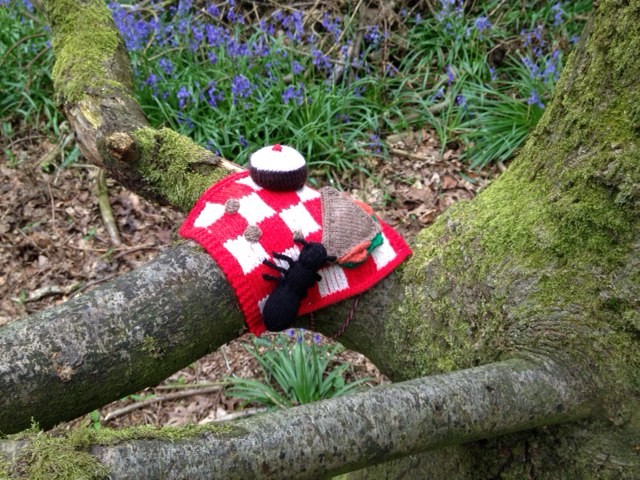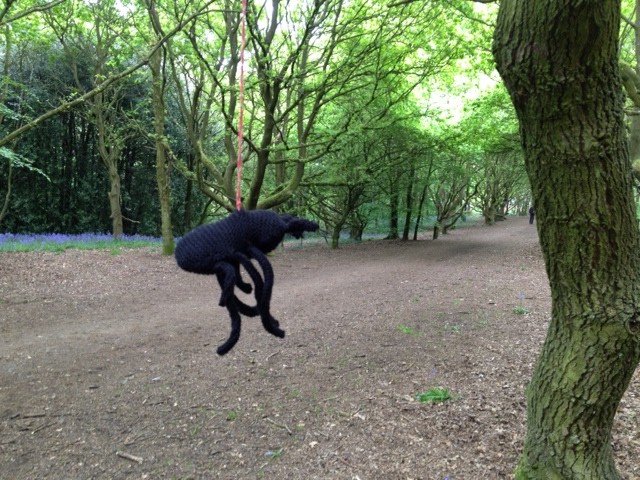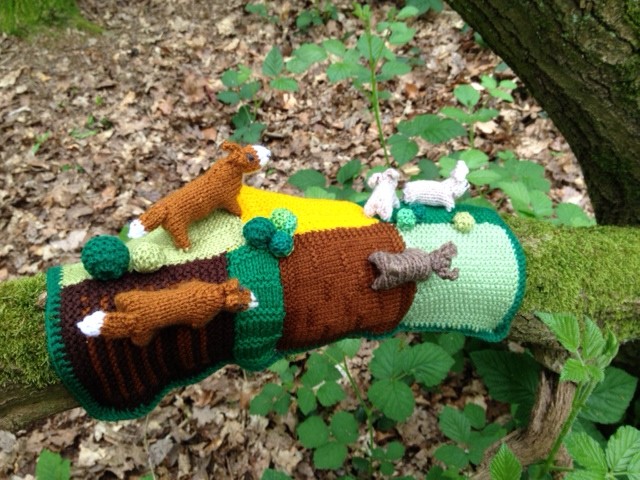 Here is a link to a flickr page by my daughter in law Helen Woollen Woods
Here is a video by Ablewild.com
The weather was kind to us and the whole thing was a really enjoyable experience. It was difficult to count how many visited the woods but as an estimate we think about 600. We do know that several people came more than once.
Knitters have started to plan already things to make for next year which is fantastic. Most of the people who made things this year were local to Derbyshire but not all. If you would be interested in being part of a future yarn bombing please leave a comment on this blog.