I have written the instructions for pom pom ladybirds. At the moment life is really busy with getting everything ready for the woollen woods and 'Here and There'.  My grandchildren wanted to join in. We decided to make as many pom pom ladybirds as we could, so that we can make a ladybird tree.
To make the ladybirds you need:-
cardboard,
red and black wool,
foam faces or stick on eyes,
foam or felt to cut spots out of,
glue or glue spots.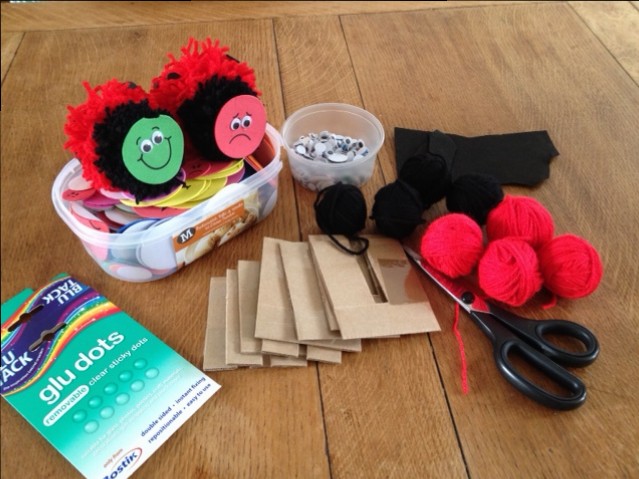 I cut out two rectangles from the card, one larger than the other. The largest one measured 20 cms by 8 cms. The smaller one measured 18 cms by 6 cms. Both of these were then folded in half and a centimeter wide slot was cut out of the middle. These pieces of card are a quick and simple way of making pom poms. I added some parcel tape around the pieces to keep each one together.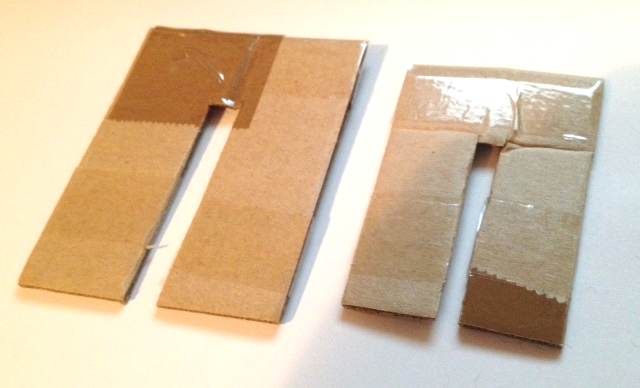 Start by winding red wool around the larger of the two pieces, making sure you can see some of the centre slit at each end of the card.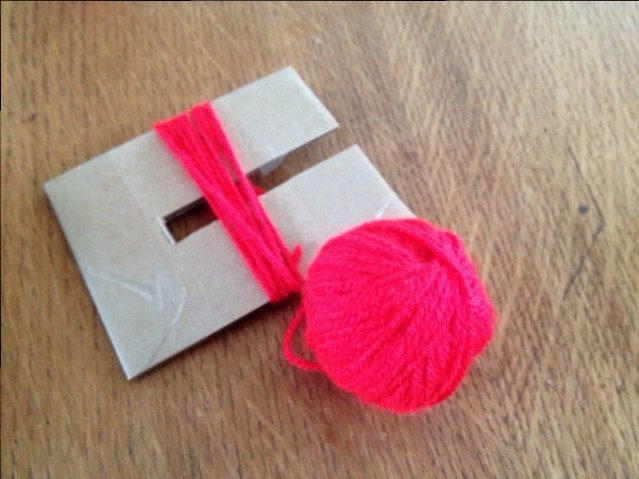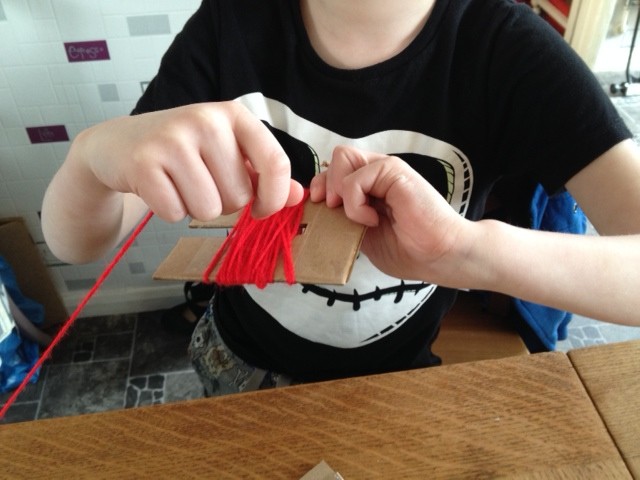 Once you have wound a good amount around the card use another piece of wool threaded through the slit to tie your wool together.
Get someone to help to keep the knot really tight, otherwise the pom pom may fall apart.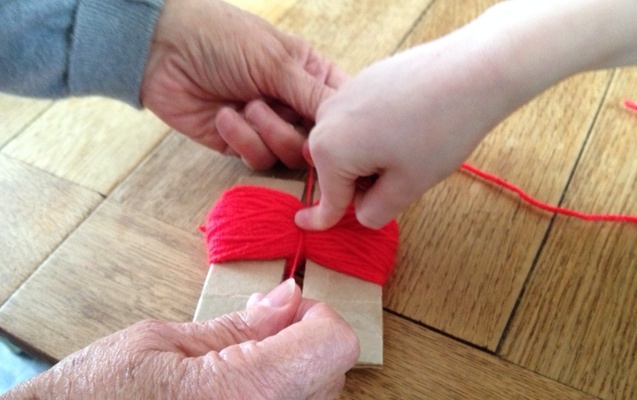 The next step is to cut all the loops to be able to take the wool off the cardboard. Lastly trim the pom pom to make it as round as possible.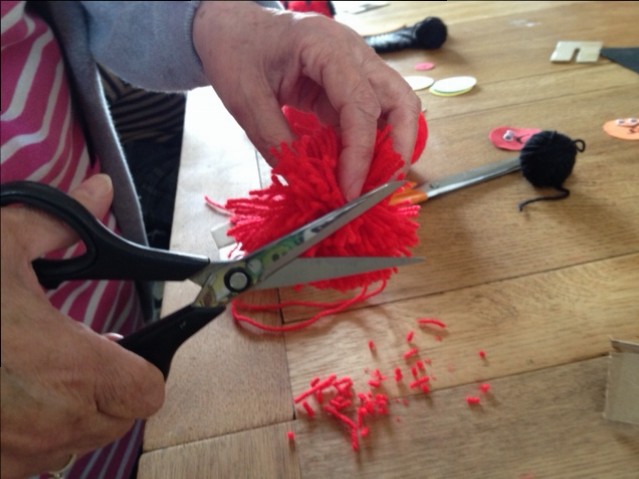 You now need to make the smaller black pom pom in the same way. Once both are finished you can sew the two together with a length of wool going backwards and forwards through both pom poms.
The next step is to attach the face. We used foam faces and added some googly eyes on top. You could attach the eyes with glue dots straight onto the pom poms.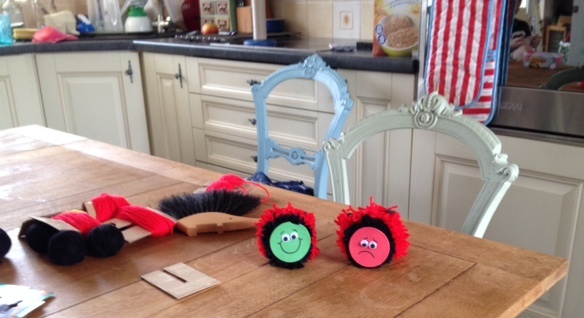 Last of all we cut out the black spots from black foam board and used glue spots to attach these. They are now ready for us to hang in the woods for Voluntary Arts Week Woollen Woods.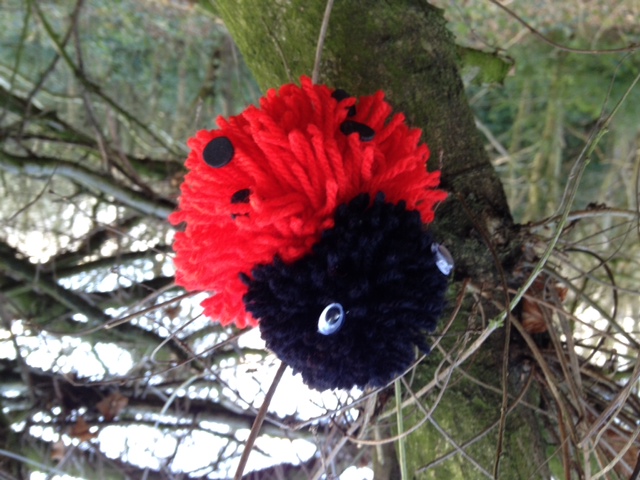 If you would like to join in details are here.