William Morris said "Have nothing in your houses that you do not know to be useful, or believe to be beautiful" I think this is something worth considering in these times of excessive hoarding and shopping. Today it is so easy to spend money,  that there is great danger of buying, without considering if we need an item, or if it is something that will make our homes more beautiful.
When I had my first home in the 1980s William Morris designs were popular and I can remember having curtains and cushions in his fabric. I was therefore really interested in visiting the National Trust property Standen House in West Sussex. The house itself was designed and built for James and Margaret Beale as a weekend retreat. James was a solicitor who was involved in the opening of the great rail terminal at St Pancras.
Once Standen was built in 1894 it was William Morris's company Morris and Co. who were brought in to decorate and furnish the house.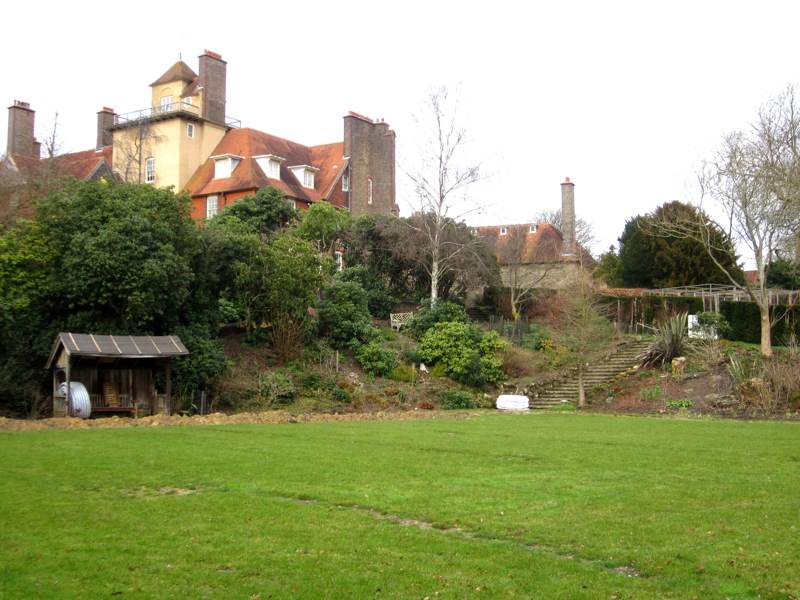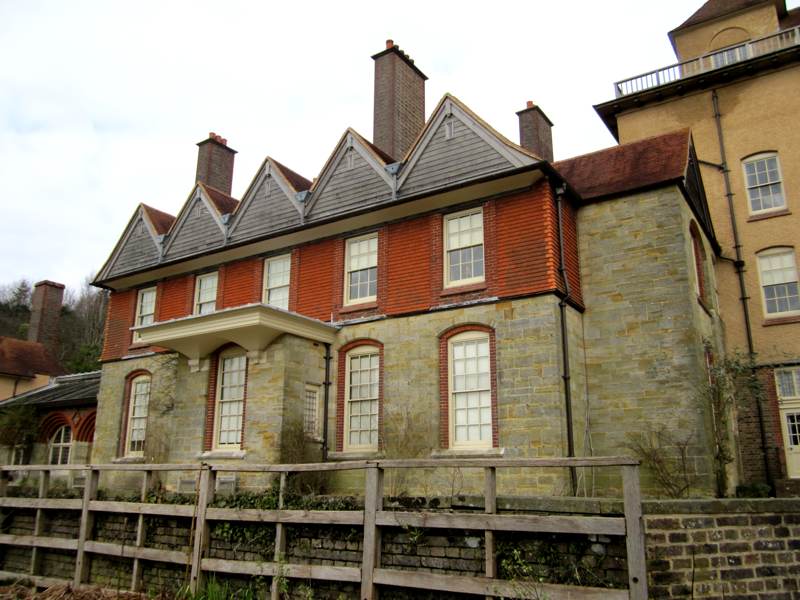 William Morris wanted to bring a simple approach to interior decoration inspired by the craftsmanship of the Middle Ages and in opposition to the Victorian machine made goods. Its interesting that at the moment there are those advocating  decorating by upcycling and reusing things rather than the go out and buy everything new brigade. One of these is Kirstie Allsopp who loves everything handmade, vintage and recycled. You can read about her ideas on her channel four Scrapbook.    
For me I love the fact the furniture I used to think was old and tatty can now be reused and is considered stylish! Also fabric that a few years ago would have been considered old fashion in now in demand as vintage.
Anyway back to William Morris and Standen. It is a lovely house with fantastic fabrics, wallpaper, carpets and cushions.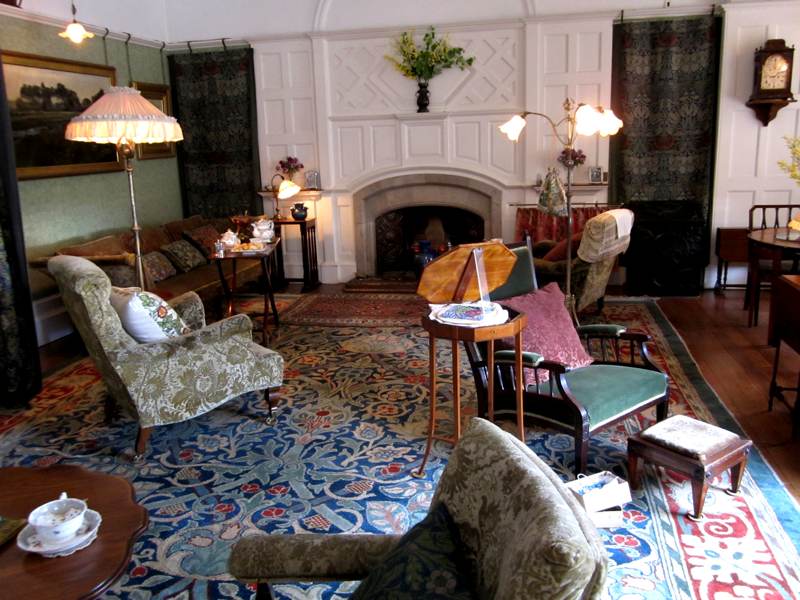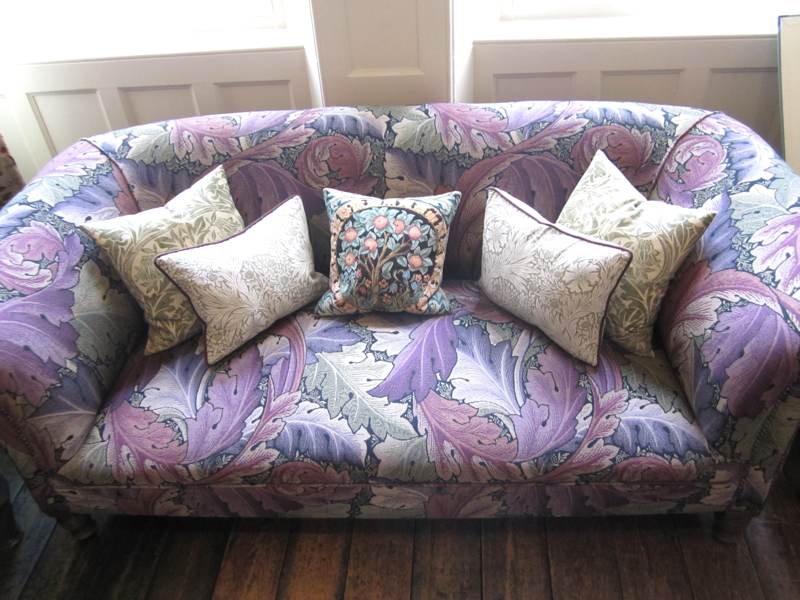 Upstairs in the house is room which shows many of the Morris designs for wallpaper, fabric tiles etc.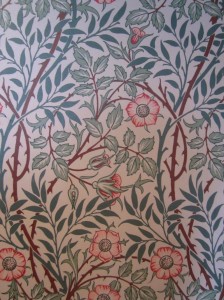 He also designed embroidery kits for cushions and fire screens etc. Kits can still be bought today from a number of places but Beth Russell needlepoint has a very good selection, you just need time and patience. Fabric and wallpaper with both the original designs and new interpretations, are available from www.sanderson-uk.com
William Morris designs may not be to every ones taste but I would very much like to have this as curtain fabric.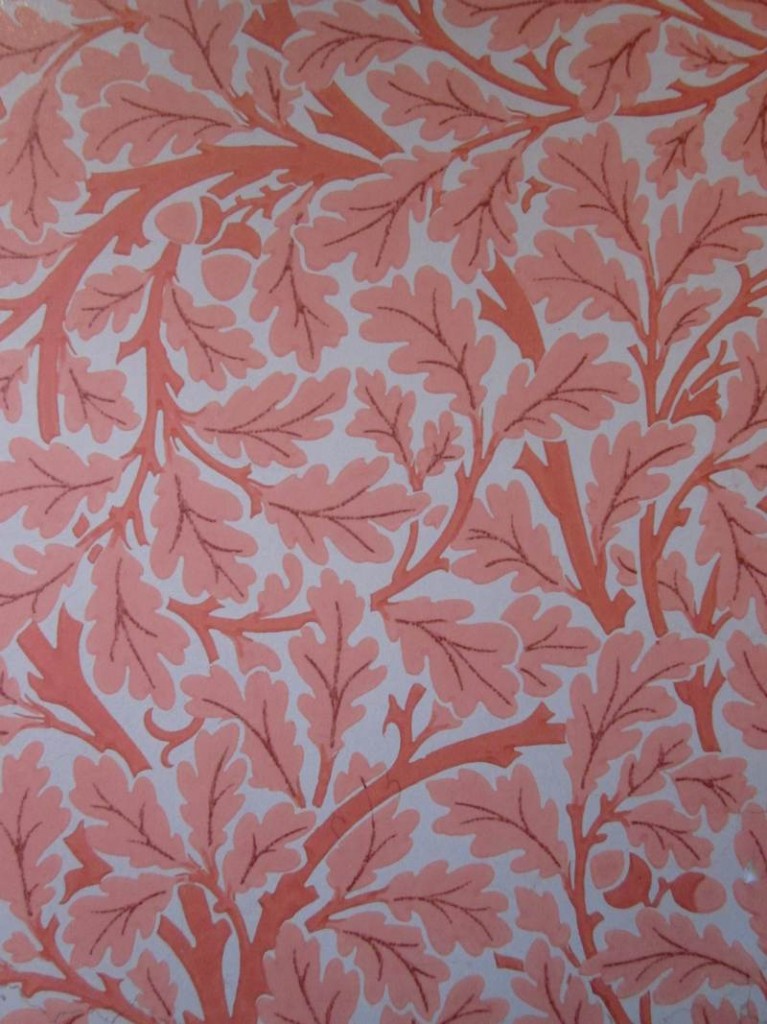 I have found place mats, i phone cases and invitations with this design but not the fabric. I love the shape of oak leaves and have made my own kits that can be bought to make felt oak leaf brooches. Angel Eden Kits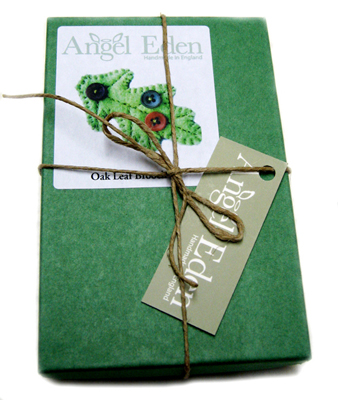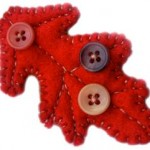 I do love William Morris designs although would probably not want too much in a single room . I agree with this statement of his, "All Rooms ought to look as if they were lived in, and to have, so to say, a friendly welcome ready for the incomer.".