Yesterday I took two of my Grandchildren to join in with a group called the Young Embroiderers.  It is the part of the Embroiderers Guild which is for young people aged 5 and above.
The Guild itself is a charity that welcomes all those who like to embroider or who would like to learn. Its aim is to build awareness of stitch and textile art. Their website says, 'They educate, encourage, inspire, and promote the achievement of excellence.' Everyone is welcome and there are groups all over the country, details can be found here www.embroiderersguild.com
There are also groups for young people and details of these can be found on the site youngembroiderers.com/
In Derby the day workshop was held at The Friends Meeting house on St Helen's Street.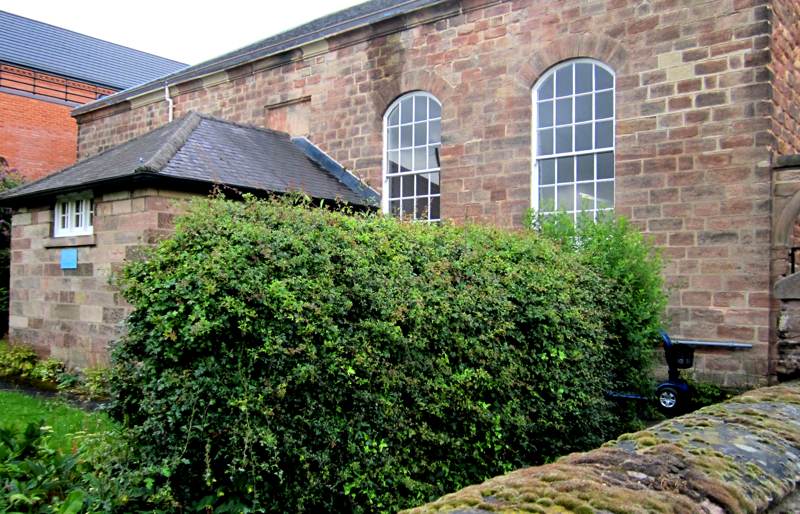 The young embroiderers had to be there at 9.45 in the morning with a packed lunch. They would be there all day with an end time of 4.00pm. I was a bit nervous as to how they would find the day. They had previously done a little embroidery and used a sewing machine once but they were not experts. Six hours did seem like a long time to spend on one activity.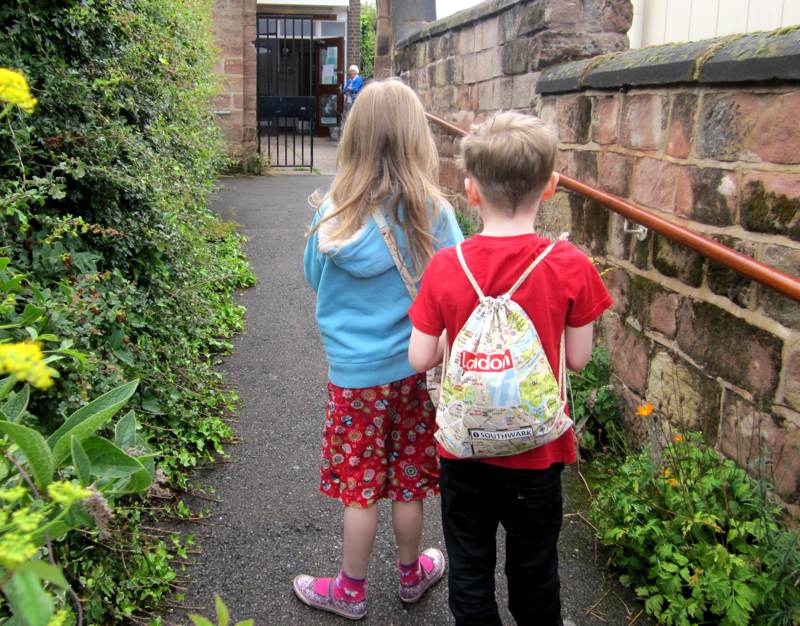 I did not need to worry. They had a fantastic day and both want to go to the next one. During the day they made a bird house from card, felt, buttons and fabric. They did some hand sewing and used a sewing machine. The pieces that were produced were truly amazing and each was different.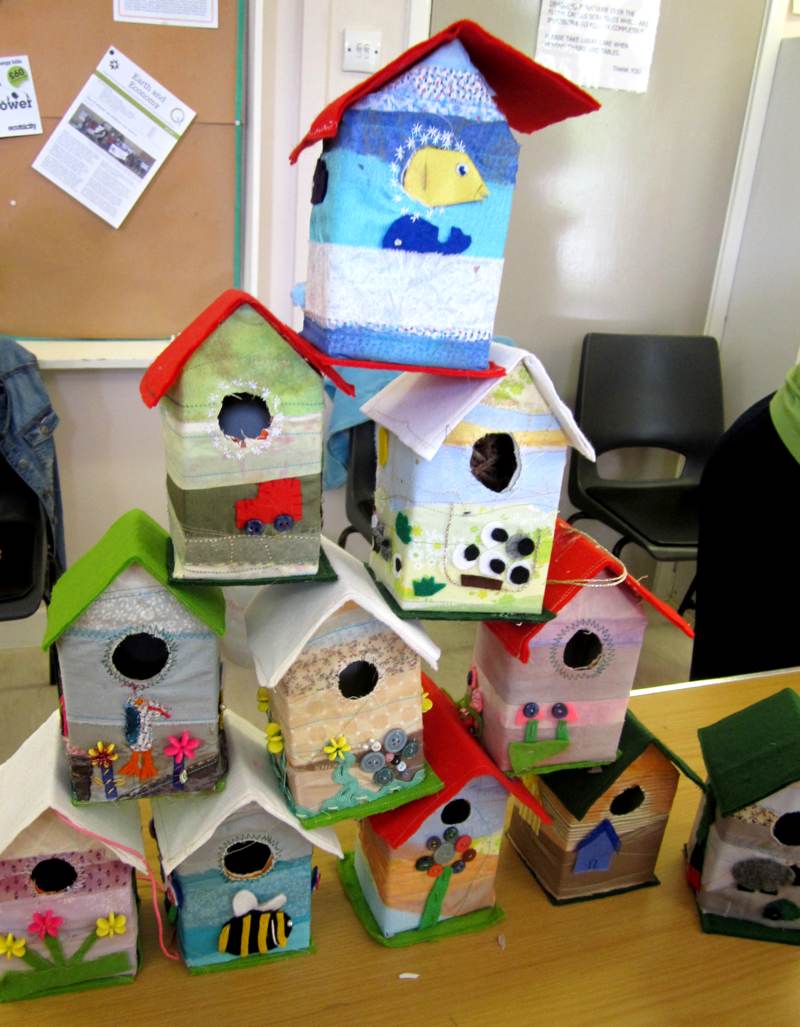 When I arrived to pick them up there was a lot of parents and volunteers milling around  taking pictures.  There was a good and busy atmosphere but it was difficult to take good photographs . I did what I could but was told that pictures would be put onto the Young Embroiderers website, so I look forward to seeing these. The house at the top of this pile was made by a young man who said he meant the house roof to be unattached at one side so that the bird could get in that way.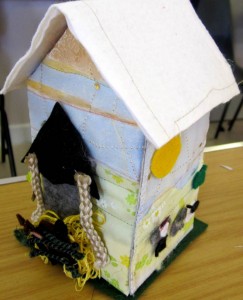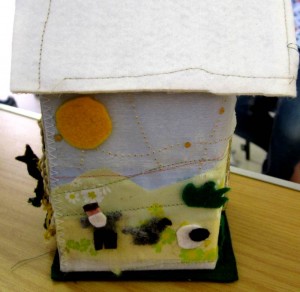 Side of the birdhouse.
Here are the houses made by my own Young Embroiderers, they are rightly so very proud of their work.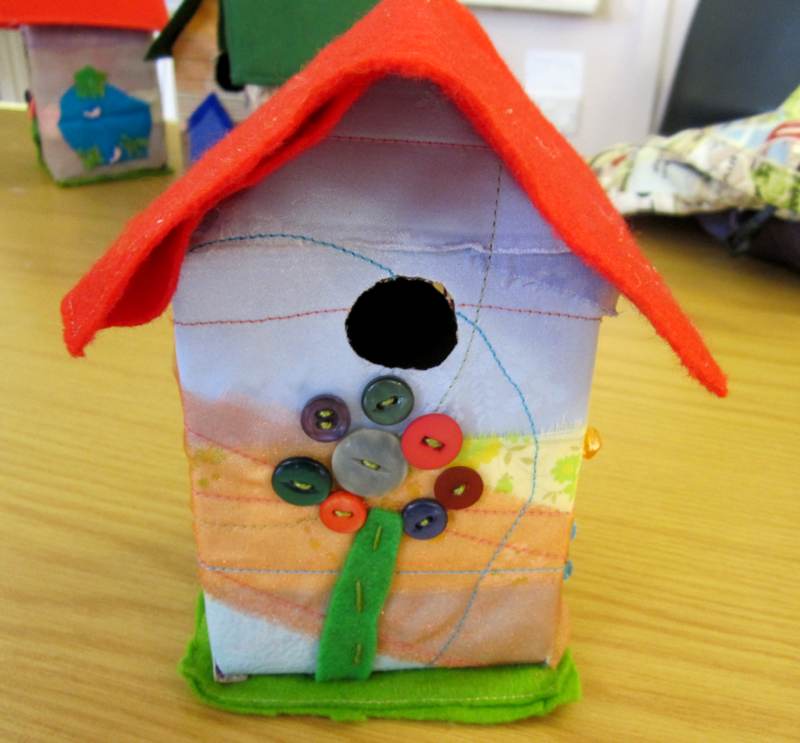 As a family we are looking forward to finding out about the next Young Embroiderers workshop. On a personal note, they have inspired me to make a birdhouse of my own. Some time ago I made a bird and it would be good to make a home for him to sit in front of. When I get a spare moment I will give it a go.