I wanted to go shopping in Kirkby Stephen. Kirkby Stephen is a small market town about 5 miles off the A66. This is the road you travel across the country on from the A1 at Richmond in the east to Penrith and the M6 in the west. It is a fantastic road with amazing views and small towns, villages and a few castles.
Travelling along the road last Monday we did a detour  for some lunch and to do a little shopping in Kirkby Stephen. I have not been there before and after a good lunch had a  look at the shops. It was so wet I didn't take any pictures of the town itself as it was a case of dash into the next doorway.
I did however find a few things to buy. There is a fabric, wool shop called Coloured Thread and I find it impossible to pass this sort of shop. I also cannot pass without buying fabric if I see something that appeals and this one did.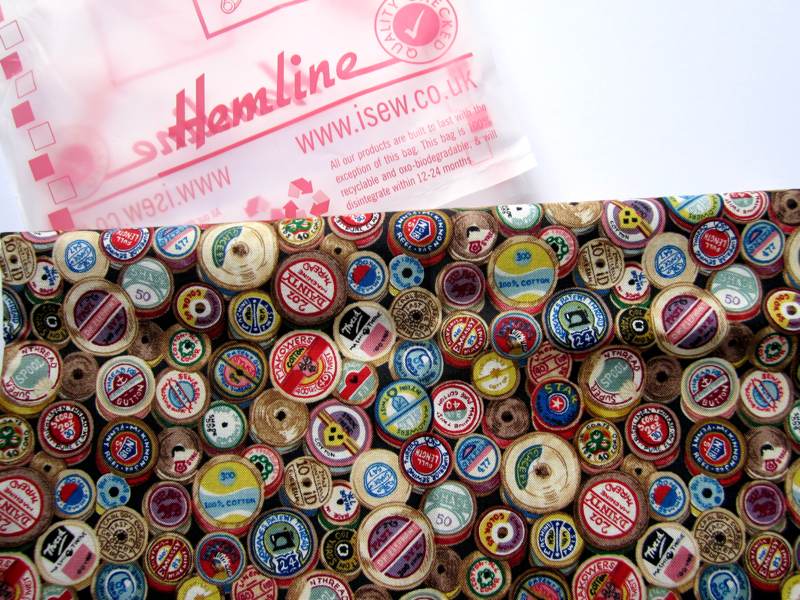 I only bought a small piece as I don't have a project in mind at the moment. I have also put a bit of the bag in the picture as on it is the website isew.co.uk which I had not heard of before. When I got home I had a look and it is a really useful site with tutorials on how to make all sorts of things and well worth a visit. It also has so many ideas, helpful tips and videos that it is a fantastic site for both beginners and the more experienced.
There are also a number of charity shops in the town and I always feel guilt free shopping in these. I did very well buying a M&S long denim skirt which didn't look worn at all, a darning mushroom, a toffee hammer and a very useful pattern to make myself a skirt.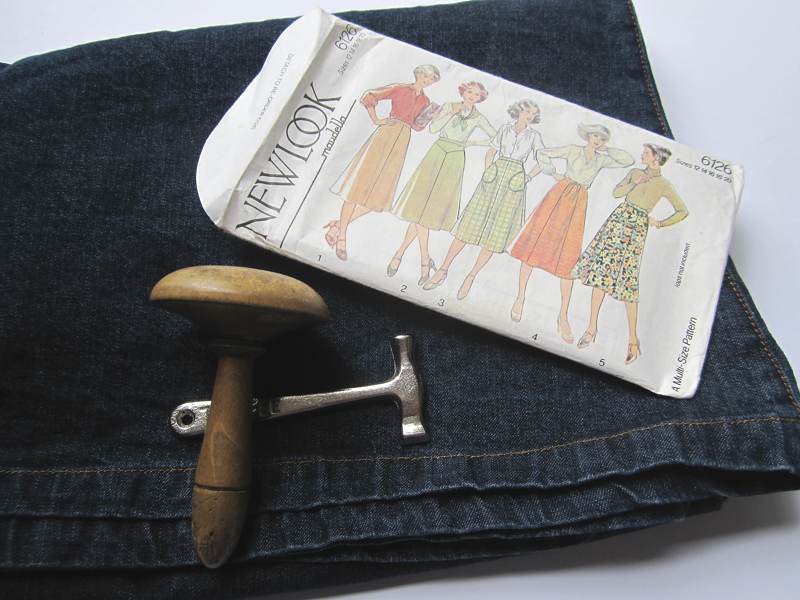 I did enjoy Kirkby Stephen and if its not raining on my next visit I will take some pictures of the town itself.